I am writing this article as I'm sipping on my favorite Italian red wine Primitivo and dream myself away to Italy. But you can't only dream yourself away with food, you can also dream yourself away with books. Some books have inspired us so much that we went to the locations ourselves, to see what they are really like. Here is the story of three of them:
Donna Leon – Death at La Fenice – Venice (Italy)
The book is part of the Commissario Guido Brunetti crime novels, which consist of 30 cases as of 2021. In the first one - Death at La Fenice - we get introduced to Commissario Brunetti, who solves the murder of an opera singer at the Venetian opera (Teatro La Fenice). But it's not the murder which drew us to Venice, it was the fact that the Commissario goes everywhere with a boat. And that he drinks wine with every meal, which consists of multiple courses of course. You can feel Donna Leon's love for Venice in all of her novels and she describes the city as only an inhabitant can.
Real-life: We wanted to see what Venice is like, preferably without all the murder. We really did arrive with a boat and afterwards, we took a Vaporetto (or public boat) several times a day (hint: a day pass is really useful if you are a boat junkie like us) - and we loved every single ride. So how about the food I hear you ask? Well, we had at least one 4 course meal, comprising of Antipasti, Primo Piatto, Secondo Piatto, and Dolci every day, accompanied by vast amounts of super delicious Italian wine.
We totally recommend you to sleep somewhere in the Sestieri or 6 main districts, which are situated on 118 islands. In the evening, when all the tourists are gone, you can wander the streets alone. One of our favorite Venice memories is getting a Spritz Veneziano to go and just sit on the empty San Marco Square.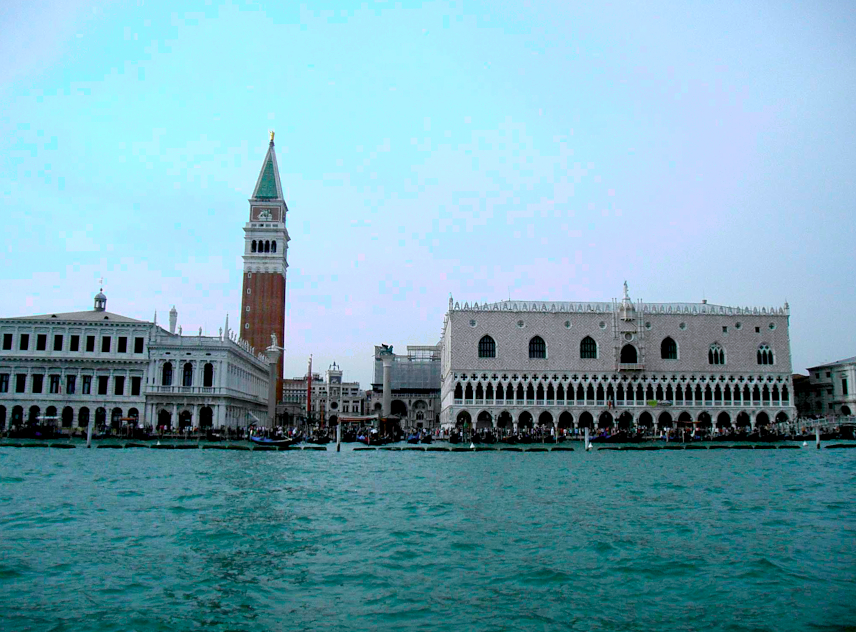 Astrid Lindgren – Seacrow Island – Sweden
The book is one of the many Astrid Lindgren novels, which are set in Sweden. Many of them are classics series like Pippi Longstocking, Bill Bergson, The Six Bullerby Children, Emil of Lönneberga, and so many more. What made Seacrow Island outstanding for us, was the omnipresent holiday vibe. It features the widower Melker Melkersson and his four children, who leave the city of Stockholm to spend their summer holidays on the fictional Seacrow Island in the Stockholm archipelago. The children, who range from 7 to 19 years, experience a lot of adventures. They swim in the sea, go on boat rides (and sometimes get lost on them too), celebrate midsummer, and just live their best lives in the Swedish summer.
Real-life: Admittedly, we were not children anymore when we visited Sweden, we were well over 30. But it was still a lot of fun and a great adventure to experience the Swedish summer! We rented out a kayak and paddled around the wilderness for a whole week. So yes, of course, we did get lost on a boat trip like the children in the book. And we swam. And we basked in the sun. And we just lived our best lives in the Swedish summer. The only thing we missed was the midsummer celebrations because we went in 2020 (you know?) - I guess we just have to catch up on that in the future.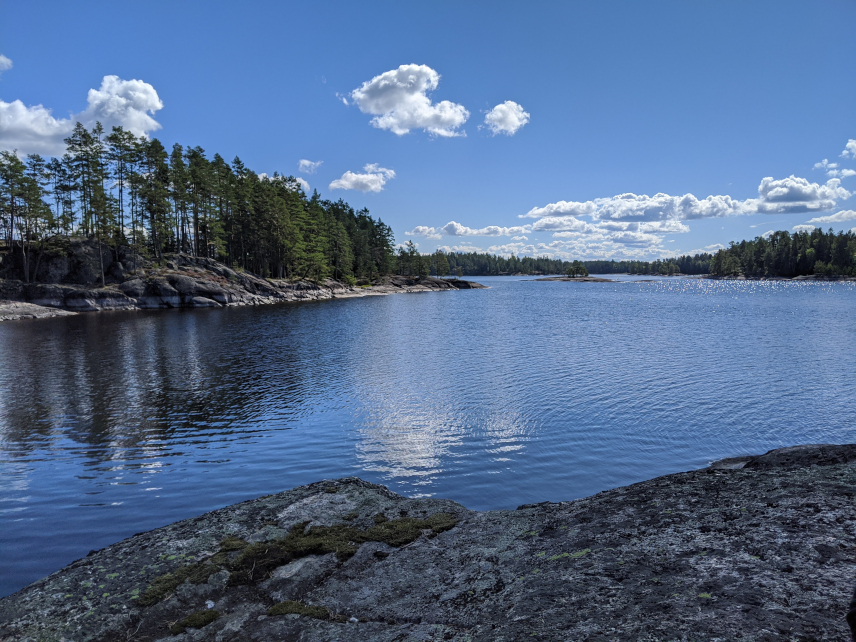 Douglas Adams – Last Chance to See – Komodo (Indonesia)
The book is one of the few non-fiction works of the late great Douglas Adams, which he wrote together with the zoologist and photographer Mark Carwardine. The two authors travel across the globe to find species on the brink of extinction. Amongst others, they visit the kakapo in New Zealand, the Amazonian manatee in Brazil, the Yangtze river dolphin in China, and the aye-aye in Madagascar. For some reason, the Komodo dragons on the island of Komodo in Indonesia really resonated with us. Who doesn't want to see a real-life dragon? As a millennial, one of the most outstanding narratives of this book is the difference in travel without the internet. It took the authors years of research, phone calls, letters (I mean when was the last time you wrote a letter), and looking at maps to book the flights, ships, and accommodations. When they arrived, everything was slow and unorganized. It sounded like a real off-the-beaten-path adventure (on a side note: they already described overtourism in Bali in 1990!).
By the way: when the book was written in 1990, there were around 5000 Komodo dragons left. In 2015, there were only 3014 left.
Real-life: The travel to the Komodo National Park was much easier than in the book. Yes, everything was easy enough to research and book online and everything was more or less working and in time, but it was still a huge adventure. We decided to take a boat from Lombok, which turned out to be a mediocre decision. The sea was awfully choppy and everyone, including the captain, got sick. On the day we made it to Komodo island after the worst night ever we seriously questioned our life choices. We saw a few dragons close to the settlement but it was quite touristy and underwhelming. Luckily, we weren't discouraged and decided to go on land again the next day, on the island of Rinca. Our group was much diminished from the hardships of the previous days and so we were only four people taking a grand hike around the island (do opt for the longest tour if you have the choice, you won't regret it!). And this day was amazing! We saw so many dragons: large ones, small ones, sleepy ones, active ones, and even two dragons mating! You know it's good when even the tour guide gets his camera out and starts to take pictures. On the way back to Labuan Bajo, some playful dolphins joined our boat as if they wanted to make this perfect day even better. So maybe we did not quite feel like off-the-beaten-path explorers but I was still very much an adventure.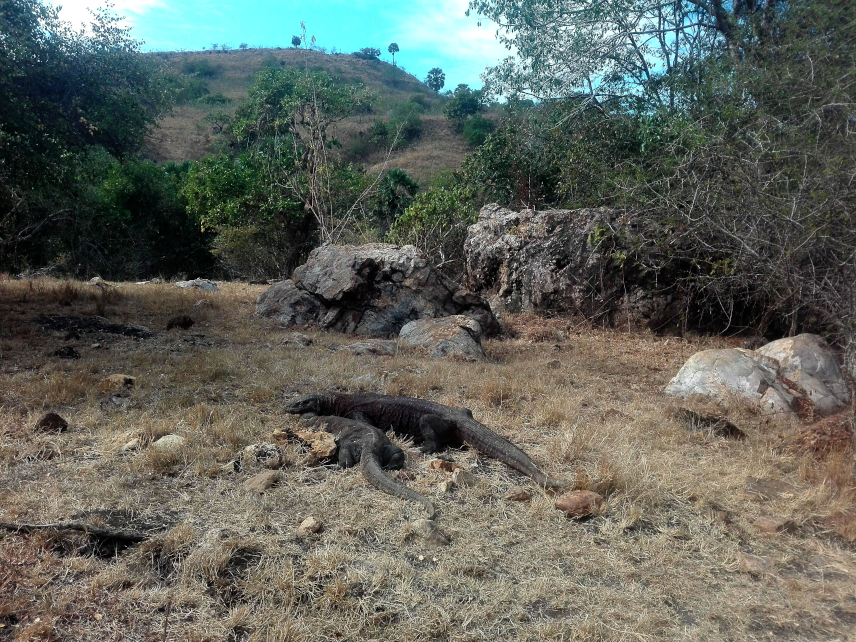 This post contains affiliate links. If you use these links to buy something we may earn a commission. You would help us a lot if you do so. Thanks.