You are wondering if is Podgorica worth going to. Is the Montenegrin capital really as ugly as everyone says?
We say it's absolutely worth going to Podgorica! Montenegro is a small country making Podgorica an easy stopover or day trip destination!
Is Podgorica Worth Visiting?
Is it worth seeing Podgorica? We say yes! While it's nice to visit the beach towns like Budva and Kotor or the mountains in Durmitor National Park, you only get the full picture of Montenegro by visiting the capital Podgorica.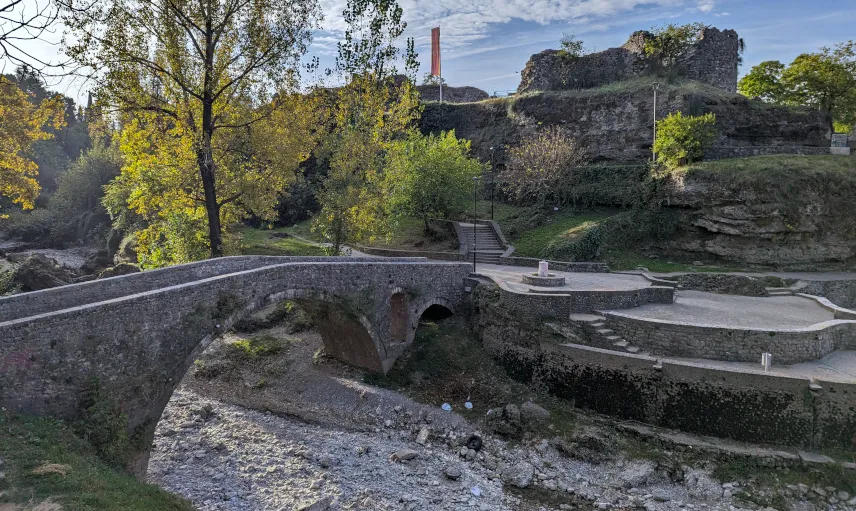 What is Podgorica Known for?
Podgorica is known for its long history starting in Illyrian and Roman times, continuing during the Ottoman Empire and extending to former Yugoslavia.
You can still find plenty of architectonic evidence from all eras around town.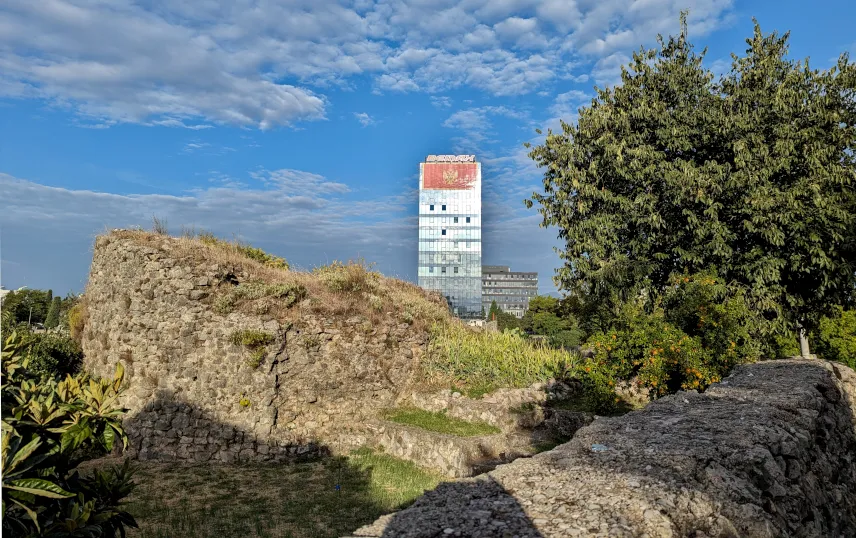 6 Reasons to Visit Podgorica Montenegro
Why you need to visit Podgorica when you're in Montenegro:
Podgorica has a long-ranging history.
It's cheaper than the beach destinations of Montenegro.
Delicious food which is less Venetian influenced than in the coastal towns and more traditional Balkans cuisine.
On a similar note, we liked the nightlife which seemed to be catered more towards the locals than tourists – unlike in the coastal towns.
See the everyday life in Montenegro.
Great base to explore Lake Shkadar as well as other destinations.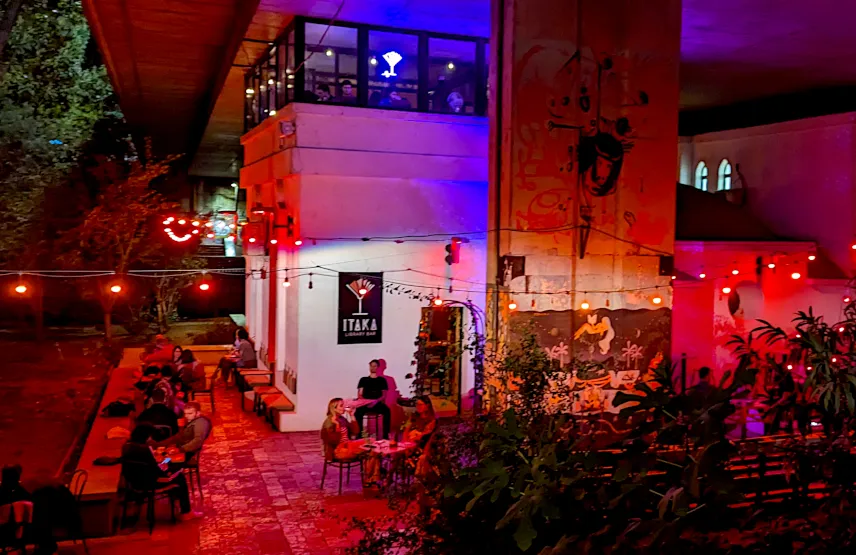 Quick Podgorica City Guide
How Many Days in Podgorica?
With only 200000 inhabitants, Podgorica is a small capital. One day is enough to see the major sights and get a taste of the vibe.
We would personally recommend to staying one night as well because we enjoyed the nightlife.
Where to Stay in Podgorica
There are plenty of Podgorica hotels:
Our Podgorica Accommodation
We chose to stay at House with a garden in Podgorica Center and couldn't be happier with our choice. The location was amazing, the room comfy and the hospitality of the owners through the roof.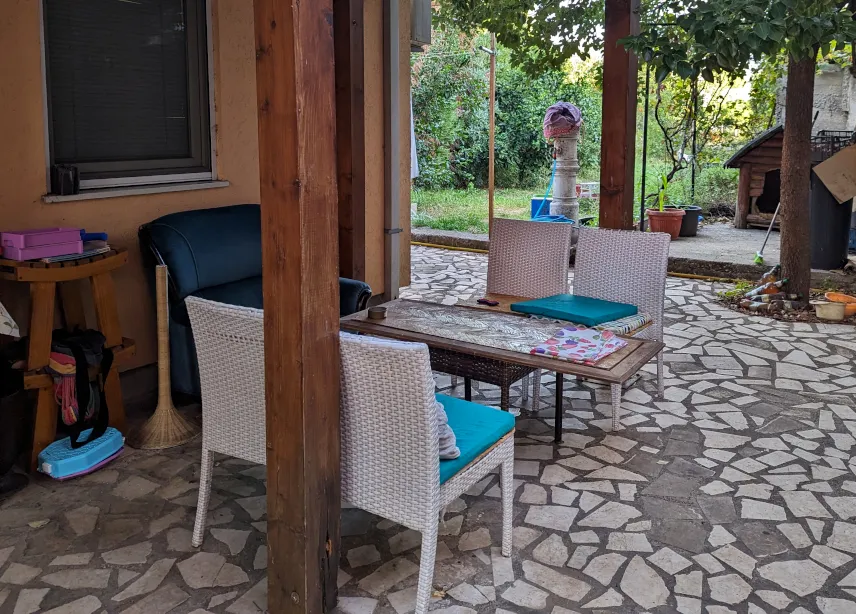 For more of a Hostel vibe, we can recommend Hostel Q.
Where is Podgorica?
Podgorica is located in the southeast of Montenegro, close to Lake Shkadar, Albania, as well as the Adriatic Sea.
Day Trips from Podgorica
As Montenegro is a small country, Podgorica is the ultimate day trip base.
How to get to Podgorica
Bus to Podgorica
Podgorica is well connected to its neighbouring cities. You can take direct buses from Tirana, Albania, Belgrade, Serbia, Sarajevo, Bosnia & Herzegowina, and many more destinations.
Train to Podgorica
There is one daily train from Belgrade to Podgorica.
Flying to Podgorica
Podgorica airport is well connected to other European destinations – also by low-cost carriers like Ryanair or Wizz Air.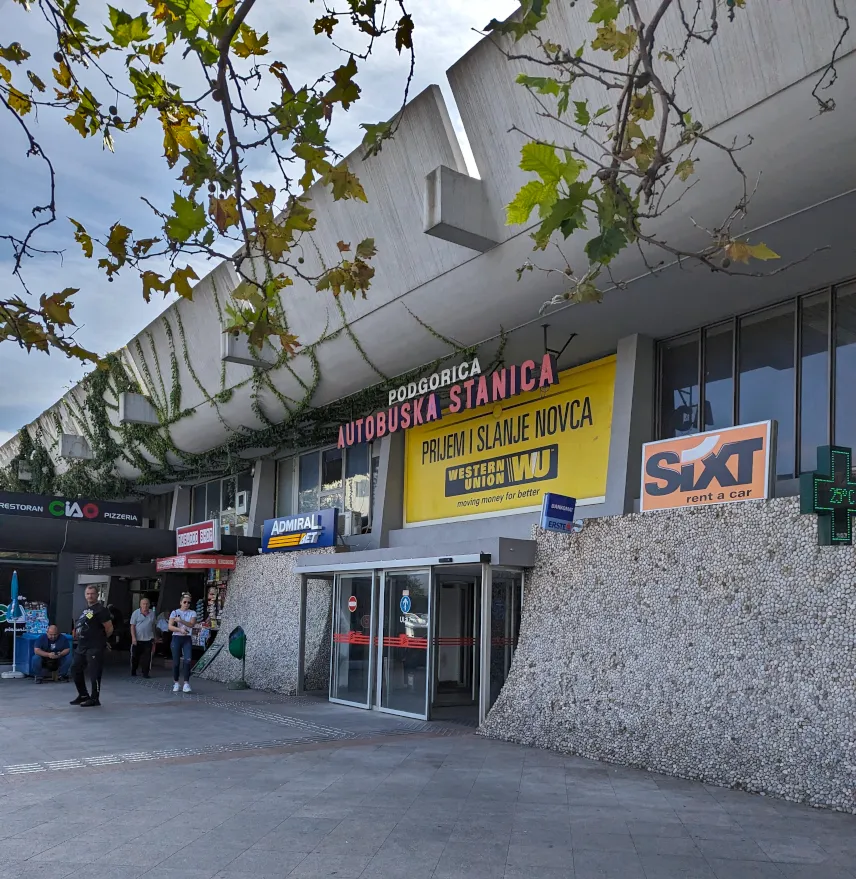 Podgorica Airport to City Centre
The easiest way to go from Podgorica Airport to the city centre is by Podgorica airport taxi. Expect to pay around 15€.
If you are on a budget, there is also a train. You have to walk around 15 minutes to the Aerodrom train station. Don't worry if it looks a little (ok a lot) shabby – a train did eventually come for us. It should cost around 1-2 €. Here is the timetable.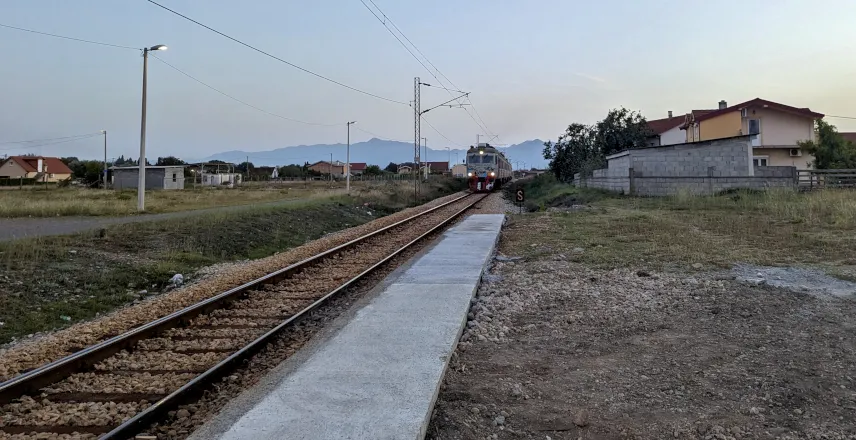 Is Podgorica Safe?
We always felt safe in Podgorica – also walking around at night. Locals confirmed that they feel like they live in a very safe capital city.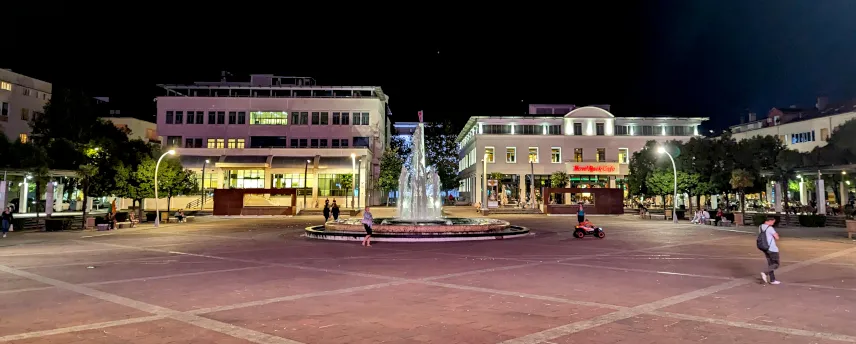 Is Podgorica Expensive?
Podgorica is much cheaper than the seaside destinations in Montenegro like Budva or Kotor!
Things to Do in Podgorica
1. Podgorica Sightseeing
Things to see in Podgorica include:
Podgorica Old Town (Stara Varos) with its windy alleys, mosque, and clock tower.
Skaline (Stairs) where Ribnica River meets Moraca River. With the Ottoman Bridge and the ruins of old Nemanja's town.
Trg Republike ( Central Square) and Hercegovacka pedestrian street.
Millennium Bridge.
Petrovic Palace.
The Orthodox Temple of Christ's Resurrection.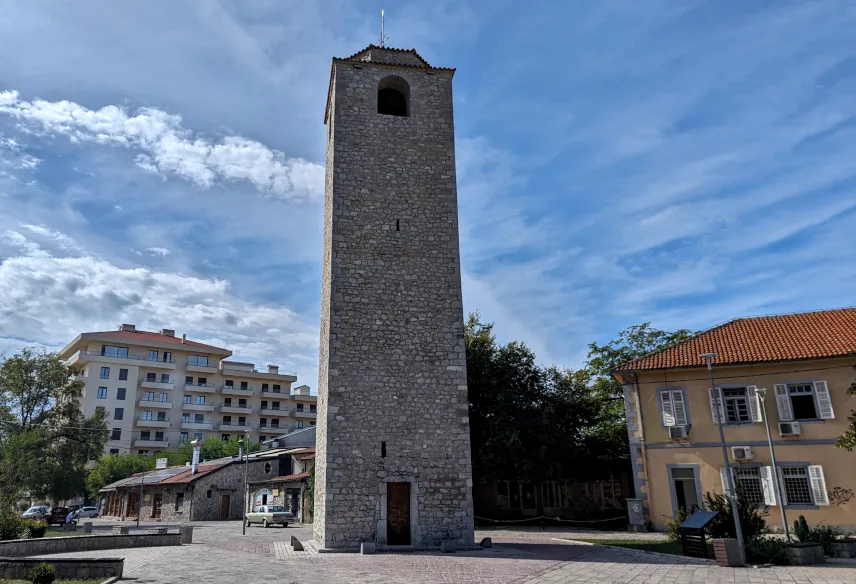 2. Podgorica Free Walking Tour
We love to take a free walking tour in every city we can.
In Podgorica, we tried something new and did a free e-bike tour by discover.podgorica. It was super interesting to get out of the city centre and explore some places we would have never found on our own!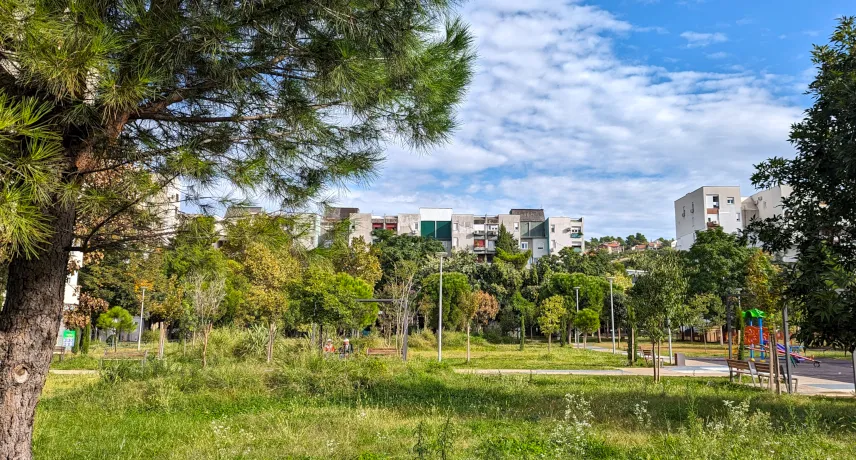 3. Try Local Food
Pod Volat is amazing for Montenegrin food.
Itaka Library Bar is hands down the best bar in Podgorica – plus the craft beer is delicious.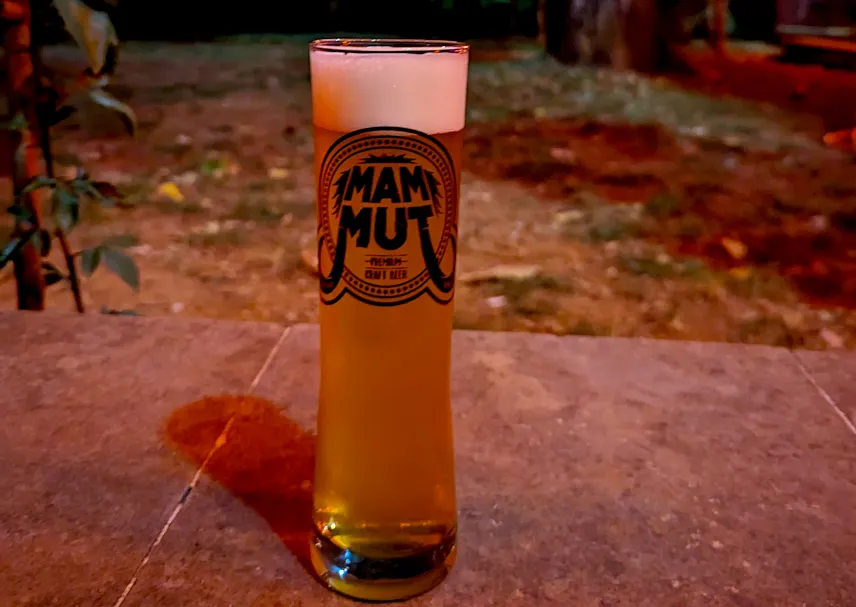 This post contains affiliate links. If you use these links to buy something we may earn a commission. You would help us a lot if you do so. Thanks.