Visiting the Salt Fields belongs to the best things to do in Kampot. Here's our short but sweet guide for a lovely day trip from Kampot.
Where are the Salt Fields Kampot?
The Kampot Salt Fields are located on Fish Island or Traeuy Kaoh just 2 km (or 1.2 miles) away from downtown Kampot.
How to get to the Salt Fields Kampot?
You have three options:
Renting a scooter - the road conditions are bad so you should be a confident driver.
Renting a bicycle - cheap and not too hard as the distance is not very long and the terrain is flat.
Taking a tuk-tuk - it's the most expensive option and you're not very flexible.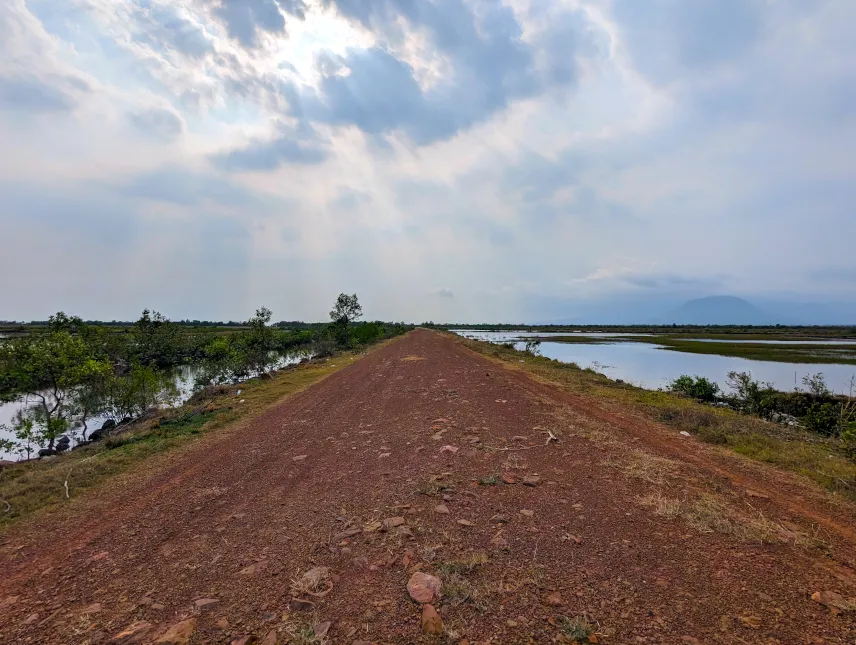 What's the Best Time to Visit the Salt Fields Kampot?
The best time to visit is the Cambodian dry season from January to April. This is not only the time when the salt is being cultivated, but the dirt roads will also be less muddy during the dry season.
Kampot Beaches: Coconut Beach
Coconut beach in Kampot was the nicest beach we saw on Cambodia's mainland (the beach in Kep was a bit disappointing in comparison). The road there is a very dirty dirt path so you should be a confident bike driver or take a bicycle or walk the last stretch.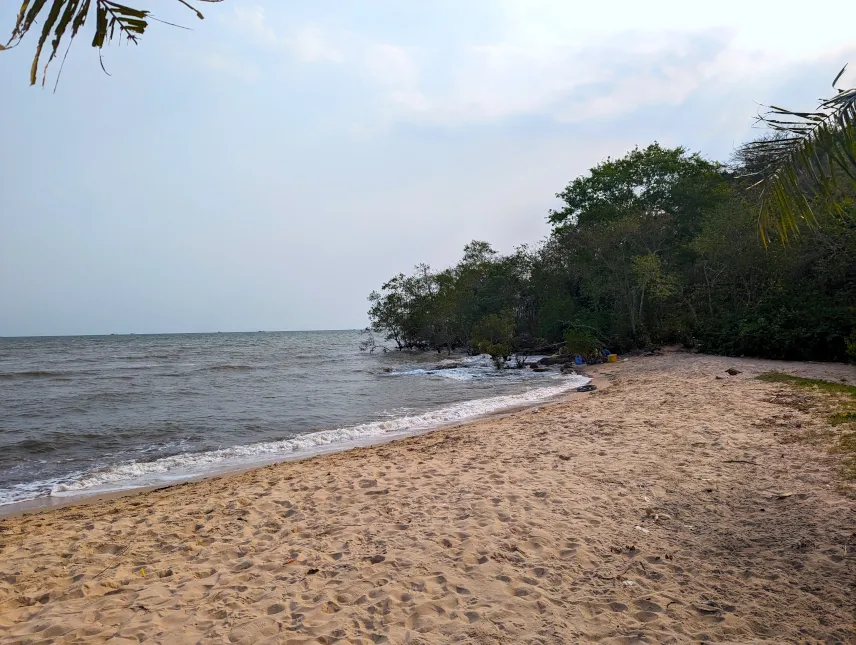 Where to Eat at the Salt Fields Kampot?
We really loved the Fish Island Community Arts Center. They source all their food super locally. Additionally, it's very instagrammable. You can see some artwork and sometimes check out artists recording music as there is a recording studio on the premises. Sometimes, there are volunteering opportunities.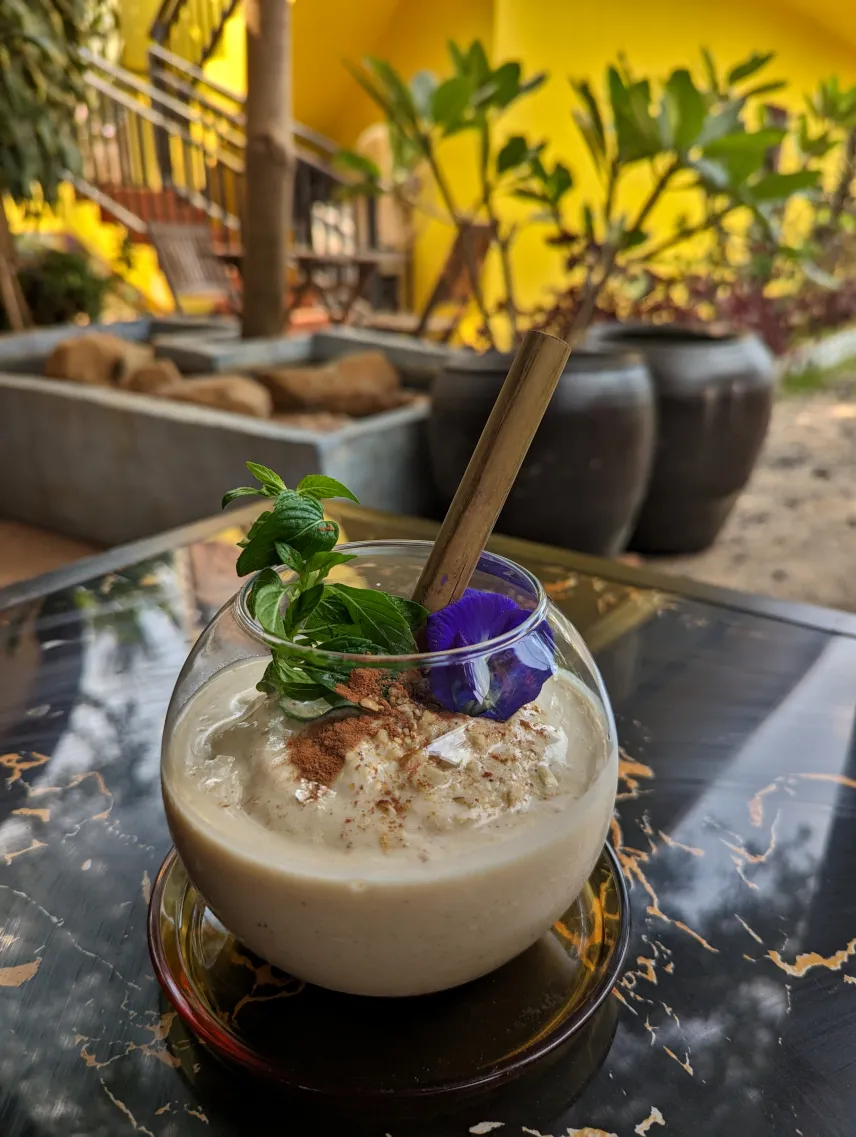 Best Kampot Hostels to See the Salt Flats
The two best hostels in Kampot are the Onederz and Monkey Republic. Onederz is a chain with hostels in Phnom Penh, Siem Reap, and Koh Ron Sanloen, all of which have a solid quality. Monkey Republic is not to be confused with the Mad Monkey party hostels as it has a much more chill vibe.
This post contains affiliate links. If you use these links to buy something we may earn a commission. You would help us a lot if you do so. Thanks.