Do not be intimidated by the idea of doing a homestay in Vietnam. Nowadays, you can easily find and book them online. Apps like Google translate help to remove the language barrier. What are you waiting for? Leave the familiar hotels and hostels and opt for a local experience!
Accommodation in Vietnam
Like in most countries, in Vietnam you have the option to stay in
Hostels (for the more social vibe)
Hotels (for the more upscale experience)
Homestays (for an authentic experience)
What is a Homestay?
According to Merriam Webster, a homestay is "a stay at a residence by a traveler […] who is hosted by a local family". And that's exactly what it is: You sleep in the home of a local family.
Benefits of a Homestay
It is cheap - we never paid more than 10€ per night and person in a private room - that's not more than in most hostel dorms!
You will get the best recommendations and local tips to really get off the beaten path.
You get a glimpse into Vietnamese everyday life.
The food is the freshest and best you can get because it's literally home-cooked.
Difference Between Homestay and Hotel
You might think a homestay is a rustic experience. Honestly, our homestay rooms were equally as nice as our basic hotel rooms - especially if you opt for a private room. All homestays we've been to have WiFi and hot showers. Towels were provided. When needed, there was AC.
If you ask us, homestays are the better hotels 😉
How to Find a Great Homestay in Vietnam
Nowadays, you don't have to walk around town any more to find a homestay. You can easily book them online on platforms like booking.com.
Like with every accommodation, our three main criteria are:
Price
Location
Rating
Where to Stay in Vietnam?
The following 5 homestays are our top picks from our 30 days Vietnam trip.
1. Homestay Hanoi - Hanoi Boutique House
Where to stay in Hanoi? Of course, in a homestay! While the Hanoi Boutique House is not homestay in the strictest sense, it still has strong homestay vibes and that's why it made it to our Vietnam homestay list.
We started our Vietnam trip in Hanoi and the Hanoi Boutique house is a great first stop. The owner Tien is super helpful and friendly, he has a lot of recommendations and can help you to organise your onward travel.
The location is great, the rooms are clean, the WiFi is good, and the showers are hot.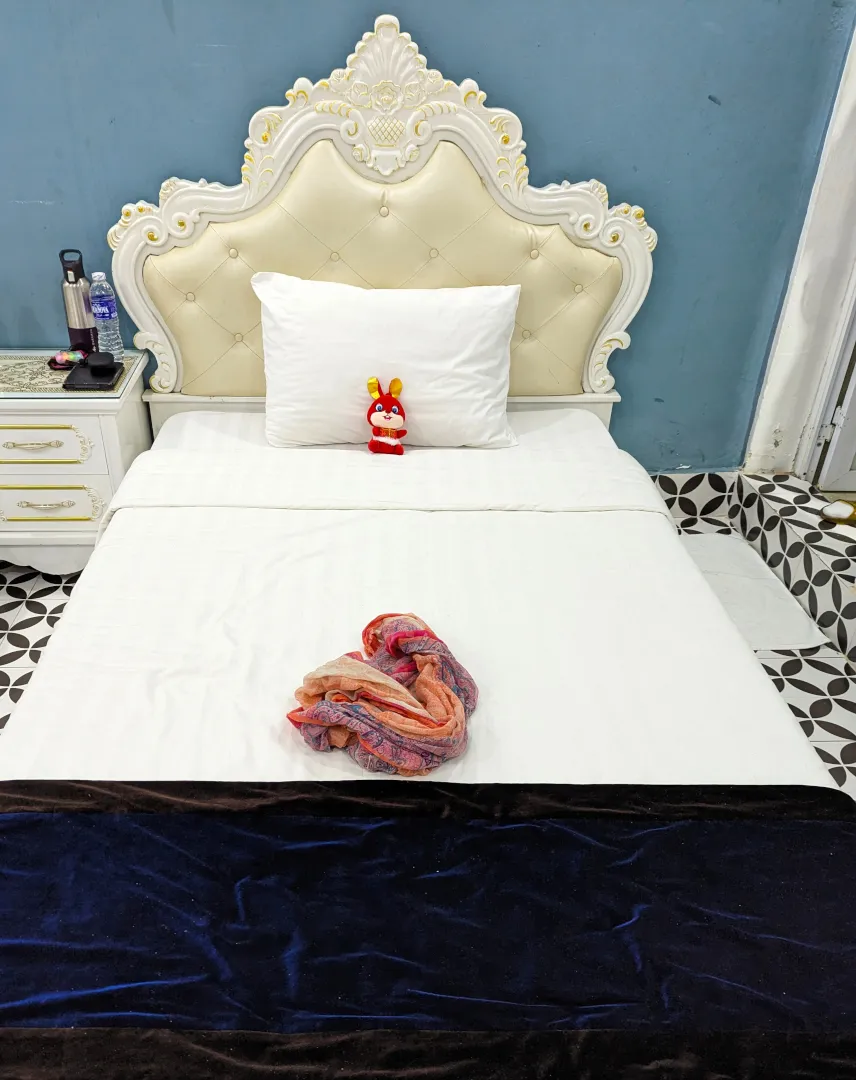 2. Homestay Sapa - River Mountain View Homestay
A homestay in Sapa Vietnam might be one of the most authentic homestay experiences you can have in Vietnam because you will stay in the home of an ethnic minority.
We visited this homestay during our Sapa Trek. River mountain view homestay is scenically located in Ta Van.
We went in January and it was pretty cold but a small fireplace in the living room kept us warm.
WiFi was excellent and the showers were super hot - which was needed. The food was probably the best home-cooked food we had in Vietnam, at least the spring rolls were.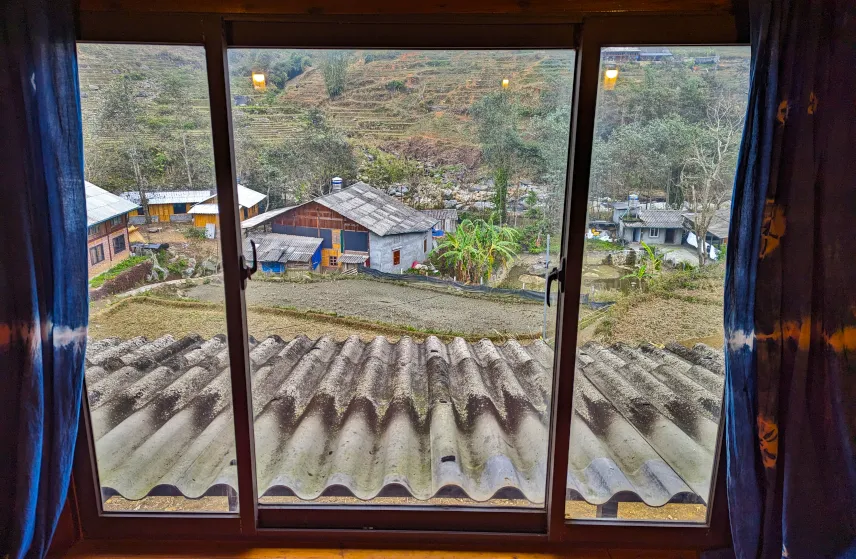 3. Homestay Ha Giang Loop - Du Già Lô Lô Homestay
Du Gia is a nice place to stop on the Ha Giang loop. Lô Lô Homestay was our favourite stop on the loop. The food was great, and the view as well. And we just cannot say no to a fire pit.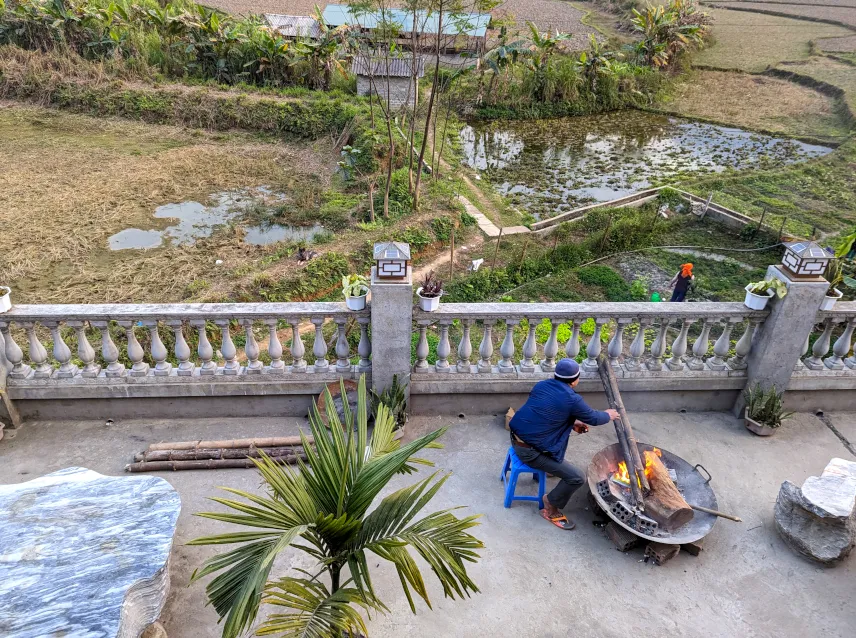 4. Homestay Ninh Binh / Tam Coc - Quang Quang Garden Bonsai Homestay
Where to stay in Ninh Binh? If you want easier access to all the attractions in the area, you shouldn't stay in Ninh Binh but in Tam Coc. This is also where you'll find the most amazing homestays.
The Quang Quang Garden Bonsai Homestay was the most familiar homestay on our trip. We even had dinner with the owners - including a lot of happy water.
They rented out their bicycles and organised our night bus to Phong Nha. When the time came to leave we hopped on the back of their scooters and they drove us to the bus station.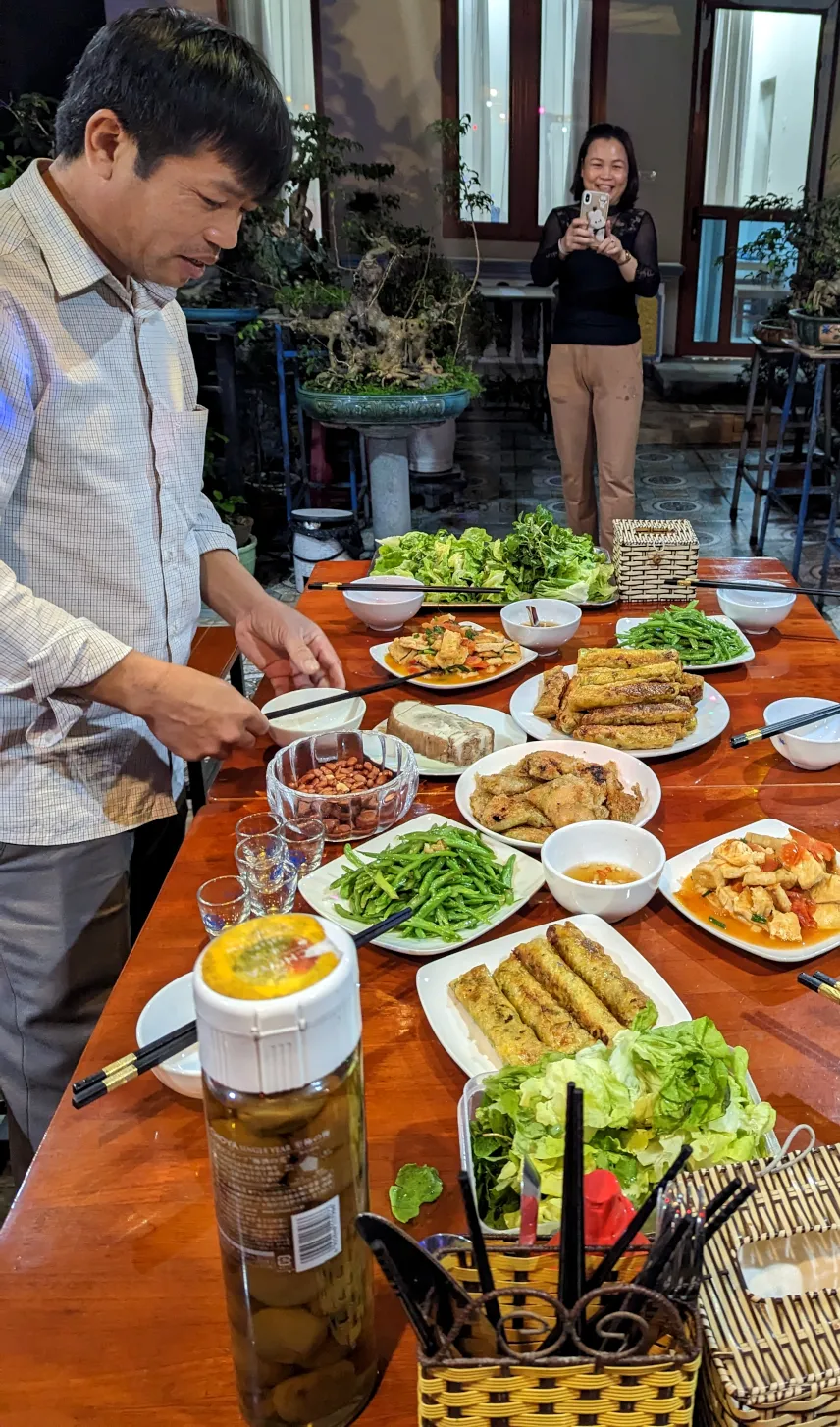 5. Homestay Phong Nha - Tien's Cozy Homestay
Tien's Cozy homestay is a great base in Phong Nha. As it's a bit away from the city centre, the owner gives out bicycles for free. The view is super nice.
If you arrive by night bus, the owner will let you in early (just make sure that you ask for any surcharge.). The breakfast is cheap and filling.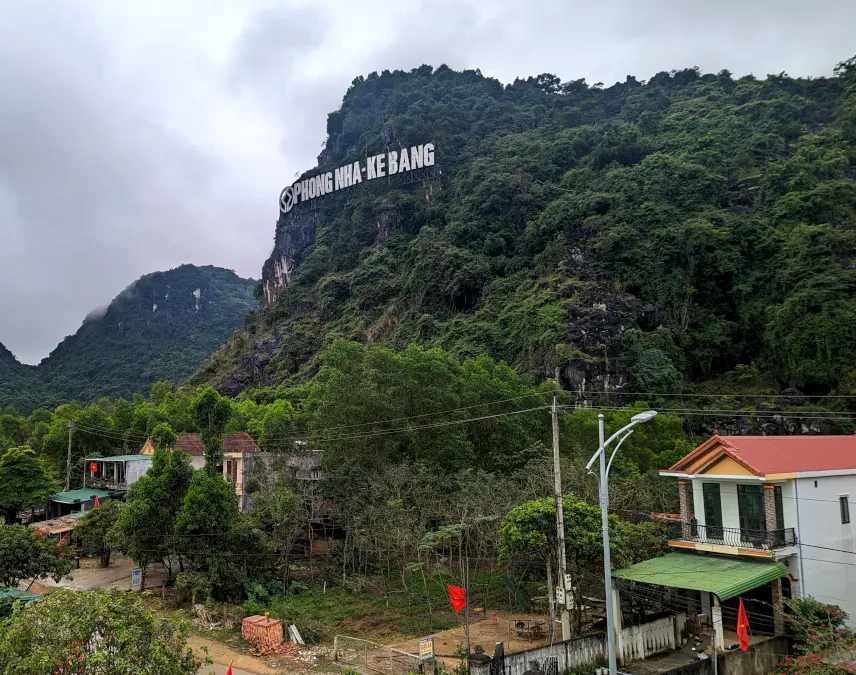 This post contains affiliate links. If you use these links to buy something we may earn a commission. You would help us a lot if you do so. Thanks.