We are writing this blog post because we thoroughly loved our Pakse Loop day trip (no, this is not sponsored). Additionally, we simply cannot be the only ones who are not brave enough to drive a motorbike or a scooter but still want to see the sights. This day trip is also a great option if you're short on time.
We did not find any information online on how to do the Pakse Loop without a Scooter or motorbike so here it is:
Where to book the Bolaven Plateau Tour
We booked the tour at Sanga Hostel which we can thoroughly recommend. The location is great, the rooms super comfy, and the reception lady is the most helpful person ever.
How Long Does Bolaven Plateau Tour Take?
It starts at 8:00 am and ends at 6 pm.
How Much Does the Bolaven Plateau Tour Cost?
The tour costs 440000 kips or 25$. Lunch is not included but we stopped at a local place with very reasonable prices.
Where Does the Bolaven Plateau Tour Stop
It stops at all the highlights of Pakse Loop. None of the places was overly crowded. Personally, we even felt less awkward in the minority villages with a tour guide because there were no other tourists.
Tad Fane Waterfall
The Tad Fane twin waterfalls are 120 meters high. They serve as a great photo op. Theoretically, you can also zipline here but you have to book it in advance as it takes some time.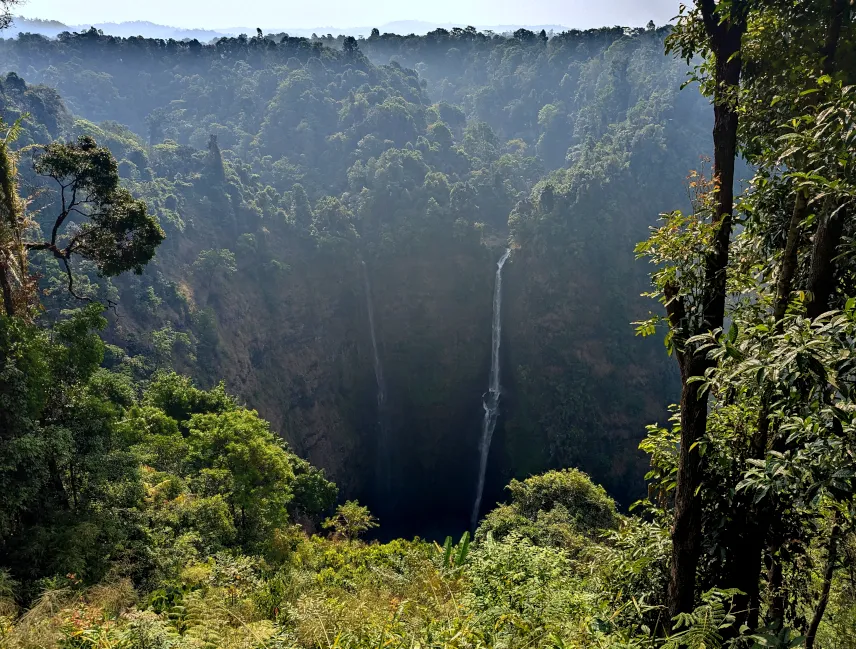 Coffee and Tea Plantation
Bolaven coffee is delicious! The Bolaven Plateau is the main growing area for Laotian coffee. At an average altitude of 1200 meters above sea level tea and coffee thrive. The mild mountain climate, sufficient rainfall and fertile soil offer ideal conditions for high-yield – and of course tasty – harvests.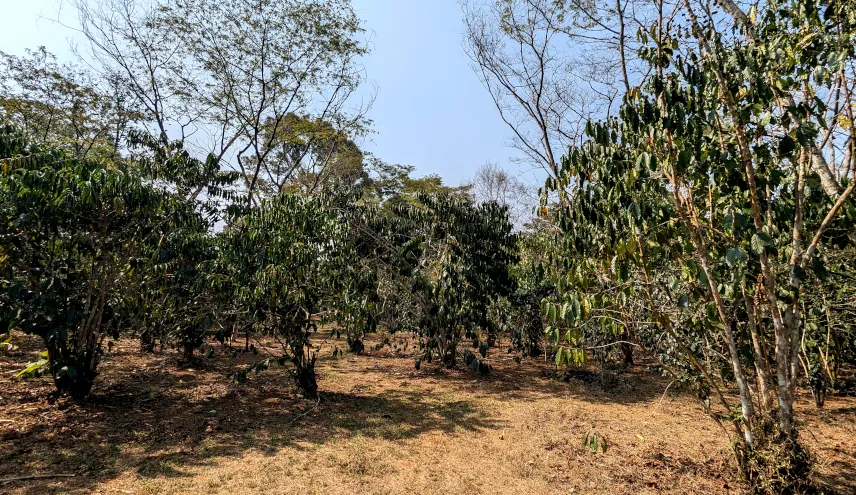 Tad Gneuang Waterfall / Tad Yuang Waterfall
In contrast to Tad Fane Waterfall, you can walk down Tad Gneuang Waterfall (also called Tad Yuang Waterfall). Here, you can swim if you like to.
Katu Minority Village Ban Kok Phung Tai
On our visit, we were the only tourists in this village. We walked around completely undisturbed and asked some of the locals for pictures – a great stop. Afterwards, we went to the small community market where fruits and vegetables as well as other daily goods were sold.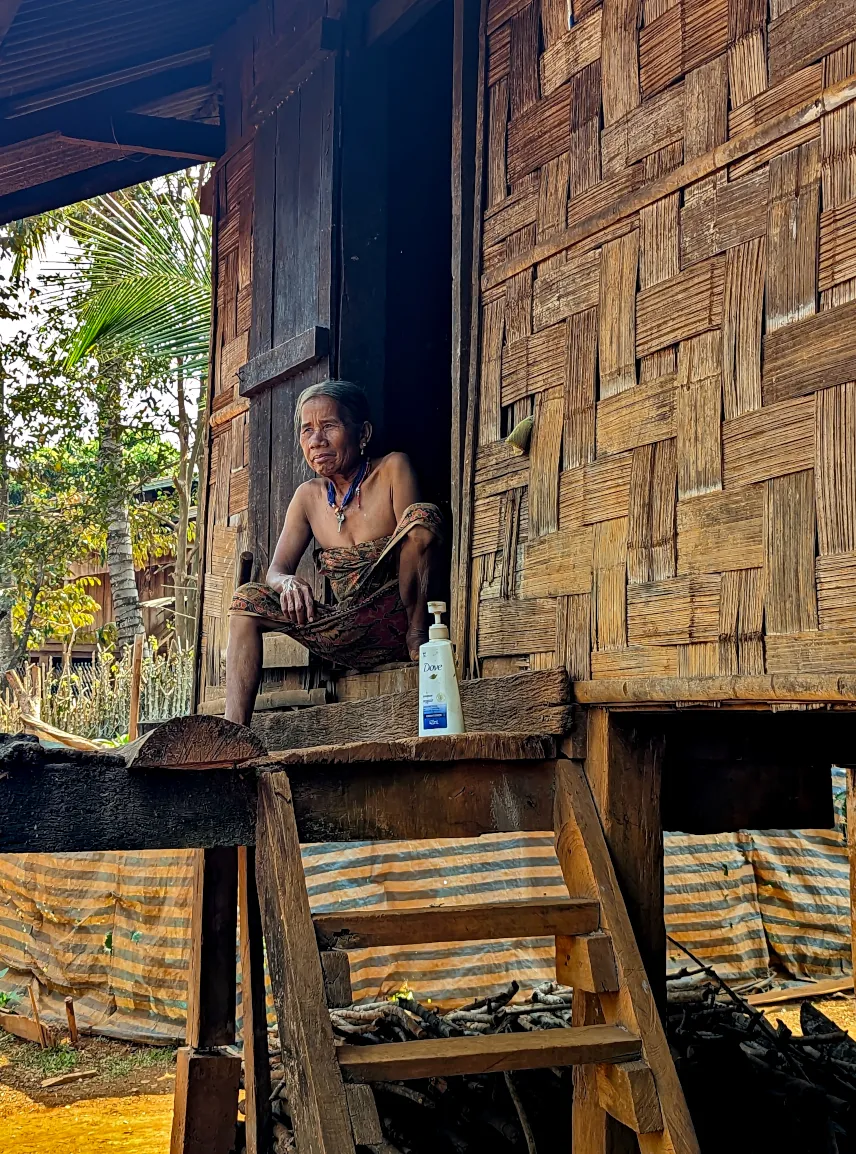 Tad Lo and Tad Hang Waterfalls
Don't miss out on going to both waterfalls! You can reach Tad Hang by walking along the river and then descending some very sketchy steps. Tad Lao is easier to reach. Both waterfalls have little resting huts.
On the day of our visit, there was a massive school outing and a lot of action with loud music and beer at Tad Lao which was great fun.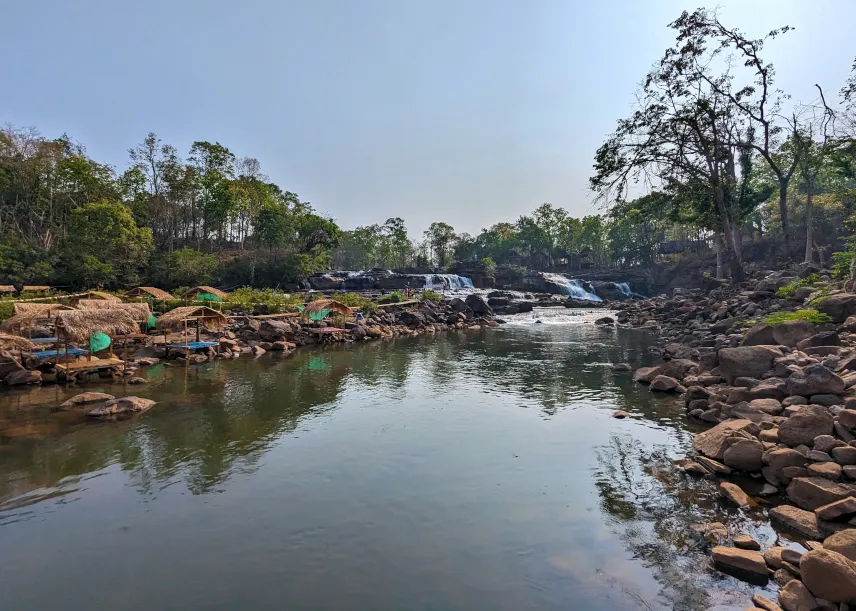 Minority Weaving Village Ban Huy Houn
This was the only touristy stop of the tour, to be honest. First, we saw the manioc production. Afterwards, we were led to a small hut with handwoven products and felt a bit pressured to buy something. We refused and eventually could leave without a souvenir of no use to us.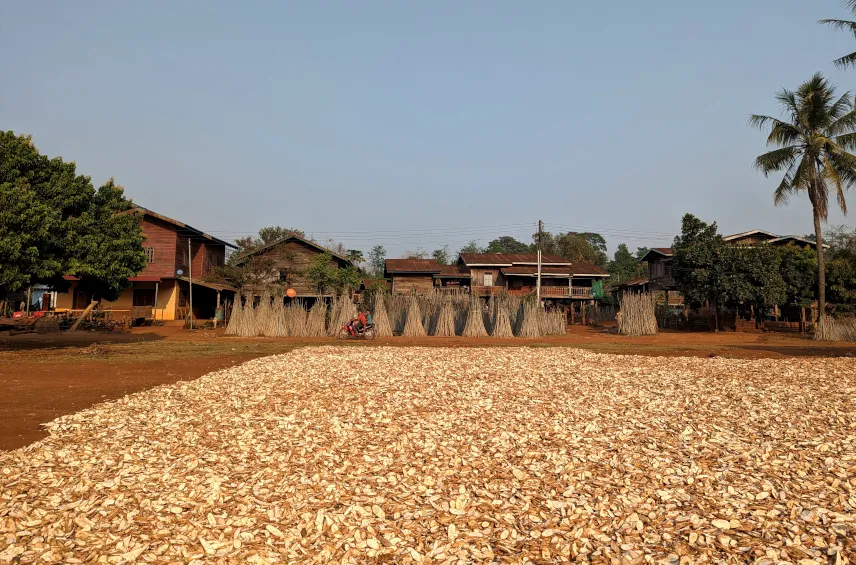 This post contains affiliate links. If you use these links to buy something we may earn a commission. You would help us a lot if you do so. Thanks.