Hiking Corcovado National Park without a tour is not possible – in fact, it is ILLEGAL. You need a guide!
Hence, a Corcovado Nationalpark Tour is not only your best but also your only option to visit Corcovado National Park in Costa Rica!
Most of the Corcovado National Park Tours start in Drake Bay but we have also included tours from Uvita and Puerto Jimenez.
Top 3 Corcovado Costa Rica Tours
Corcovado Tours from Drake Bay
Drake Bay Corcovado tours are your best option to visit the most biodiverse region on earth.
Corcovado Hiking Tours
1. Corcovado Day Tour (Sirena Station)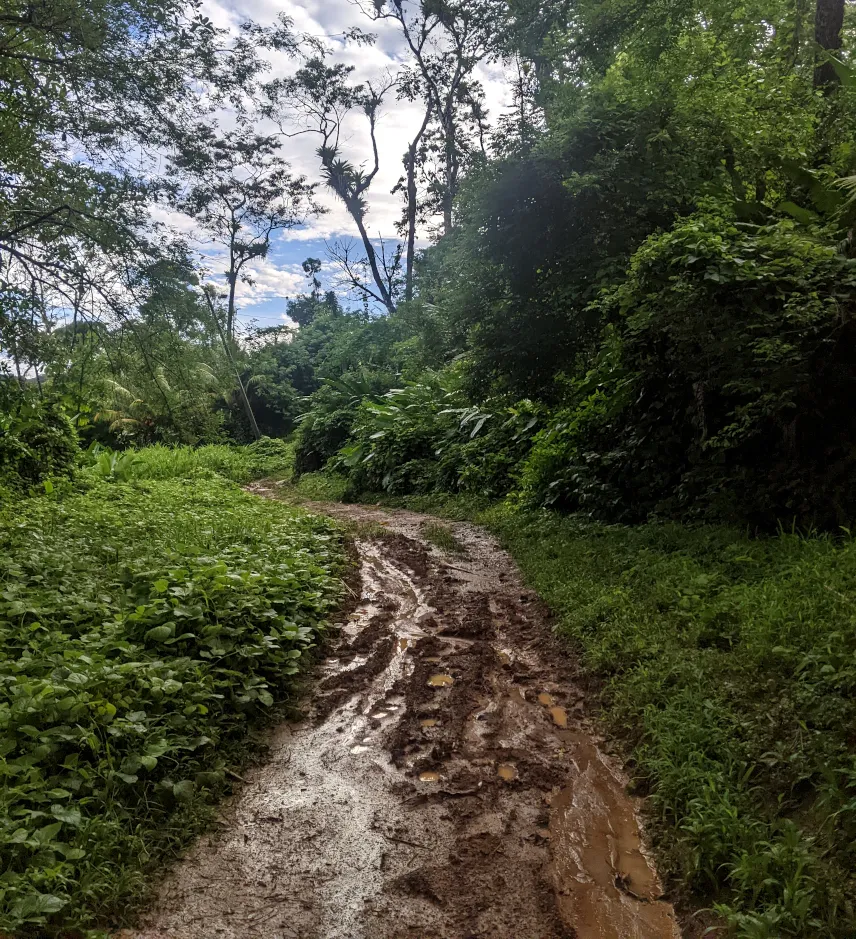 ⭐ Rating: 5.0 / 5 (130 reviews)
Why choose this tour? The Corcovado Day Tour (Sirena Station) will take you to the heart of the National Park! Go where cars can't on boat rides and hikes through the jungle!
The tour begins with a boat ride to Sirena Station. It takes around an hour – keep an eye open for dolphins.
You will walk in the park for around 5 hours on rainforest trails as well as beach trails. Corcovado National Park is home to wildlife such as tapirs, monkeys, peccaries, dart frogs, toucans, and a lot more.
End your adventure with a great lunch in Drake Bay.
Including:
Private transportation.
All fees and taxes.
Lunch.
Exceeded Expectations!

Erick and crew at Pacheco Tours were friendly, caring and knowledgeable. They knew the biodiversity of the Sirena Station grounds from trees, birds and fauna. Under our tour guide, Erick we saw howlers/spider monkeys, owl, coati, tapirs, bright birds. It was delightfully educational with emphasis of preserving this beautiful jungle. We recommend Pacheco Tours. They are organized, and professional. The staff from boat captain to lunch planner are gracious and hospitable.
2. Corcovado Day Tour (Sirena and San Pedrillo Station)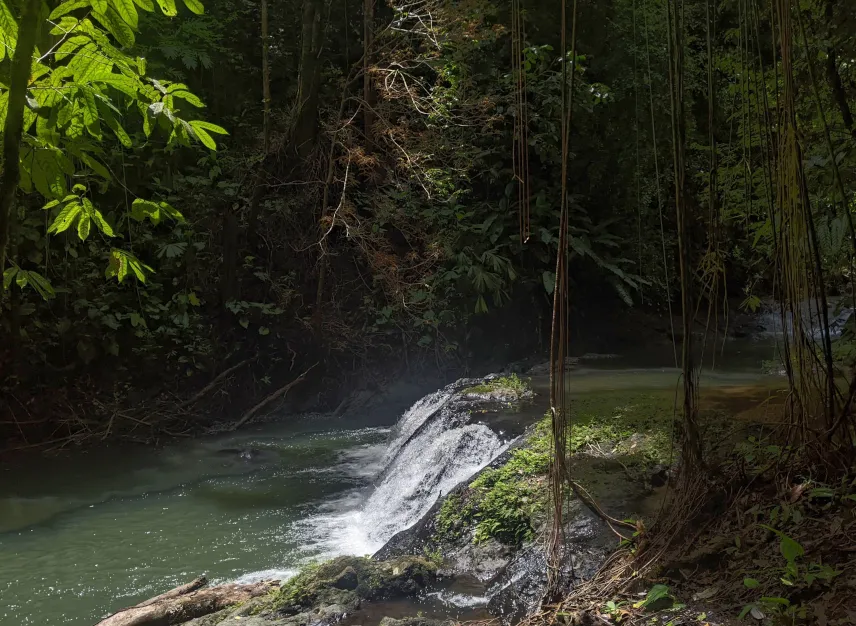 ⭐ Rating: 4.5 / 11 ( reviews)
Tour Operator: Top Trails Corcovado
Why choose this tour? Get the best of Corcovado National Park in 1 day by booking the Corcovado Day Tour (Sirena and San Pedrillo Station) – visit Sirena and San Pedrillo stations.
Take a boat from Drake Bay to Sirena Station. Walk slowly along the trails of Sirena Station and keep your eyes open for wildlife. The path is easy and flat. You walk around 5 km (3 mi).
Afterwards, visit the incredible San Pedrillo Station. Take a dip in the San Pedrillo Waterfall and walk along forest trails in a small group as you search for snakes, pumas, monkeys and more. In this part of the hike, the pace is faster, mainly to be able to surprise the animals.
Lunch will be provided at a ranger station.
Including:
Entrance fees to the national park.
Round-trip transfers by boat from Drake Bay.
Lunch.
One of the best ways to experience Corcovado in a day ! We booked our full day in Corcovado with Top Trails, and it exceeded our expectations! We got super lucky to see SO much wildlife along our tour!! Remember that this is their natural habitat so each day is different and its not a zoo, so go into it ready to immerse yourself in whatever the jungle has to offer that day .....the scenery is spectacular. Everything in between the hike was organized great for breaks -- from the boat rides to different locations, to the tasty filling lunch provided and a stop to swim in the waterfall and cool off in the primary forest. Aldo was our guide, and we enjoyed learning about the different species of insects/plants and animals...as well as the past, present and projected future of the national park. He really cared for the wildlife and for the sustainability of this precious resource, and his knowledge and respect really made this experience stand out! He also brought a spotting scope for us to get a better look, and even took high quality photos of the animals we saw and air dropped them to our phones to keep after the tour! Thanks SO much Aldo, for a day we will never forget.
Corcovado Overnight Tours
3. Overnight Tour in Corcovado (Sirena and San Pedrillo Station)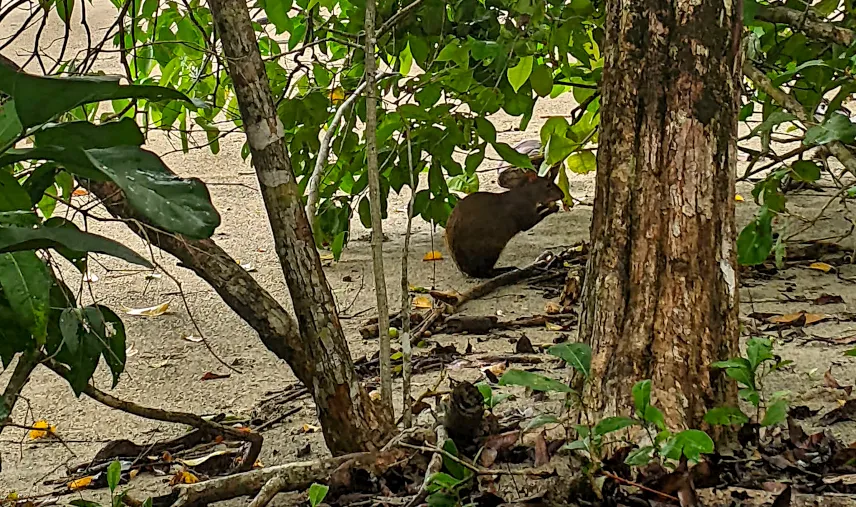 ⭐ Rating: 5.0 / 67 ( reviews)
Tour Operator: Top Trails Corcovado
Why choose this tour? Choose the 2-Day Tour in Corcovado, Sirena and San Pedrillo Stations if you want to see the best of Corcovado National Park, get off the beaten path, and spend a night in the jungle.
Day 1 has the same itinerary as the day tour (see above).
Sleep in a hostel in the middle of the jungle, on the edge of Corcovado National Park.
Day 2 begins with a hearty breakfast. At 7:30, embark on a trek venturing into a dense, lush jungle. The environment might lead you to believe you're in the heart of uncharted territory. Use pathways less travelled, creating an authentic jungle experience devoid of any other people. After a 10 km (6 mi) hike, a satisfying lunch awaits.
A 4x4 vehicle will transport you back to your hotel at around noon.
Including:
Bilingual guide.
Breakfast.
Lunch (2).
Dinner.
Group size is limited to 9 participants.
The experience has been one of the best of my life. We arrived hoping to see animals, we didn't see many but when you are there in the middle of the jungle the search for animals takes a backseat. You walk and feel watched at all times, it is a unique sensation. Carlos the best, we have learned a lot from him. The route has been hard.
4. Overnight Tour in Corcovado (Sirena Station)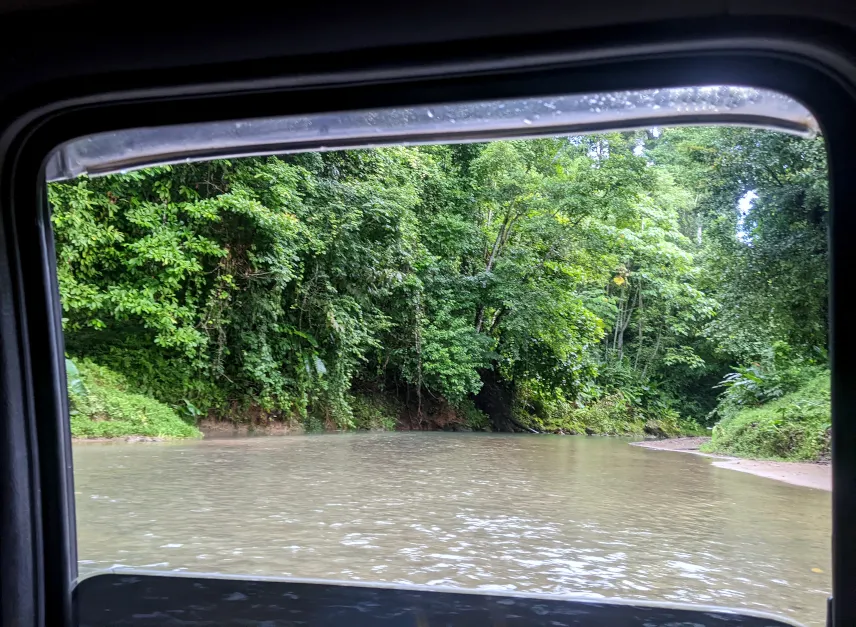 ⭐ Rating: 5.0 / 34 ( reviews)
Tour Operator: Sukia Travel
Why choose this tour? Book the Corcovado and Drake Bay 2-Day Small-Group Safari Guided Tour if a day trip just isn't enough and you want to sleep in a ranger station in the jungle.
Day 1: The boat towards Sirena Station departs at 06:15 a.m. Look for wildlife on the 1-hour boat ride.
After your arrival, explore amazing trails in search of animals for about 3 hours.
Lunch will be served at noon, followed by a little rest.
After the break, get ready to explore more off-the-beaten-track trails on the quest to find wildlife. You can also enjoy a swim in the refreshing jungle water of Corcovado.
Come back with the last lights of the day to an amazing dinner.
Fall asleep to the sounds of the jungle at Sirena Ranger Station.
Day 2 starts at 5:00 a.m. During the early hours of the morning, you can enjoy a great diversity of animals that prefer lower temperatures.
Have breakfast at the station at 07:15 a.m.
At 08:30 a.m., depart towards the primary forest of Corcovado where you can observe massive trees and secret trails.
At noon, take the boat back to Drake Bay.
Including:
Private transportation.
Breakfast.
Lunch (2).
Dinner.
Bunk beds with bedding and mosquito nets.
Maximum of 8 guests.
Our 2-Day Small Group Guided Tour was phenomenal! We learned so much from our knowledgeable and very experienced guide Brayner. He shared lots of information about the secondary and primary forests as well as the wildlife. As we hiked over the 2 days his perseverance led to sightings of multiple animals, reptiles, birds and a few "homosapiens":-) Our small group of 4 people enjoyed delicious meals together with our guide and slept at the ranger station in the open-air bunk beds enclosed in mosquito netting. The station's accommodations were clean and comfortable. We ended our tour with a swim in the Rio Claro before traveling back to Bahia Drake. We had so much fun, it was the highlight of our Costa Rican vacation!
Night Tour Corcovado National Park
5. Corcovado Night Tour with Tracie The Bug Lady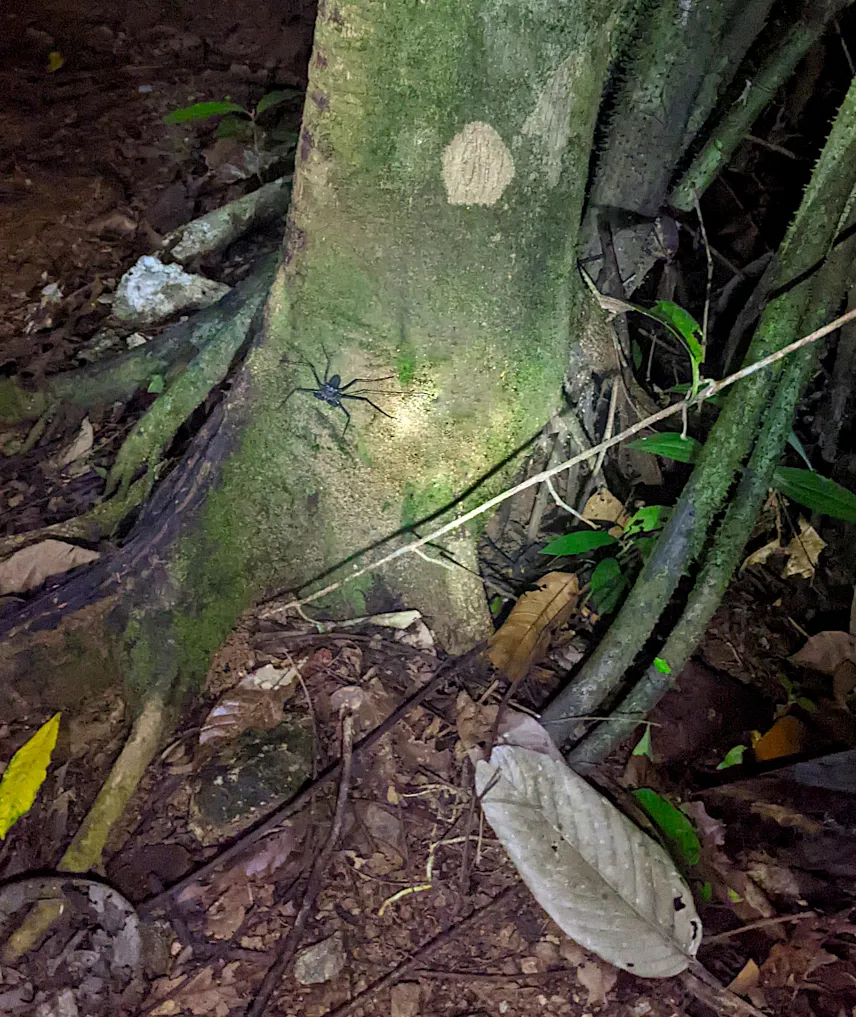 ⭐ Rating: 5.0 / 210 ( reviews)
Why choose this tour? On The Night Tour with Tracie The Bug Lady, you will explore the jungle at night, when the temperatures drop and nocturnal wildlife comes alive.
You will be blessed with two knowledgeable guides who are armed with spotting scopes and echo bat detectors: a biologist "Bug Lady" and an animal "spotter extraordinaire".
Search for unique animals while learning about them.
Including:
Guides equipped with Swarovski Spotting Scope with iPad attachment for group viewing.
Guides equipped with Echo Meter Touch 2 Pro Bat Detector.
Amazing tour- fun, engaging, informative. A must do!

We went on this tour with Tracie and Gian for a sneak peek of the rainforest wildlife at night and wow. Tracie and Gian's knowledge was vast and they shared it in an engaging, fun, and understandable way. It feels like they know the rainforest like the back of their hands- pointing out species and individual bugs like old friends! We saw a three toed sloth, red eyed tree frog, trap door spiders, and so much more. At all points we felt completely safe and captivated. We would recommend this tour
6. Nativos Corcovado Night Hike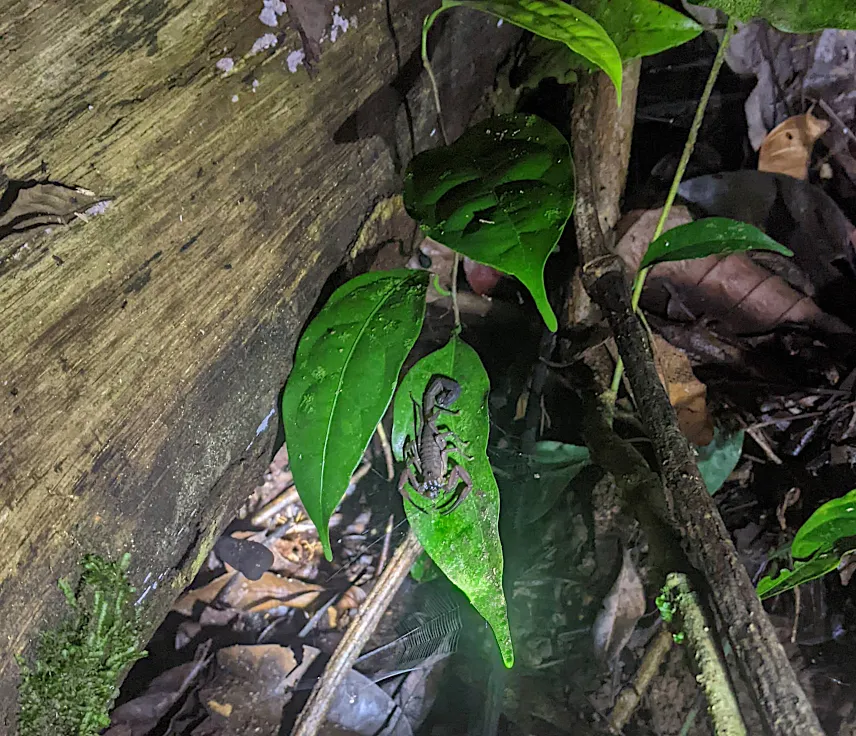 ⭐ Rating: 5.0 / 27 ( reviews)
Why choose this tour? Go on the Nativos Corcovado Night Hike because it's one of the coolest things you will ever do!
On this 3-hour tour (from 6:30-9:30 p.m.), you will venture out on the family farm, Rio Agujitas. You'll have a chance to look for nocturnal animals like frogs, snakes, kinkajou and maybe even an ocelot or puma or tapir!
Including:
Private tour / 6 people per tour guide.
Spanish and English tours are available.
Hotel transfer (optional).
A great experience. I hate snakes but I was actually fascinated by all the critters, including the snakes, on this tour. We were all given rubber boots and waded through rivers on our guide's farm. Our guide was very knowledgeable and made the tour very interesting. We saw spiders, beetles, frogs and toads. Highly recommend this tour.
Nature Tours Corcovado
7. Corcovado Hike with Canyoning and Rappelling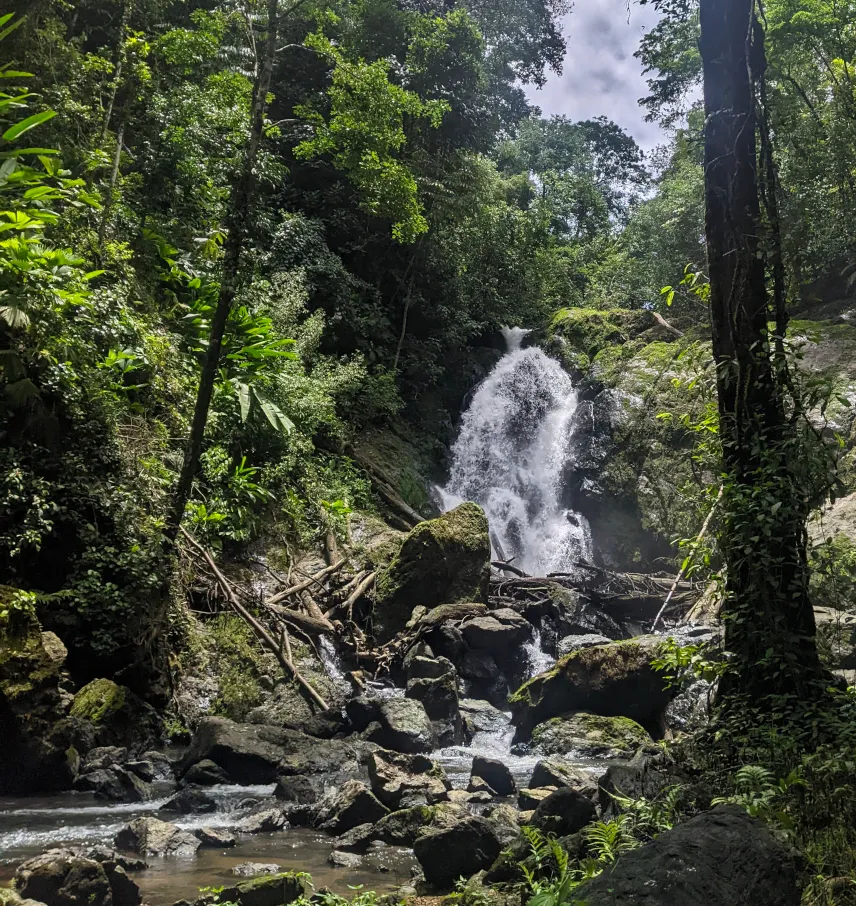 ⭐ Rating: 5.0 / 13 ( reviews)
Tour Operator: Sukia Travel
Why choose this tour? Choose the Jungle Hike with Canyoning and Rappelling if you want an active tour including rappelling, hiking, and swimming.
The tour starts with a 4x4 transport bringing you deep into the heart of the rainforest.
Equipped with harnesses, helmets, and vests, you'll be fully prepared to enter Corcovado's primary jungle.
At the beginning of the tour, you'll explore the primary forest, so densely packed that sunlight barely touches the ground. Walk along riverbanks and occasionally make your own way with a machete.
Later, descend to a stream and cross the river canyon until you reach 4 waterfalls with infinity pools that invite you to swim. At this point, the only way to continue is by rappelling.
Your journey continues, often wading through water at varying depths – waist-high, chest-high, or even requiring swimming – until you arrive at a natural platform. Here, a picnic-style lunch awaits.
Including:
Helmets.
Harness.
Life vest.
Canyoning ropes.
Private transportation.
Entrance fees to Tamadua Biological Station.
Lunch.
Hammocks.
Pickup and drop-off at your Drake Bay hotel.
Small group with a maximum of 8 people.
The Jungle Hike was incredible and incredibly informative and thoughtful. The rappelling was incredibly fun! There were lots of swimming holes, rock scrambling and even a small slide. The lunch was delicious and the guides kept us safe and were knowledgeable and funny.
8. Birdwatching Corcovado Tour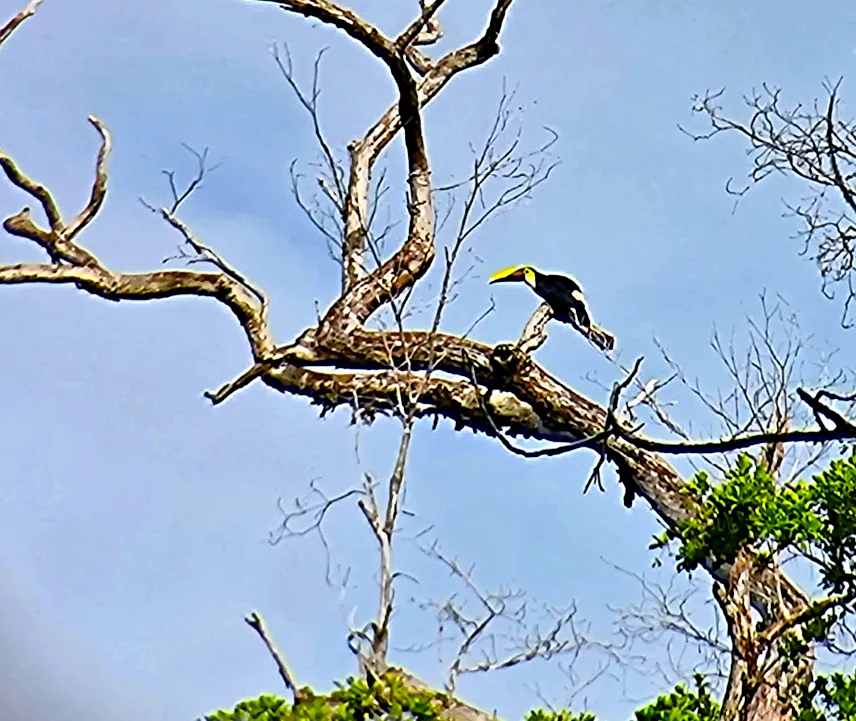 ⭐ Rating: 5.0 / 21 ( reviews)
Tour Operator: Drake Bay Birdwatching
Why choose this tour? The Early Birds is for you if you love birding.
Get up before sunrise and head out onto the water to watch birds from the sea level. See terns, tanagers, and other birds land on Agujitas Beach.
Afterwards, hike through the forest and shoreline to find other species frequenting the Osa Peninsula. You can use an HD spotting scope during the trip.
Including:
Use of HD spotting scope.
Pro local birding guide.
Walter met us at the specified time and place and we set out by foot. Almost immediately, we identified shore birds, soaring birds, and birds in the trees and brush. We walked to a special meadow where 3 species of humming birds were seen. Totaled too many birds to name here, but highlights were a pair of scarlet macaws, a pair of fiery billed aracaris, and the aforementioned hummers. Walter is very enthusiastic and knowledgeable, and he has excellent equipment. Unless you have terrific equipment of your own, he'll have you covered.
Corcovado Tours from Puerto Jimenez
Corcovado National Park tours from Puerto Jimenez take too long for a day trip. Why not stay overnight and immerse yourself in the jungle?
9. Corcovado Overnight Tour from Puerto Jimenez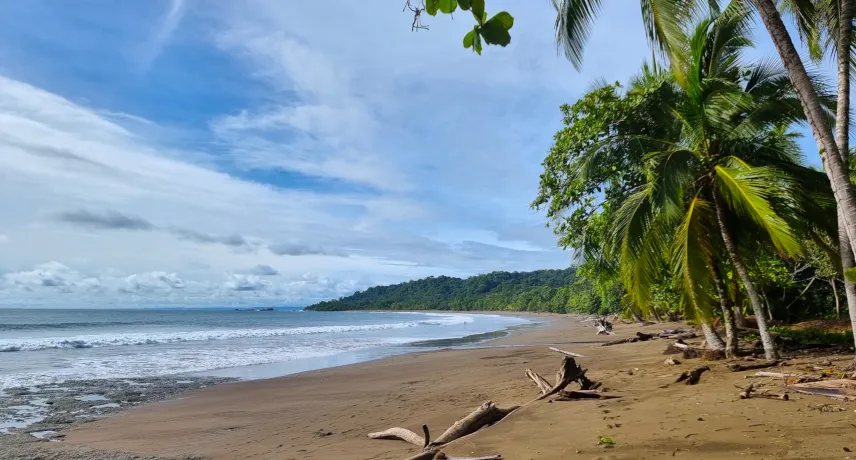 ⭐ Rating: 5.0 / 5 ( reviews)
Why choose this tour? The Puerto Jimenez Corcovado Tour (3 days, Carate, Sirena, Los Patos) really lets you immerse into Corcovado National Park sleeping two nights in the jungle and doing a lot of hiking.
Day 1: Depart from Puerto Jimenez to Carate by colectivo. From here, hike to Sirena Station your home for the next two nights.
Day 2: Spend the whole day at Sirena Ranger Station, taking short hikes.
Day 3 Hike from Sirena Station to Los Patos Station.
Including:
2 nights accommodation.
All taxes, fees and handling charges.
National park fees.
Local guide.
1st day: Dinner.
2nd day: Breakfast, brunch, and dinner.
3rd day: Breakfast, and box lunch.
Hotel pick up and drop off (optional).
Small group (max 6).
[…] Our guide was Breiner Guia. He was just excellent. He led us through a difficult (because of heat and humidity) 20 km hike to Sirena station on the 1st day. His experience and knowledge of animal behavior helps him find animals where they are more likely to be found. We saw tapirs, monkeys (spider, squirrel, howler), sloths, anteaters, peccaries and other animals, many birds, insects, snake and the highlight of our tour was a puma. Seeing a puma is a rare event (you better document that otherwise people would not believe you) and we were the lucky ones who experienced that thanks to Breiner. He also shared with us his great knowledge of Corcovado vegetation. Breiner is passionate about nature and he "transmits" his passion to other people. Thank you, Breiner, for amazing and unforgettable experience. […]
Corcovado Tours from Uvita
Most Corcovado day tours from outside the Osa Peninsula leave from Uvita.
10. Corcovado National Park Day Tour from Uvita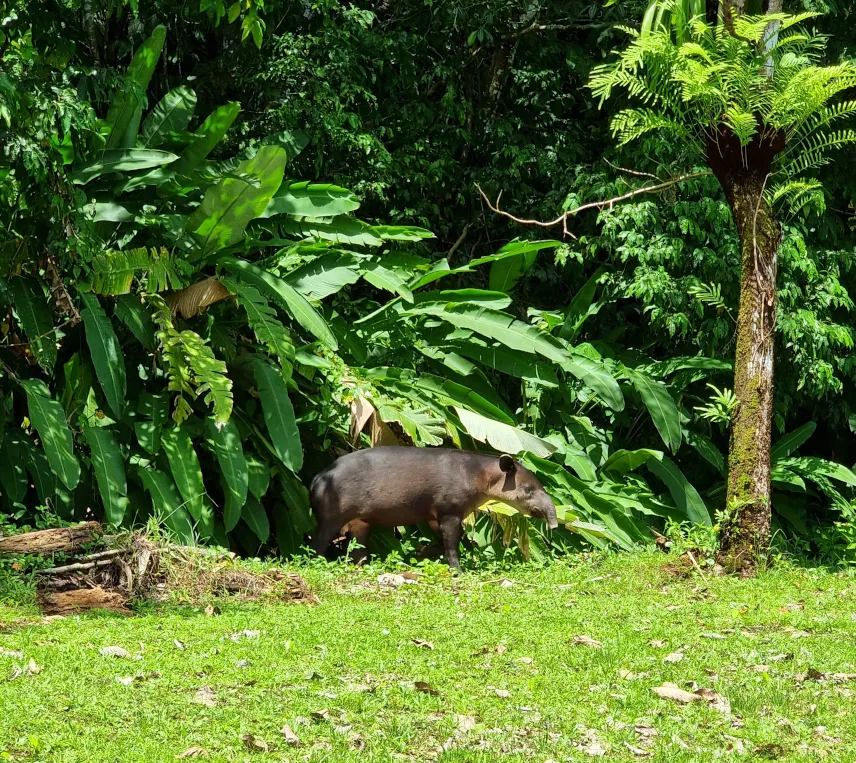 ⭐ Rating: 4.5 / 18 ( reviews)
Why choose this tour? The Corcovado National Park Day Tour from Uvita gives you the best of Corcovado in one day – including a boat ride and a hike.
Your boat leaves Uvita at 7:00 a.m. You have the chance to spot whales, dolphins, turtles, marine birds as well as fantastic views of the coast of Costa Rica.
After the 1.5-hour boat ride, your 3.5-hour hike around San Pedrillo Ranger Station in Corcovado National Park commences. The trails are flat and suitable for most people.
After lunch, get back on the boat to head back to Uvita.
Including:
Tickets to the park.
Bilingual guide (Spanish and English).
Safety equipment.
First aid kit.
Lunch.
Water and Fruits.
Civil liability policies.
Breakfast.
It was a quite pleasant 1.5 hour boat ride out to the national park. We hiked various trails for about 3 hours total, and got to see so much wildlife! Our guide was great, and helped us take pictures with our phones through the telescope. He also sent us the pictures he took with his professional camera. We saw spider monkeys, howler monkeys, and capuchins, a big family of coatis, Jesus Christ lizards, crocodiles, frogs, a yellow throated toucan eating a frog, a tree turkey, some hawks, some macaws, and on the boat ride we saw some pelicans, and some spotted dolphins. We hiked to a waterfall where we were given the option of swimming, they provided fruits, snacks, and water, and back in the office we got a lovely lunch. We were very lucky that there was only one more couple that signed up for the tour that day, so it was a very nice small group of 4 plus our guide. Highly recommended, but make sure you bring bug spray, there are so many mosquitoes!
This post contains affiliate links. If you use these links to buy something we may earn a commission. You would help us a lot if you do so. Thanks.