Since first writing this blogpost, I have revisited all of the towns at least once (thanks 9€ ticket). And what can I say? They are all still worth a visit and maybe even a revisit 😉
While I explored my home Lower Saxony I found out that 5 beautiful cities joined to form the Fachwerk5Eck or half-timbered pentagon (check it out on the map 😉). The only information out there is in German so far but I firmly believe that this beautiful region needs to be available to the international traveller as well.
1. Half timbered houses in Hann. Münden, Germany
If you have been following us for a while you have probably heard us speak about the beautiful towns along the Weser River. Hann. Münden is where the Weser River starts through the confluence of the Fulda and Werra, marked by the famous Weserstein or Weser Stone. Of course, it is possible to cruise the rivers Fulda towards the city Kassel in Hesse or Weser towards Bad Karlshafen on the MS Weserstein, which is a personal recommendation. If you want to see the Werra, you have to rent a kayak and paddle yourself 😉
Part of the German Fairytale Road, the centre of Hann. Münden boasts over 700 half-timbered houses from 6 centuries. You'll find a Renaissance town hall (pictured below), a castle from the famous dynasty House of Welf (which sounds a bit like a Game of Thrones house), defence towers, and fortifications. We recommend you to climb the Pulverturm or Powder Tower in the town centre for a great view.
If you are looking for a hike, you can cross the rivers and walk up to the Tillyschanze, 90 m (295 ft) above Hann. Münden. The Tillyschanze is a small observation tower that offers great views of the town and rivers. Additionally, there is a cute restaurant up there.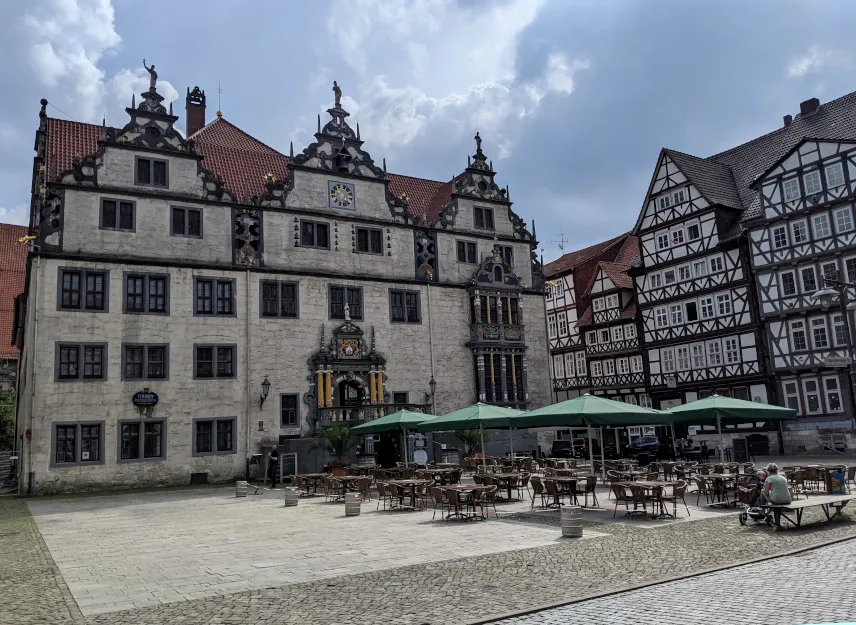 2. Half timbered houses in Northeim, Germany
The city of Northeim is 750 years old. The oldest house is gothic Reddersen-Haus from 1420. Additionally, there is 1 km (0.6 mi) of city wall and a cute half-timbered high street.
If you're looking for culture, Northeim has got you covered. In the museum, you can find the famous Northeimer Münzfund, with over 17,000 medieval silver coins one of the largest medieval coin-finds in Germany. The Theater der Nacht or theatre of the night is a special theatre. It's a puppet theatre for children and adults featuring night themed characters, dreamy stories and wondrous characters.
But in Northeim it's not all about the city, it's also about nature. Its location on the Leine River makes this area perfect for bike trips. And if you are looking for a relaxing lake getaway, there's the Northeimer Seenplatte, with more than 10 big and small lakes. Here, you can sail, swim, fish, scuba dive, and surf.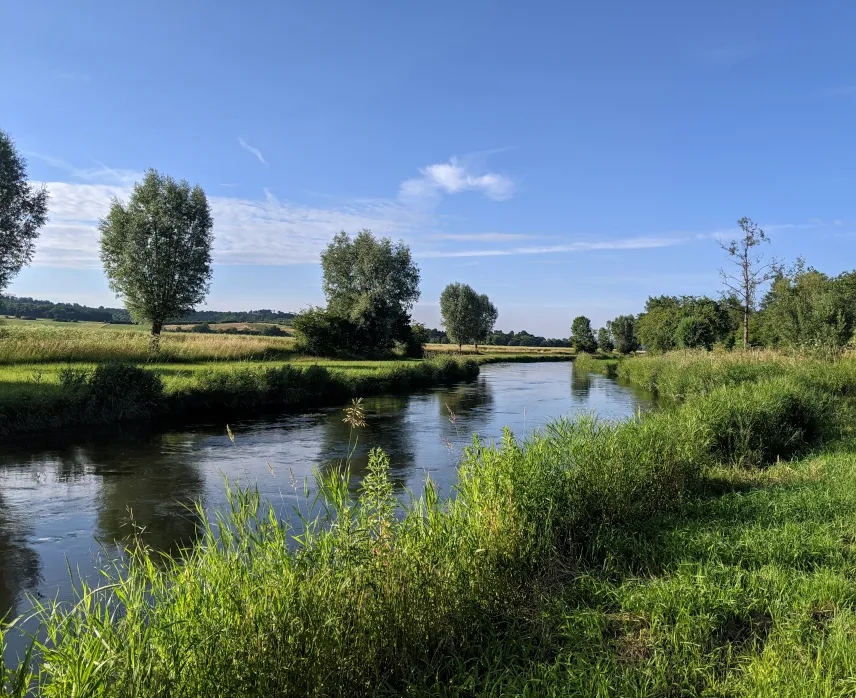 3. Half timbered houses in Einbeck, Germany
Einbeck is probably better known for its beer, the Einbecker Pilsener, than for its medieval city centre. Beer has a 600-year long tradition in Einbeck. The founder of the protestant church, Martin Luther, said in 1521 "Der beste Trank, den einer kennt, der wird Einbecker Bier genennt." – "The best drink anyone knows is called Einbecker beer." Of course, you can tour the brewery and get your own taste!
But back to the medieval city centre: Einbeck used to be part of the Hanseatic League, an influential commercial confederation of merchant guilds and market towns in central Europe. Because of the accumulated wealth, many houses in Einbeck were very ornate and colourful – and 400 of them are still intact today.
If you are into old cars you should definitely visit the PS.Speicher, a personal favourite of my father. Cars from the past 130 years are presented on a huge area on 6 floors. More than 400 historical vehicles show the economic and social progress.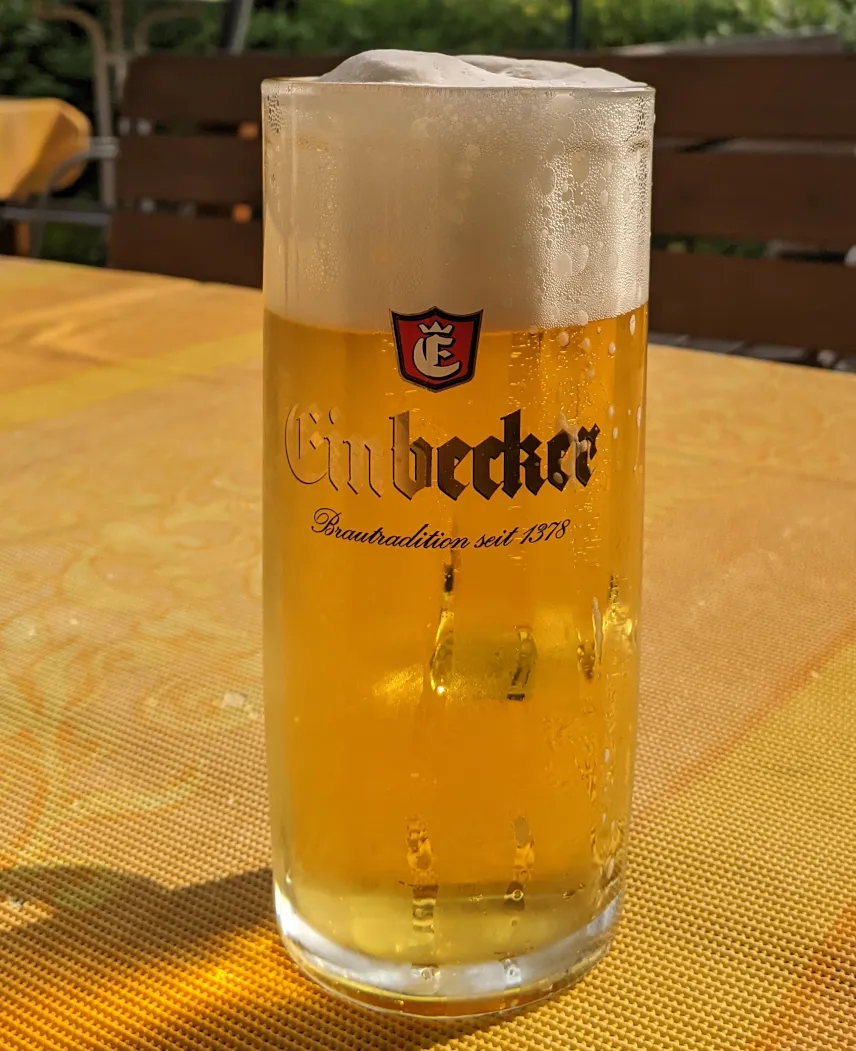 4. Half timbered houses in Duderstadt, Germany
Duderstadt is part of an area in Germany called the Eichsfeld, a cultural landscape in southeastern Lower Saxony, northwestern Thuringia and northeastern Hesse between Harz mountains and Werra river. It is famous for its agricultural products. If you have a chance, you should visit the Eichsfelder Gartenmarkt (garden market) and Apfel- und Birnenmarkt (apple and pear market). If you're a meat-eater, try Eichsfelder sausages. We personally cannot get enough of the Eichsfelder Stracke, an air-dried, long and thin sausage (Mettwurst) made from pork.
If you are interested in the landscape and nature of the Eichsfeld we advise you to visit the Heinz Sielmann Stiftung (Foundation). The farm Gut Herbigshagen is a regional environmental education centre in Lower Saxony. Visitors can go on a guided or self guided tour to get to know the local flora and fauna and learn about the historical and ecological regional conditions. There is an organic farm with rare animal breeds, a nature trail with a cottage garden, apiary and insect nesting wall, a wet biotope, a fallow deer enclosure and much more.
Last but not least, the city centre of Duderstadt is charming. It was first mentioned in a document in 929. It flourished quickly because of its central location in Germany. The historical city plan remained almost unchanged for 700 years. The churches St. Cyriakus, St.-Servatius, and Church of Our Lady tower of the 600 half-timbered houses of the centre. The town hall from the 14th century is worth a visit. And don't miss the Westerturm-Ensemble, the landmark of the city. Here, you can visit the medieval fortification system with the city wall the rampart.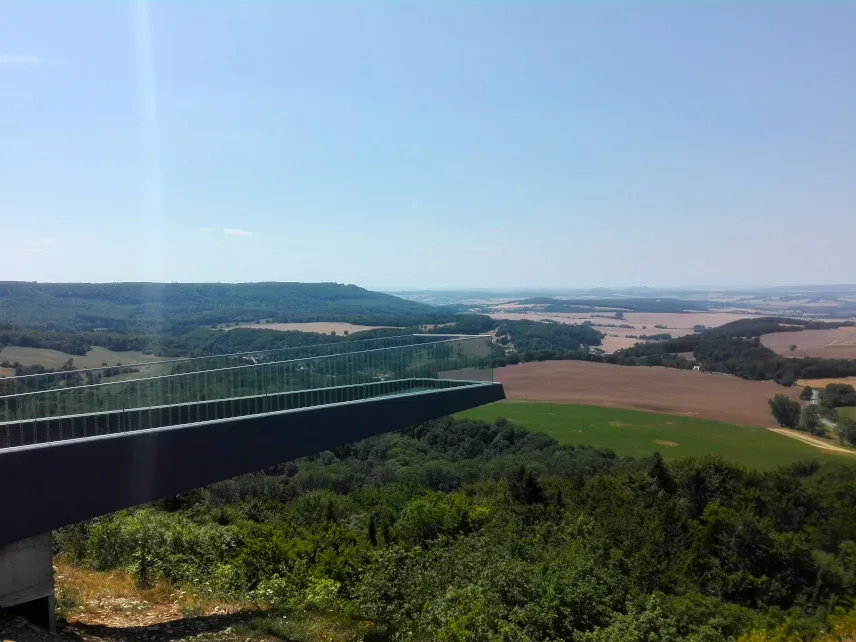 5. Half timbered houses in Osterode am Harz, Germany
A list of half-timbered towns in Germany wouldn't be complete without mentioning the Harz mountains. And the city of Osterode is a true gem in this area. In this city, which was first mentioned in 1152, you'll find churches and towers next to townhouses and historical half-timbered buildings. Osterode used to be the residence city of the dukes of Braunschweig. In medieval times it was an important corn trading post for the Harz mountains.
Its location in the Sösevalley and next to the Söse reservoir make it a great summer getaway. You can hike to your heart's content in this area. But Osterode is also worth a visit in winter. The Christmas market is just charming! Additionally, it's a perfect gateway to the Harz mountains, where you can downhill and cross country ski, go sledging, ice skate, or simply enjoy a walk through the snow.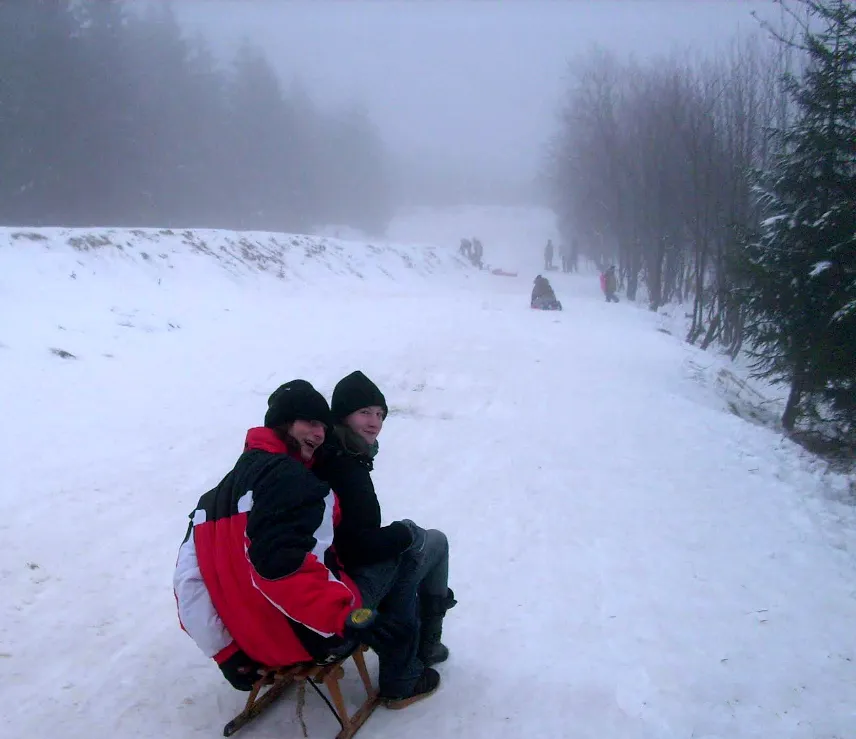 Disclaimer: This post is not sponsored.