Of course, the capital Vilnius belongs on every Lithuania itinerary as well as Baltics itinerary. While Klaipeda shows its German heritage and Kaunas boasts its unique modernist architecture, Vilnius shines with baroque charm.
Yes, Vilnius old town is the most charming part of Lithuania's capital but we strongly suggest that you venture out of the touristy historic areas (and even further than Užupis!) to see the modern side of Vilnius and the real life of its inhabitants.
In contrast to most content you find online, Vilnius is more than the old town!
10 Things to See in Vilnius besides Vilnius old town
nipiskes Skyscrapers
1. S
A Vilnius must see are the skyscrapers of Šnipiškės. Šnipiškės is also known as New City Centre. Located on the north bank of the river Neris, it became the site of a modern business district with many skyscrapers. The seat of the Vilnius City Government, the National Gallery and the Žalgirio Hospital are located in this district.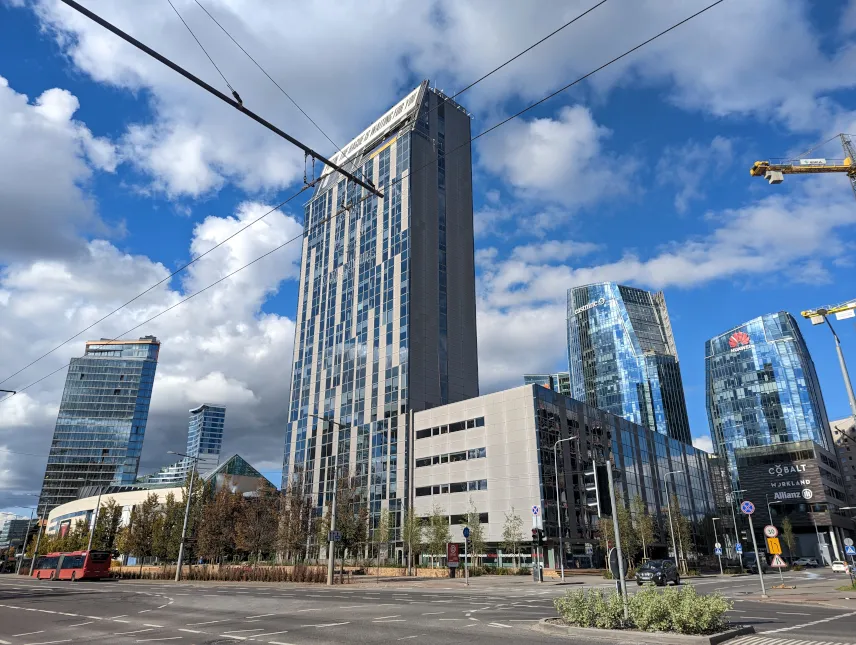 nipiskes Old Wooden Houses
2. S
Amongst the skyscrapers of Šnipiškės, you can find old wooden houses without paved roads and many of them without running water. Make sure to be respectful when you walk around this area as it's where people actually live.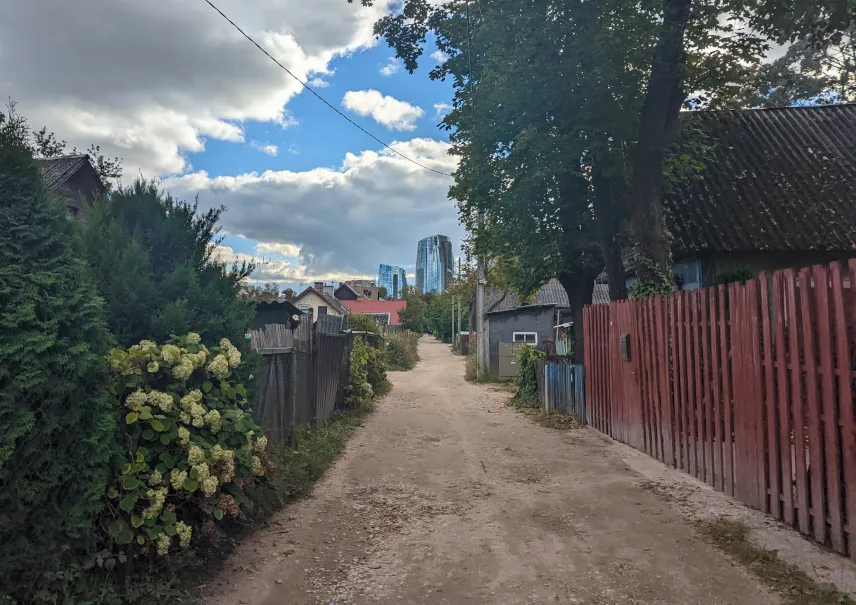 3. Palace of Concerts and Sports
There is loads of old Soviet architecture, with the Palace of Concerts and Sports probably being the most notable. Other examples are
National Opera & Ballet theatre
Vilnius Palace of Weddings
Parliament of the Republic of Lithuania.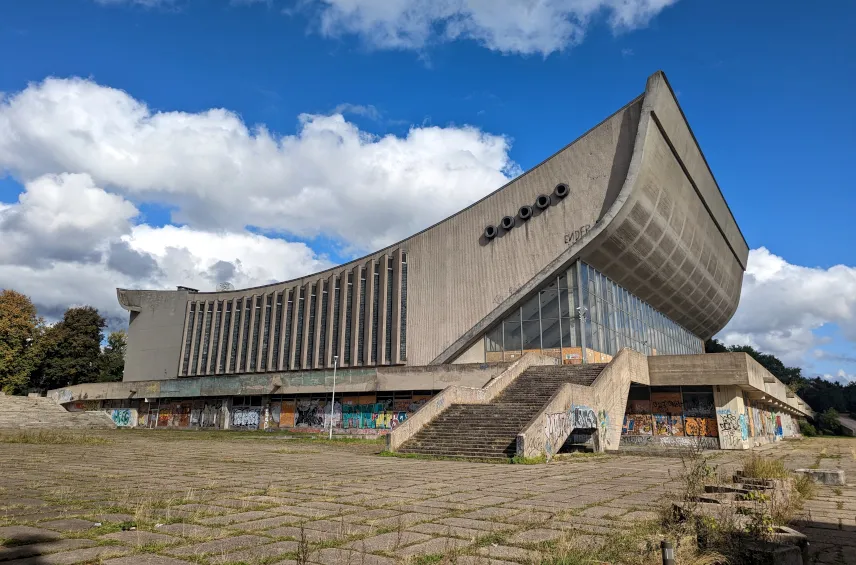 4. Swedbank Tower
Enjoy the view from the Swedbank tower across River Neris - it's completely free! Many seatings invite to you take a rest.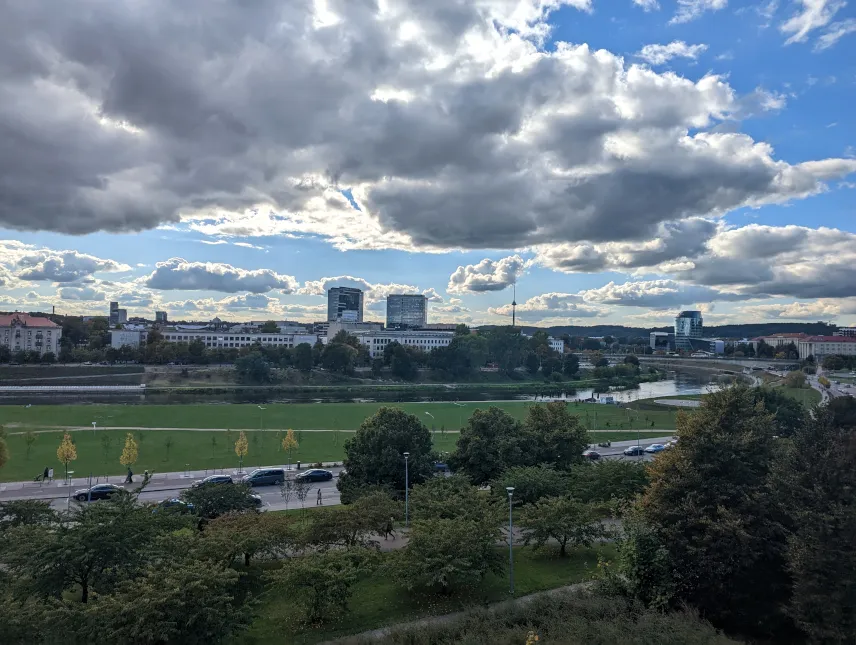 5. Neris Riverside Walk
There is a beautiful riverside walk along the Neris river. White bridge is a beautiful pedestrian bridge crossing from Vilnius old town to Vilnius new town.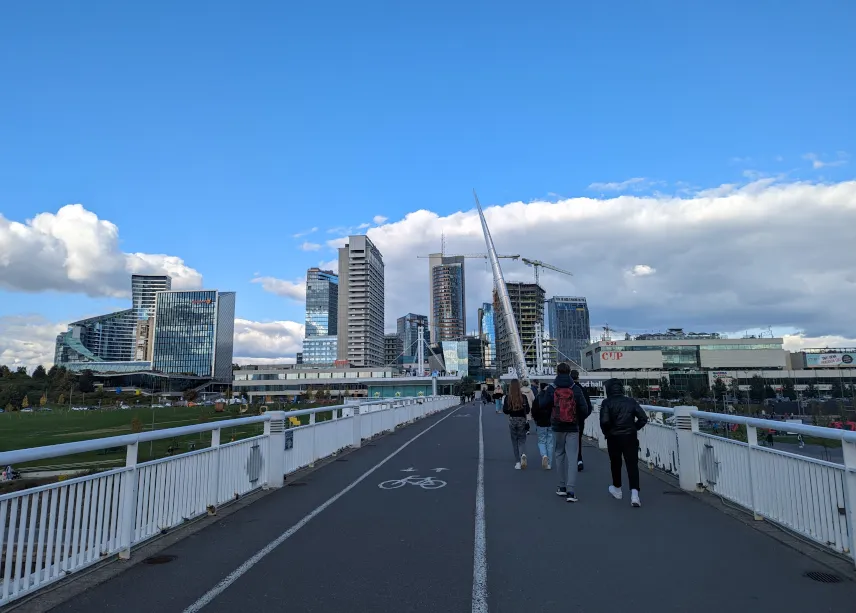 6. Vilnius TV Tower
A bit further away from Vilnius old town, the TV Tower offers the best view over the area. With 326 m (1,071 ft), it is the tallest structure in Lithuania. It belongs to the SC Lithuanian Radio and Television Centre.
Vingis Park and the Botanical Garden
7.
On the opposite side of the Neris River, Vingis Park and the Botanical Garden invite you to take a stroll. It's the largest park in Vilnius.
8. Street Art
Look for street art. Užupis might be the street art in Vilnius must see but there is a lot of amazing art across the Neris River. The beautiful mural on the picture can be found right opposite of the Palace of Concerts and Sports.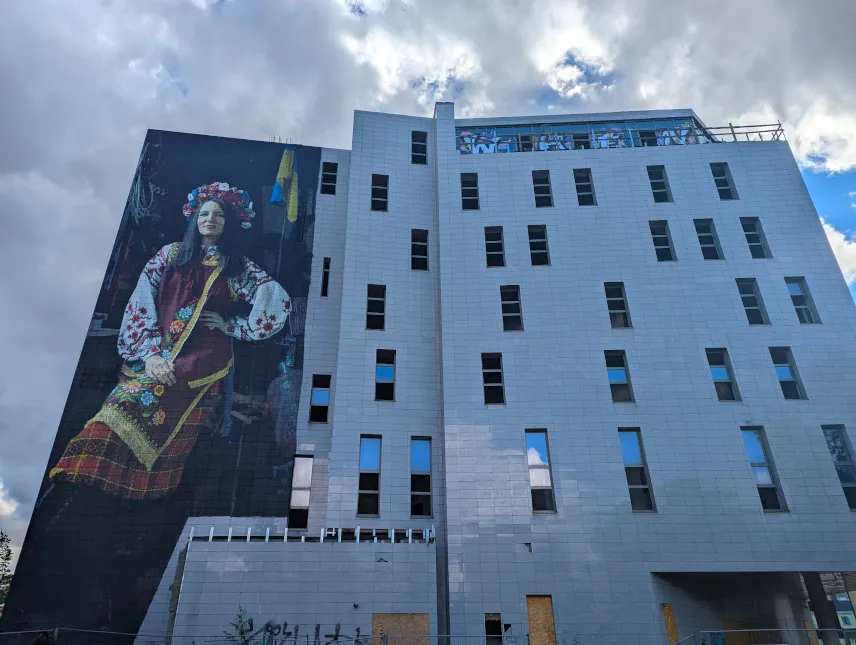 Lukiškės Prison
9.
Lukiškės Prison is a must for Stranger Things fans. You can book guided tours in this old prison which is a cultural space as well as a filming location for shows like Stranger Things nowadays.
KGB Museum
10
The KGB Museum or Museum of Occupations and Freedom Fights is dedicated to showing artifacts and records from the 50-year period of Soviet occupation of Lithuania.