We have spend 4 weeks in the three Baltic countries Lithuania, Latvia, and Estonia to compile a short but sweet 2 week Baltics itinerary for you - including realistic and up to date public transport options.
Travel the Baltics in two weeks by public transport. What to see in Lithuania, Latvia, and Estonia beyond the capitals.
Best Baltic country to visit
We loved our trip to the Baltics and 100% recommend you visit all three countries if you have the time (and more than the three capitals). Here's what you can roughly expect from each country.
| | | | |
| --- | --- | --- | --- |
| | Lithuania | Latvia | Estonia |
| Budget (per person and day) | ~40€* | ~50€ | ~50€ |
| Best Food | Cepelinai | Grey Peas with Lard | Kohuke |
| Public Transport | 🙂 | 🙂 | 🙁 |
| Internet / WiFi | 🙂 | 🙂 | 🙂 |
| Best capital | Vilnius for Baroque | Riga for Art Nouveau | Tallinn for Medieval vibes |
| Best castle | Trakai | Turaida | Kuressaare |
| Best beach | Curonian Spit | Jurmala | ? |
| Best street Art | Kaunas | ? | Tartu |
*We ate out much more often in Lithuania than we did in Latvia or Estonia.
Travelling the Baltics by Public Transport
Lithuania public transport
Buses in Lithuania are cost-efficient and run frequently. It's easy to go on day trips with local buses. Trains are a great alternative to buses although the network is not as extensive as the bus network.
Latvia public transport
Trains are the best option for day trips from Riga. They run frequently, reliably, and cheaply. You rarely pay more than 2€ for your ride.
Estonia public transport
To be honest the least suitable public transport network in the three countries for tourist purposes. Local buses for day trips run extremely seldom, long-distance buses proved to be very reliable though.
The train is a great alternative to travel in between Tallinn and Tartu.
Travel between Baltic states
We did our first border crossing from Klaipeda to Riga with Ollex and our second border crossing from Riga to Tartu with LUX Express. Both worked perfectly and can be 100% recommended. We needed to provide a passport or ID for booking but were not checked at the borders as the three countries are EU members.
14 days Baltics itinerary
Lithuania itinerary
For more in-depth information check out our detailed Backpacking Lithuania by public transport guide.
3 days in Vilnius
Vilnius is the charming baroque capital of Lithuania and should not be missed.
Day 1 for the city centre and old town
Day 2 for a day trip to Trakai
Day 3 for the modern part of town and the way to Kaunas
We wrote a short travel guide about Vilnius besides the old town.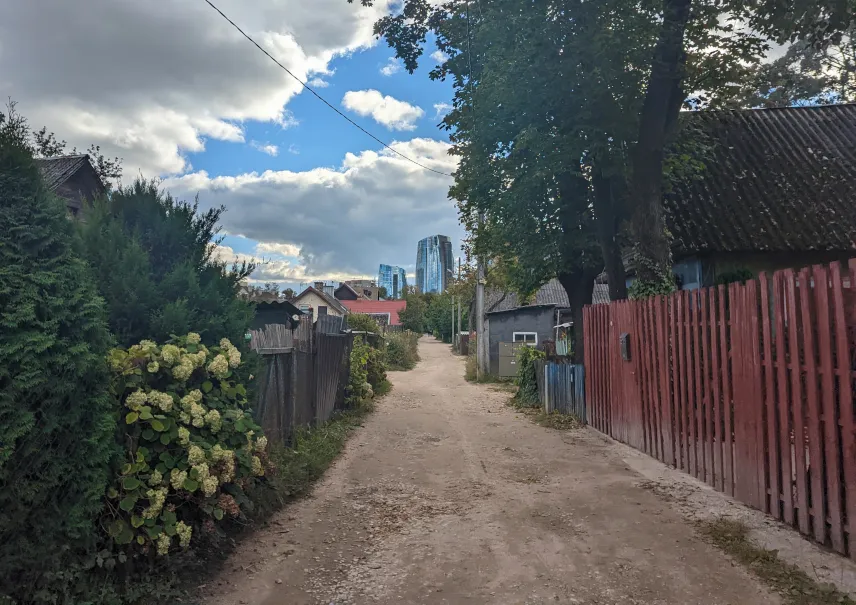 1 day in Kaunas
Kaunas is the Lithuanian hub for Soviet architecture. Make sure to check out the Kaunas Modernism buildings around town.
Day 4 to explore Kaunas
Here are 33 amazing things to do in Kaunas.
How to get from Vilnius to Kaunas by public transport
A bus ticket costs around 9€. Buses run at least every 30 minutes during the day so you don't really have to plan ahead. The ride takes under 2 hours.
At around 7€, the train is even cheaper. It runs around every hour, takes under 2 hours, and is super comfortable.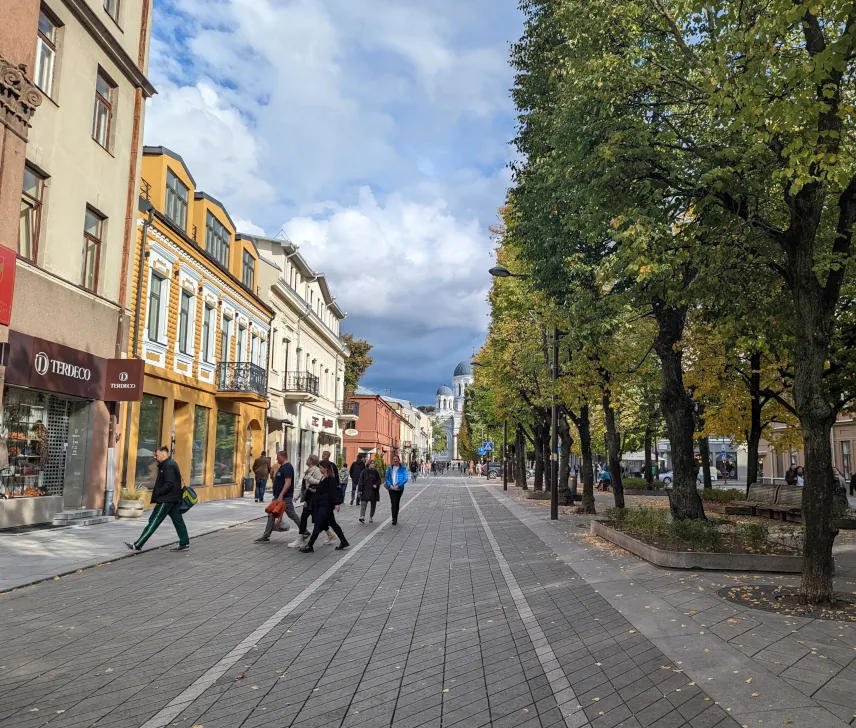 2 days in Klaipeda
To see German architecture and visit the Curonian Spit.
Day 5 to make your way to Klaipeda and explore the small city centre
Day 6 for a day trip to the Curonian Spit
How to get from Kaunas to Klaipeda by public transport
No trains are running from Kaunas to Klaipeda so the bus is your best option. Buses run approximately once per hour during the day and cost around 20€.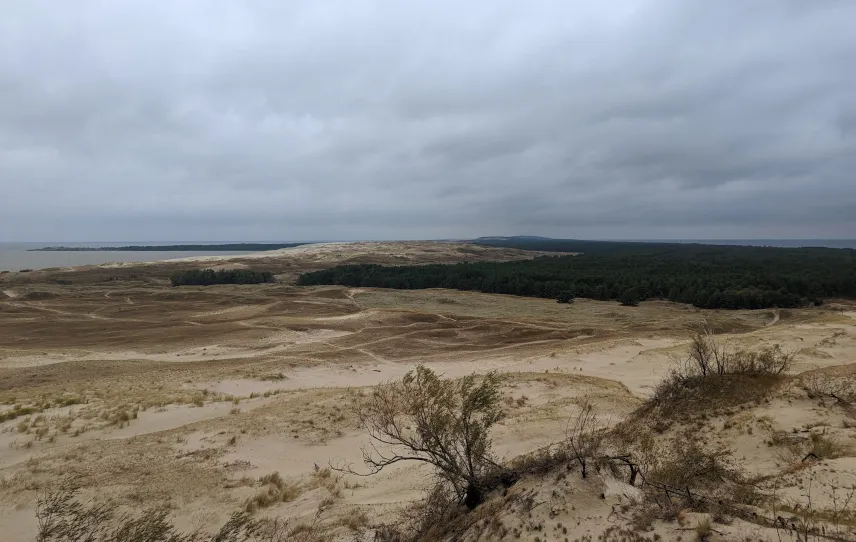 Latvia itinerary
For more in-depth information check out our detailed Riga city break guide.
A note on Liepaja
We decided to skip Liepaja as there are no direct buses from Klaipeda to Liepaja anymore. Instead of hitting the beach in Liepaja, we decided to visit Jurmala.
How to get from Klaipeda to Liepaja by public transport
Before the pandemic, you could take a direct bus from Klaipeda, Lithuania to Liepaja, Latvia. Nowadays you have to take a bus from Klaipeda to Palanga where a bus leaves several times per week towards Liepaja (currently it's Monday, Wednesday, Saturday, and Sunday, not daily!).
4 days in Riga
Riga is the Art Nouveau capital of Europe!
Day 7 to make your way to Riga and explore the historic centre
Day 8 to explore the modern centre of Riga and the Art Nouveau architecture
Day 9 for a day trip to Sigulda
Day 10 for a day trip to Jurmala and Kemeri Bog (you might even want to spend the night).
How to get from Klaipeda to Riga by public transport
Currently, there are 8 daily buses from Klaipeda to Riga between 0:05 a.m. and 6 p.m. We bought our ticket at the bus station. The ride was comfortable and we had WiFi.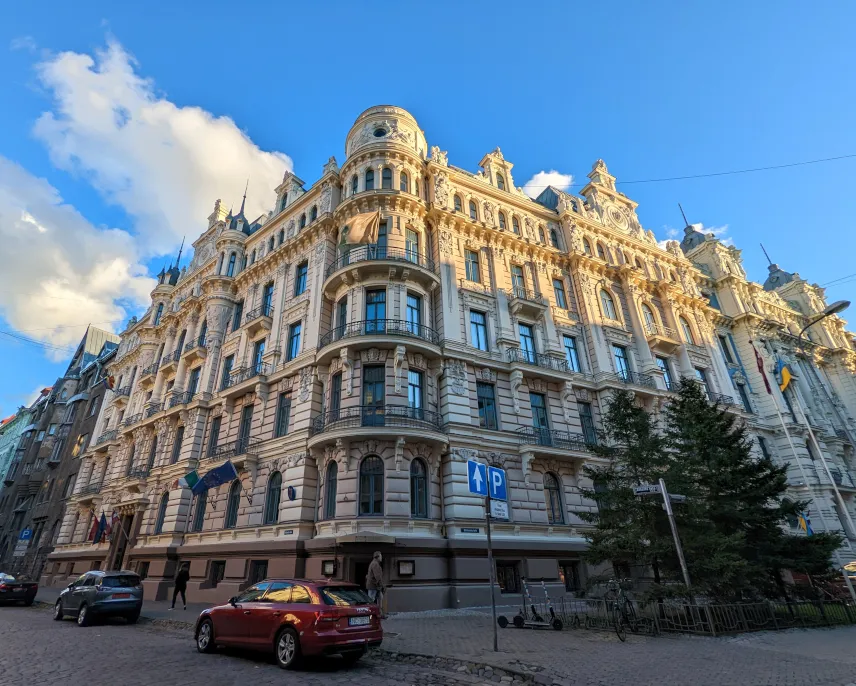 Estonia itinerary
For more in-depth information check out our detailed Backpacking Estonia by public transport guide.
2 days in Tartu
Tartu is a young and hip university town with loads of street art which should not be missed.
Day 11 to make your way to Tartu and start exploring.
Day 12 to explore Tartu and all the amazing street art.
How to get from Riga to Tartu by public transport
Two daily direct buses leave from Riga, Latvia, to Tartu, Estonia. One Lux Express bus leaves at 9 a.m. and the other at 6:45 p.m. strongly deciding about the amount of time you have to explore Tartu.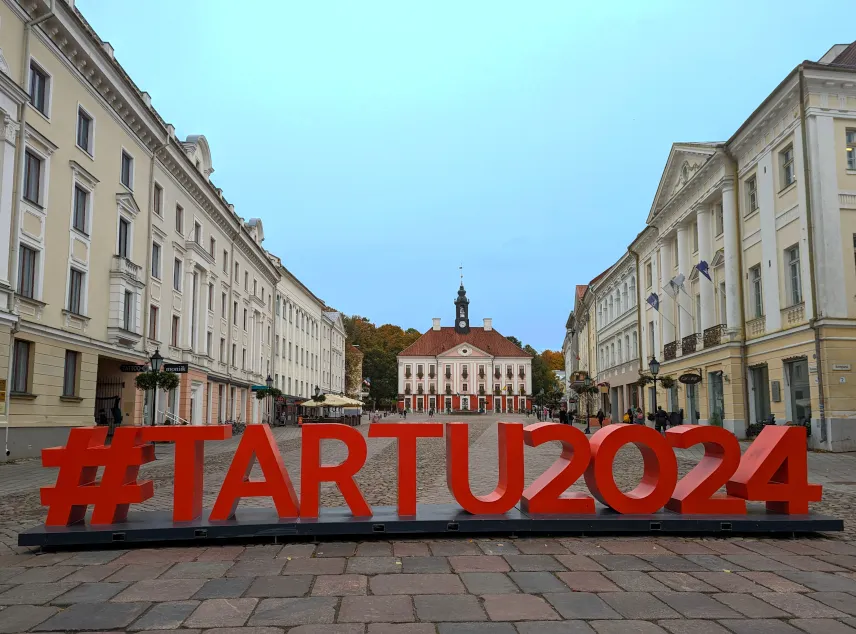 A note on Saaremaa
We decided not to include Saaremaa in our two weeks Baltics itinerary. Compared to other destinations, it takes a long time to get there and it's not easy to get around the island itself by public transport. The beach in Kuressaare is super small compared to the Lithuanian and Latvian beaches we have visited and the hiking opportunities were slim.
How to get from Tartu to Saaremaa by public transport
There is one daily bus from Tartu to Saaremaa at stupid o'clock (we bought our ticket here). It's a direct bus hopping on the ferry with you and takes around 6 hours.
2 days in Tallinn
Tallinn is an amazing capital with loads of history and a vibrant modern side. As it's tough to do day trips by public transport, two days are sufficient to explore Estonia's capital city.
Day 13 to explore the historic centre
Day 14 to explore the modern side of Tallinn and visit some museums
How to get from Tartu to Tallinn by public transport
Lux Express buses leave hourly from Tartu to Tallinn.
You can also take the train which we have admittedly not tried ourselves.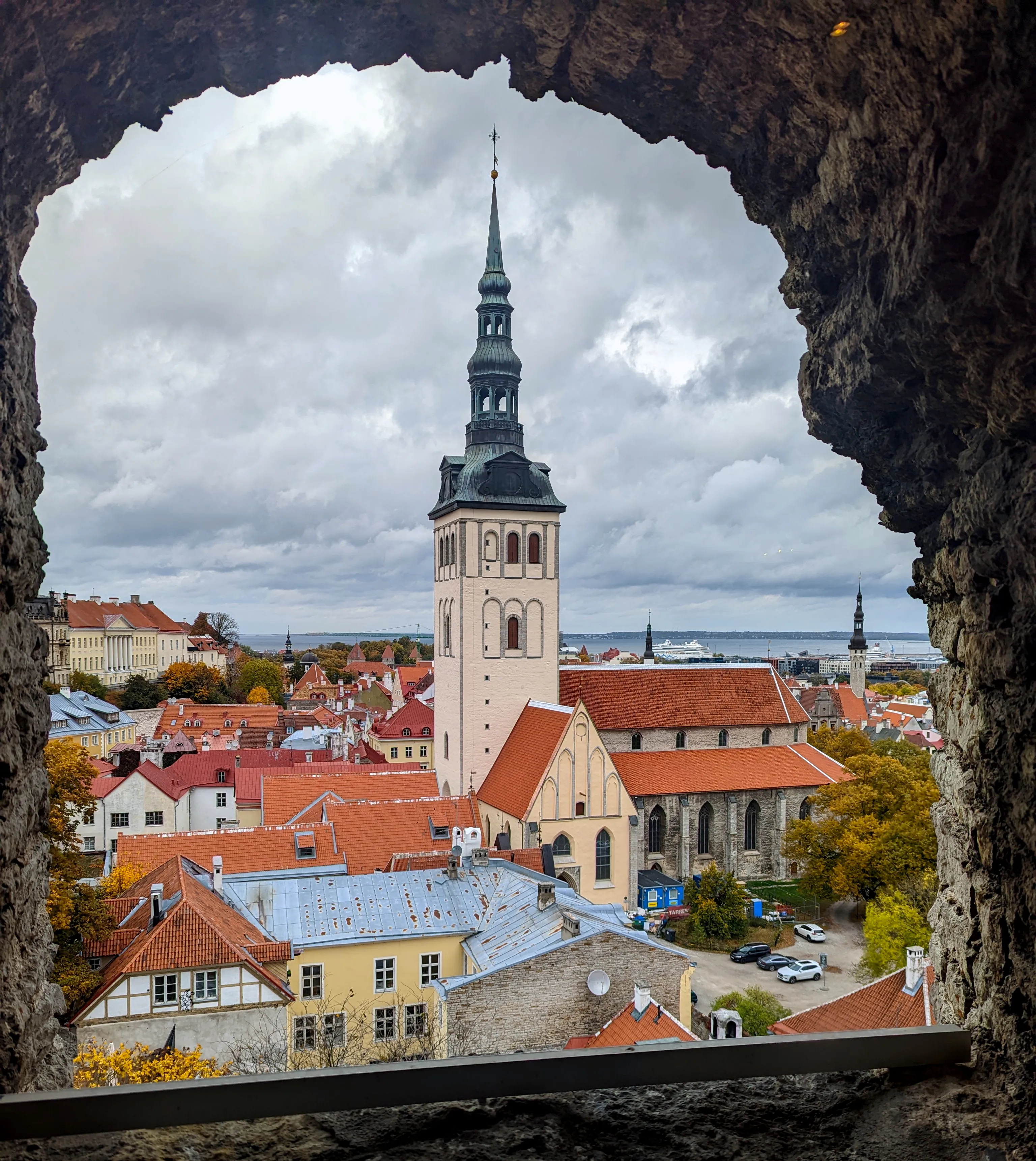 What's next? Helsinki, Finland!
Helsinki is the logical next destination on your Baltics itinerary!