We love coffee! A Boquete coffee tour is the best way to learn about this Panamanian staple drink right where it originates. Here are our 4 favourite Coffee Tours Boquete:
Boquete Coffee Tour
1. Small Group Coffee Tour
⭐ Rating: 5.0 / 5 (169 reviews)
Why choose this tour? The Small Group Coffee Tour is a hands-on way to learn everything that goes into the perfect cup of coffee, from growing to harvesting to roasting the beans.
Learn and experience how to grow, harvest, process and roast coffee:
Pick coffee.
Process coffee.
Learn how to dry coffee.
Mill coffee.
Roast coffee.
Prepare coffee in a variety of ways.
Drink coffee!
Including:
Coffee and/or tea
Small group (limited to 8)
Really enjoyed this tour. Lots of information, surprise tastings. Able to experience every step of the process. Kids enjoyed it too especially roasting their own beans.
2. Specialty Coffee 101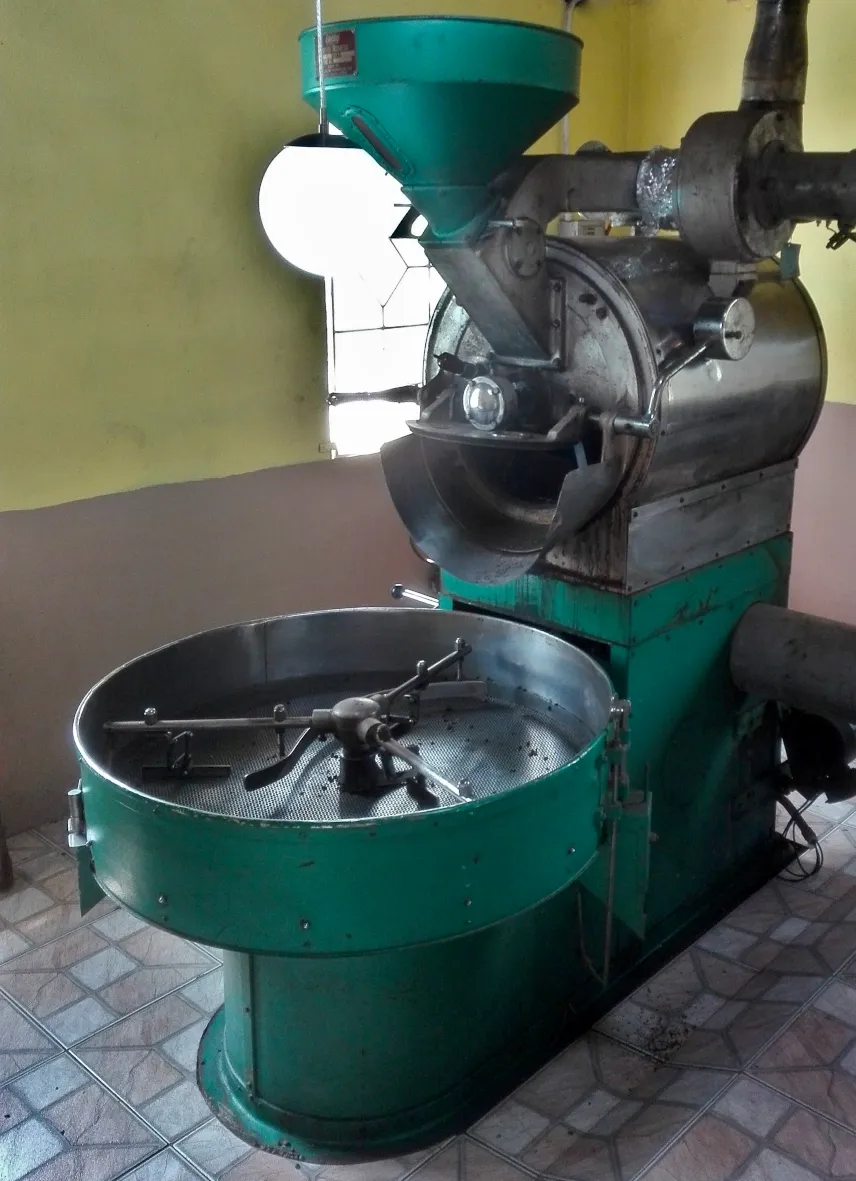 ⭐ Rating: 5.0 / 5 (7 reviews)
Why choose this tour? The Specialty Coffee 101 is a great all-inclusive coffee tour from your convenient hotel pick-up over a short hike through a coffee plantation to a coffee tasting.
Start the tour with a short hike through Boquete's Finca Elida. The owner of the farm is the president of the SCAP (Specialty Coffee Association of Panama). Your guide will teach you about the origins, history, varieties and structure of the coffee fruit.
At the processing station, you'll witness the journey from coffee harvest to drying. Observe the equipment and the workers in action, showcasing the effort required to create the perfect cup of coffee.
Enjoy a professional coffee tasting session in the cupping room. Learn about the proper instruments and techniques for brewing coffee.
Including:
Driver/guide.
Hotel pickup and drop-off (selected hotels only).
Coffee and/or tea.
Bottled water.
Local taxes.
Best Coffee Tour in Boquete

We had a wonderful time with our guide Arturo who is knowledgeable, professional and fun. Learning the intricacies of coffee production and "cupping" was really an eye-opener, and we highly recommend this tour and Arturo as an expert in all things coffee!
3. Guided Market Tour with Sensory Coffee Tasting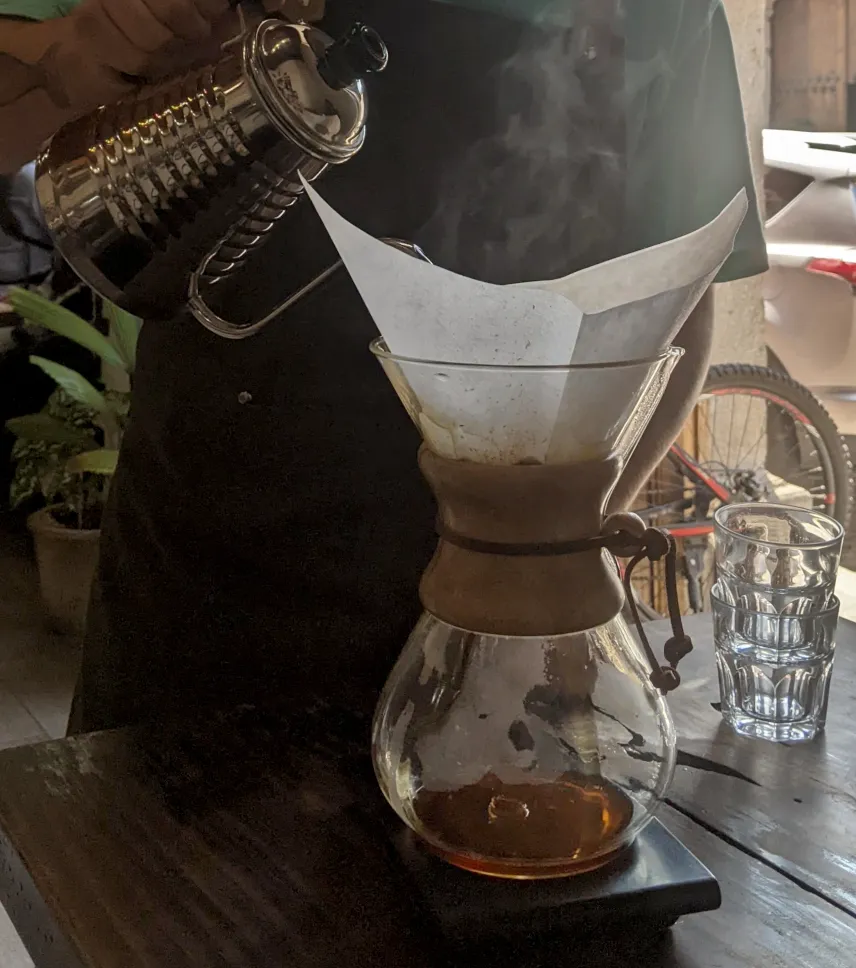 ⭐ Rating: 5.0 / 5 (13 reviews)
Why choose this tour? The guided Guided Market Tour with Sensory Coffee Tasting is perfect for foodies and coffee lovers.
Start with a guided tour of the Boquete Municipal Market. Learn about local and seasonal fruits and vegetables.
End with a sensory tasting of 3 coffees. Learn about different ways of filtering coffee and discover which method brings out the aromas and flavours best.
Including:
Learning about Panamanian Coffee

The coffee experience. Luis was extra knowledgeable about the cultivation and processing of Panamanian Coffee. The coffee tasting was amazing! I bought some to take home!
4. Sampling the Local Flavors of Boquete – E-Bike Tour

⭐ Rating: 5.0 / 5 (15 reviews)
Why choose this tour? While the Sampling The Local Flavors of Boquete - E-Bike Tour is not strictly a coffee tour, you just cannot sample the flavours of Boquete without sampling coffee. This tour is the perfect combination of being active, sightseeing, a food tour, and a coffee tasting.
Ride past many of Boquete's sights while learning more about the culture through its cuisine.
Boquete Pedestrian Park to try picnic table-style local Panamanian tamales.
Boquete's public farmers market where you can try locally farmed fruit like avocado, passion fruit, dragon fruit, and other seasonal samples.
Los Ladrillos Basalt rock formation.
Enjoy some Latin-style lasagna at the scenic San Ramón Waterfall.
Visit the abandoned ruins of Pepe's haunted castle.
Enjoy a delicious strawberry smoothie at El Poder De Las Frutas which specialise in fresh fruit sundaes with various toppings.
Try some of the handmade chocolates made with locally sourced cacao along with a coffee sampling: A 3-cup flight of coffee from a local coffee farm.
The last stop is Boquete Brewing Company where you can enjoy a well-deserved craft beer from one of the local craft breweries in Panama.
Including:
Use of our E-Bikes.
Guide.
Helmet.
Coffee and/or tea.
Alcoholic beverages.
Snacks.
All fees and taxes.
Laura was a really nice, knowledgeable and personable tour guide, who led us from the entrance sign of Boquete all the way through (mainly) picturesque back roads to a waterfall, coffee plantation, and other sites all the while sampling the local snacks & drinks. Nice e-bike that offered good exercise but didn't wear us out.
This post contains affiliate links. If you use these links to buy something we may earn a commission. You would help us a lot if you do so. Thanks.