If you are online these days, chances are high that you've heard about ChatGPT and the controversy around it - and that you've already used it.
In this blog post we answer the question: Can ChatGPT help you with travel planning?
Let's say you have three weeks in Vietnam and hence are looking for a 3 week Vietnam itinerary. Let's use ChatGPT to create the said itinerary and see how it's doing.
What is ChatGPT?
ChatGPT is an artificial-intelligence chatbot developed by OpenAI. The AI was trained on the GPT Language Model. A language model is a probability distribution over sequences of words.
That last sentence is the key to understanding what ChatGPT actually does. It generates text, word by word, based on the probability of what might be the next correct word in a sentence. Let's imagine we have the following stub of a sentence: "The weather today is". ChatGPT might now determine that there is a 98% chance that the next word in the sentence is 'beautiful'. The word with the highest probability wins and we repeat the procedure with the next word.
In simpler words: the AI basically takes an educated guess on what sounds like the correct answer to a question. As you will see, it does not necessarily mean that what it comes up with is factual correct.
ChatGPT's 3 weeks Vietnam itinerary
Here are our specifications:
Additionally, we asked for budget accommodations.
And here's ChatGPT's 3 weeks in Vietnam itinerary:
Week 1: Hanoi, Halong Bay, and Phong Nha-Ke Bang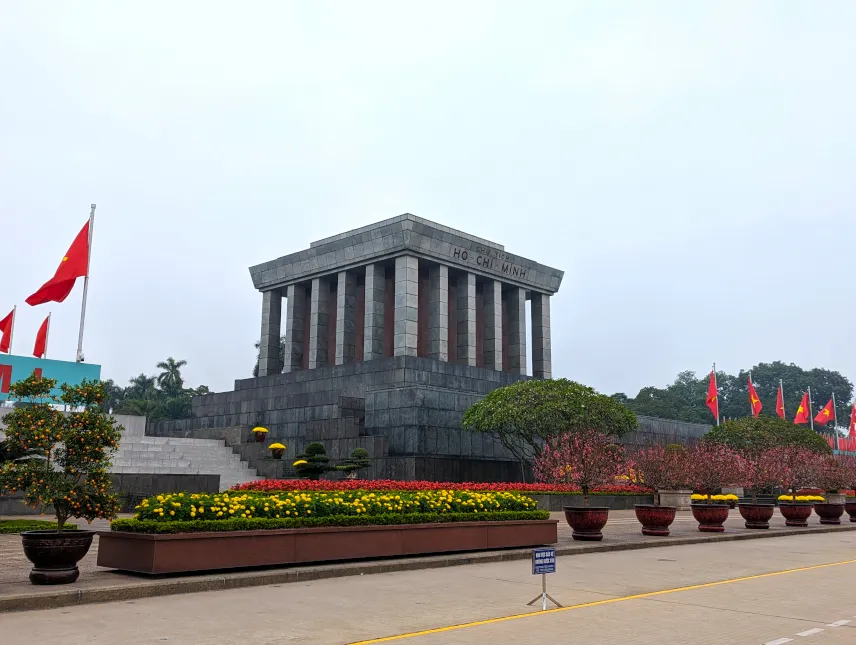 Week 2: Hue, Hoi An, and Nha Trang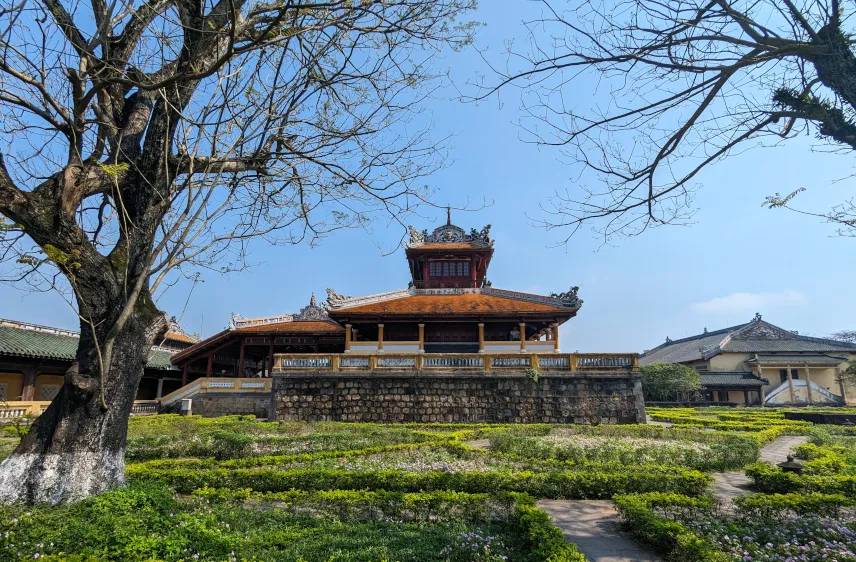 Week 3: Dalat and Ho Chi Minh City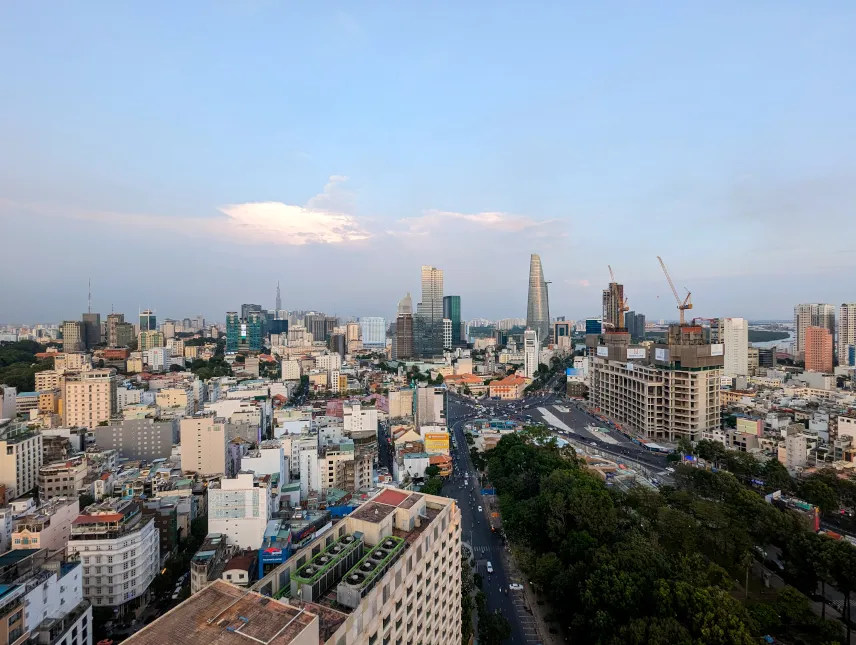 Breakdown: Can you use ChatGPT's Vietnam 3 week itinerary?
Let's break it down:
Week 1: Hanoi, Halong Bay, and Phong Nha-Ke Bang
So far so good.
Here is where the Vietnam itinerary starts to get vague. According to the Hostel recommendations and the suggestion to take the train, ChatGPT suggests you go to Ha Long. Which makes complete sense for an AI considering the name. We have not been there ourselves and have not met anybody who went but according to Wikivoyage "Halong city is primarily a transit point" so we would not recommend going there although you can apparently book yourself on a cruise from there.
All three of the mentioned accommodations do not exist anymore.
Instead of Ha Long, the much better base to explore Halong Bay is Cat Ba island. You'll find plenty of tourist infrastructure and cruise opportunities as well as accommodations.
You can take a bus from Hanoi to Cat Ba.
Here's our Cat Ba hotel recommendation:
Going to Phong Nha and exploring the caves is a great suggestion.
The problem is the way, though. We could not find any convenient flights or trains.
Here is what we would do instead:
If you stay on Cat Ba islands as we recommended, you can take a bus to Ninh Binh / Tam Coc.
Take some time (at least one full day!) to explore the amazing landscape (it's called Halong bay on land for a reason).
Afterwards, take the super convenient sleeper bus to Phong Nha. Of course, this will take some more time than ChatGPT suggested.
Like in Ha Long, all three accommodations listed by ChatGPT do not exist anymore. We can recommend Tien's Cozy Homestay instead.
Week 2: Hue, Hoi An, and Nha Trang
How do we get from Phong Nha to Hue? As Chat GPT does not make a suggestion, we do. take a DMZ sightseeing transfer!
Not sure why ChatGPT suggests using a motorbike. You can also go on a bus tour or even cycle around Hue.
And again, only the first our of three accommodations is suitable. The second is closed and the third a 1.5 hours drive out of town…
There are no trains to Hoi An! Take a bus from Hue to Hoi An.
In addition to a cooking class, you can also go on a self-guided food tour in Hoi An.
Visiting the Cham Islands is an interesting suggestion as they are pretty off the beaten path. Apparently, you can regularly get to the Cham Islands by boat.
If you are looking for a beach that is easier to reach, we recommend basing yourself at the Sound Of Silence Coffee Shop.
2/3 accommodations do exist. Well done ChatGPT.
Again, there are no trains from Hoi An. You have to go to Da Nang to catch a train to Nha Trang. The city of Da Nang is nice enough to spend some time by the way - it offers Western comforts as well as a nice beach.
1/3 accommodations exist.
Week 3: Dalat and Ho Chi Minh City
Spending one week of your three weeks in Vietnam in Ho Chi Minh City seems a bit excessive.
To break up the time in Vietnam's capital, go on a multi day tour in the Mekong Delta. Trust us, we took the day trip and it was extremely touristy. If you have the time, spend at least one night in a Vietnamese home stay and get a look into real life and more undisturbed nature.
1/3 recommended accommodations exist.
Conclusion: Can you use ChatGPT's Vietnam 3 week itinerary?
While the itinerary looks great at first glance, there are some considerable weak points. Most of them concern transport options. Currently, the Vietnam itinerary can not be used as is. You have to put in a lot of effort to make sure that all stops and connections make sense. In fact, this uses up so much time that in our opinion, you do not save time compared to regular online and blogpost research.
Additionally, the training data ends with 2021. Especially in a world of post pandemic travel this is ancient history. Many accommodations have not survived the past years so you can absolutely not rely on the ChatGPT recommendations.
What is the better resource for travel planning - travel blogs or ChatGPT?
As of now, we 100% recommend using travel blogs. If you're a travel blogger, don't be scared that you'll lose your income any time soon and if you're a traveller be extremely careful to use the ChatGPT answers unchecked.
ChatGPT is an AI to create text that sounds like a very literate human and does not necessarily give you facts and information!
This post contains affiliate links. If you use these links to buy something we may earn a commission. You would help us a lot if you do so. Thanks. Support us as long as travel blogs still exist 😉