Road trips in Portugal are amazing! We have gone on a road trip to Portugal to show you how you can explore the country on a fast paced Portugal travel itinerary yourself.
In this blogpost, we teach you:
How to plan a trip to Portugal in an efficient way.
Our 1 week Portugal itinerary.
Planning a Trip in Portugal
Is 7 days in Portugal Enough?
Yes, but a Portugal 7 day itinerary requires:
A lot of driving.
Moving most nights.
Efficient planing.
Best Airports for a One Week in Portugal Itinerary
Start your driving tour of Portugal in Porto.
End your driving tour of Portugal in Faro.
This way you save the time circling back. The one way fees for rental cars are super low in Portugal!
Highlights for Your One Week Itinerary Portugal
On a 7 day itinerary Portugal you can see:
Porto
Aveiro
Coimbra
Monsanto
Tomar
Lisbon
The West Coast of Portugal
Algarve
and more.
Portugal Road Trip Map
Northern Portugal Itinerary
Portugal Itinerary 7 Days: Day 1 – Porto
Our itinerary for Portugal starts in the capital of the north, Porto.
1 day is enough to explore the highlights of Porto:
Climb the Clerics Tower and enjoy the view.
Buy a book in the Harry Potter bookstore Livraria Lello.
Find some beautiful Azulejos like in the São Bento Station.
Visit some of the amazing churches like the Cathedral.
Let yourself drift through the cute alleyways of Ribeira.
Make your way over the Ponte Luís I Bridge.
Try port wine in one of the many port wine cellars.
Take a boat tour on the Douro River.
Try a francesinha. This combination of cheese, meat and tomato sauce is the perfect food for pre-drinks, post-drinks or a hangover.
Don't miss a night out in the hip university area.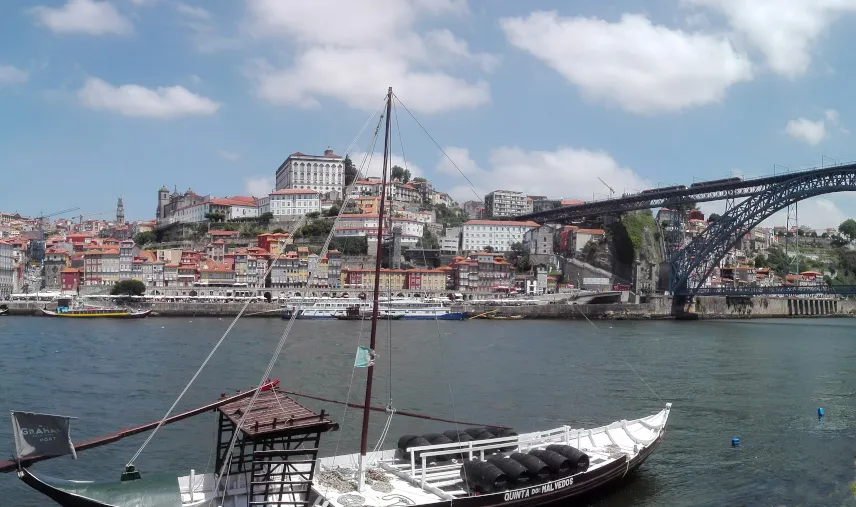 Portugal Itinerary 7 Days: Day 2 – Aveiro, Coimbra, Monsanto
On the first driving day of your north Portugal itinerary, you'll encounter the three beautiful cities Aveiro, Coimbra, and Monsanto.
Aveiro
Aveiro is known as the "Venice of Portugal". Of course, the highlight is cruising the canals on a traditional Moliceiros boat.
Additionally, Aveiro is famous for its Art Nouveau architecture.
Coimbra
Coimbra's claim to fame is the UNESCO Word Heritage university where you can find the baroque Joanine Library.
Coimbra University expanded along Rua Sofia. Don't miss the 12th-century Sé Velha Cathedral, the elegant 16th-century Sub Ripas Palace, and the historical 12th-century Santa Cruz church on the way.
Monsanto
Monsanto is hands down one of the most picturesque places we have ever been. Huge granite boulders are nestled in the cutest little village full of stone buildings you'll ever see. And everything is topped off with a castle, which gives you amazing views all over the area, perhaps even all the way to Spain.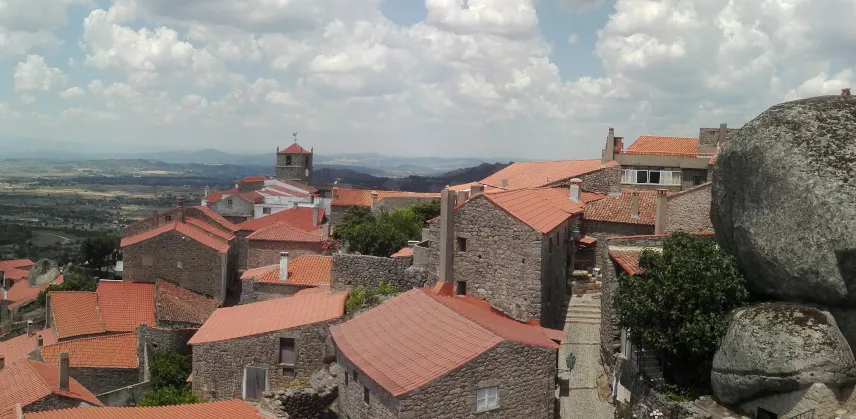 Portugal Itinerary 7 Days: Day 3 – Tomar, Nazare, Obidos, Peniche
On day 3 of your 7 day Portugal itinerary, you'll drive from Monsanto to Peniche.
Tomar
When road tripping Portugal, don't miss Tomar with the famous monastery. The Convento de Cristo was founded in 1162 by Templar knights and is really worth the hype. Do not only check out the inside with the castle, church, and cloisters, also walk along the outside wall for some great views over the Convento, the city of Tomar, and the surrounding area.
Nazare
Nazare is famous for some of the biggest waves in the world. You'll have a chance to see them in winter. In the lighthouse you can learn more about how the big waves are surfed.
Of course, you can always just choose to hit the beach with its its golden sand and crystal-clear waters.
Obidos
Obidos is famous for its medieval city wall on which you can walk around the entire city. The historic city centre is filled with cobblestone streets dotted with white houses.
Of course, there's also a castle.
Peniche
Peniche is a seaside fishing village with stunning beaches with calm waters.
The main reason to come here is the Berlengas Nature Reserve. It is located on the Berlengas Islands which means you need to budget at least four hours for the round trip by boat if you want to visit.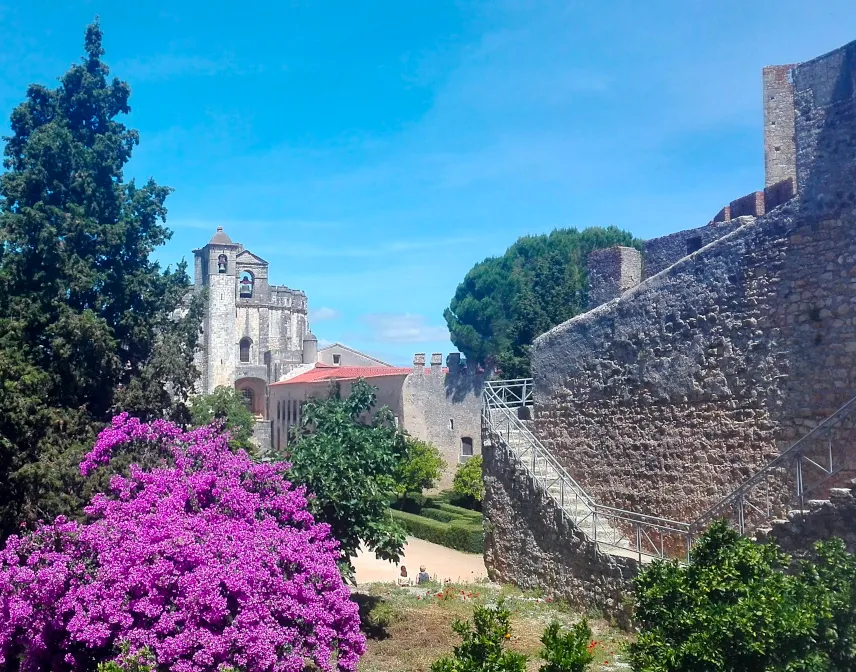 Portugal Itinerary 7 Days: Day 4 – Sintra and Cascais
Today is a rather short driving day from Peniche to Lisbon via Sintra, Cabo da Roca, and Cascais.
Sintra
On your way from Tomar to Lisbon check out Sintra. Don't try to see all sights in one day but you'll get a taste. If you ask us, the Pena Palace is a must-see. Other noteworthy places include the Quinta da Regaleira with its Instagram famous well and the Castle of the Moors. We found the town centre itself to be rather touristy and did not spend too much time exploring.
Cabo da Roca
If you have a lot of stamina or you're not too much into castles, the westernmost point of mainland Europe, the Cabo da Roca, is close.
Cascais
Additionally, Cascais with its hell-mouth or Boca do Inferno is worth a visit. Of course, you can also spend some time relaxing at the beach.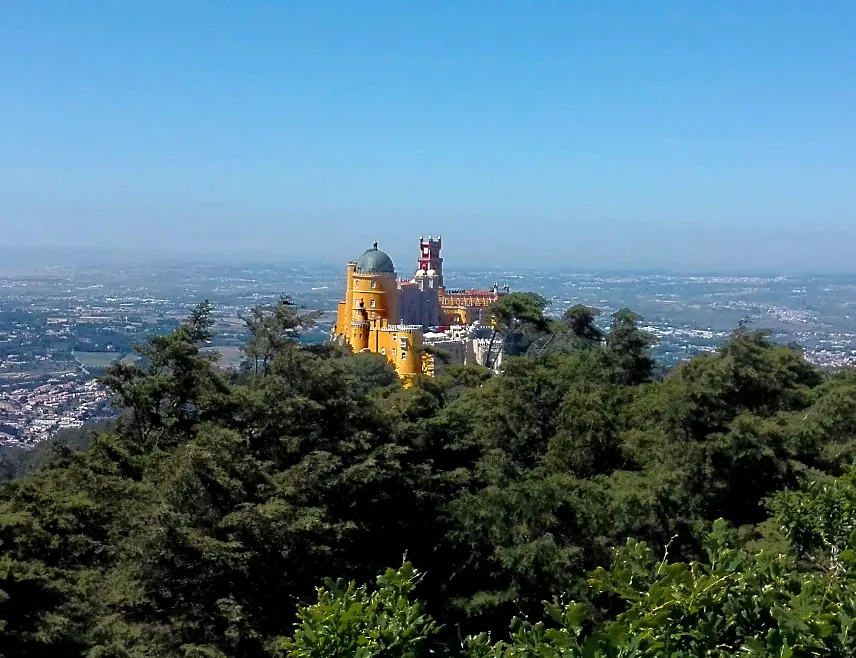 Portugal Itinerary 7 Days: Day 5 – Lisbon
Your car can have a rest day today.
If you want to see the highlights of Lisbon in one day, you have to be efficient:
Start your day by getting an overview of the city from the Castelo de São Jorge.
Get lost in the many alleys of the old town Alfama.
Make your way back to the central square Praça do Comércio.
Wander along the Tejo River and enjoy the lively local atmosphere with loads of street music on the promenade.
Explore Downtown (Baixa).
Take one of the famous elevadores or lifts to get to the Barrio Alto.
Head to street food heaven Time Out Market.
Take the tram to Belem and visit the Belem Tower. While in this area, don't miss the Jerónimos Monastery, one of our unexpected Lisbon favourites. And of course, eat some (or all) Pasteis de Belem at the place they originated from.
In our experience, the perfect end for the day is cocktails at a rooftop bar (we can recommend PARK) – who doesn't love drinks with a view?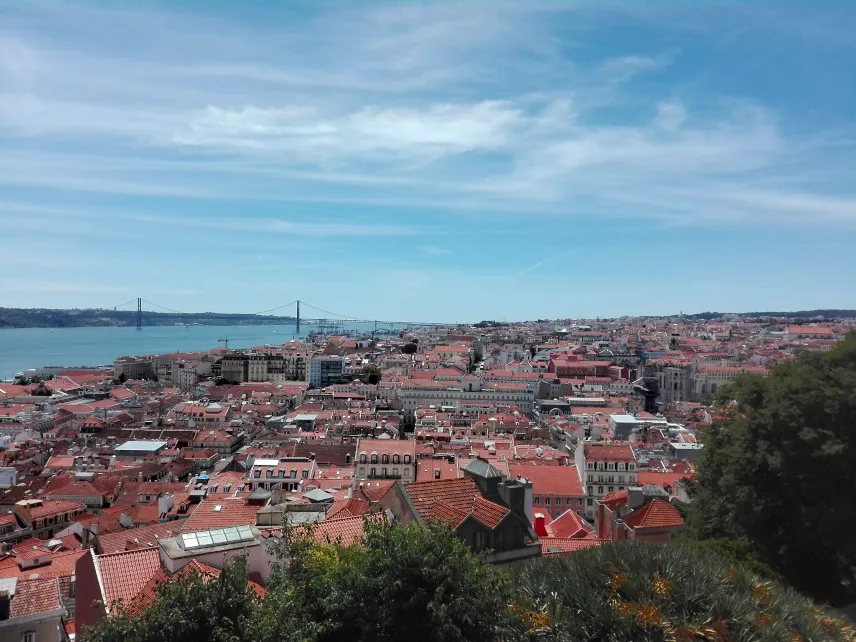 Open blogpost
Southern Portugal Itinerary
Portugal Itinerary 7 Days: Day 6 – Portugal Coast Road Trip Lisbon to Algarve
Start your south Portugal itinerary at all the beaches on the West Coast of Portugal until you reach your final destination, Lagos.
West Coast of Portugal
When you head to the Algarve make sure to drive the coastal road and stop along the way for some of the amazing beaches on the west coast like:
Praia do Cavalo
Praia do Cavaleiro
Praia de Odeceixe-Mar
Cape St. Vincent
Also don't miss Cape St. Vincent, the southwesternmost point of the European mainland. Maybe this is notoriously German but we quite enjoyed eating the Letzte Bratwurst vor Amerika (the last sausage before America).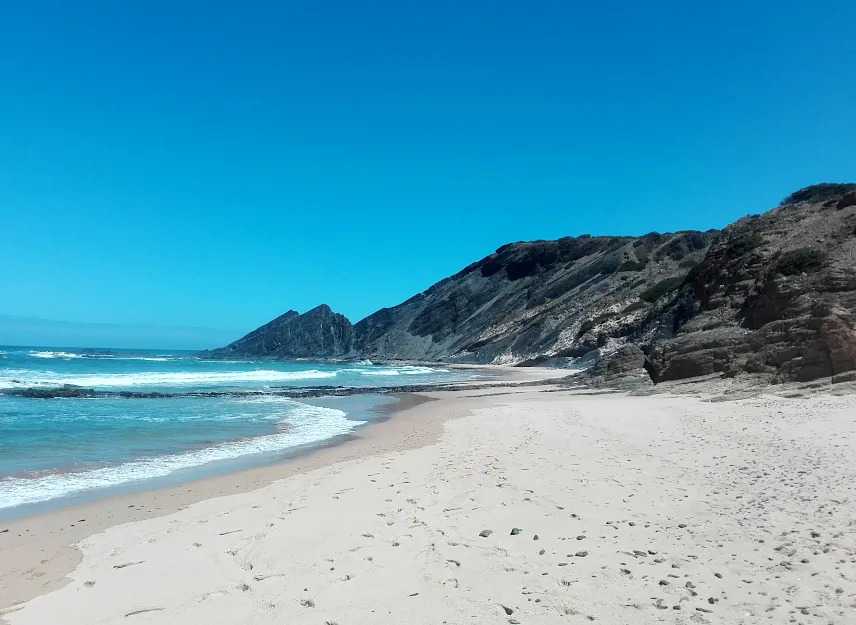 Portugal Itinerary 7 Days: Day 7 – Roadtrip Algarve
Today, you decide your own schedule. Relax on the beach or explore the Algarve.
Lagos
Lagos is a great base to explore the Algarve. You find a cute town centre with loads of restaurants and bars and some amazing beaches. Go on a short hike along the coast to explore some of them or take a boat.
Rocky Algarve
Of the many outstanding beaches of the Algarve, the cave beach of Benagil is our favourite. The nearby Carvalho Beach also has a lot of nooks and crannies to explore.
Sandy Algarve
We advise you to also check out the eastern Algarve coast where the beaches feature less dramatic cliffs but are much flatter and hence more accessible. Taking a boat from Tavira to Santa Luzia was one of our all-time favourite holiday experiences. Santa Luzia is called the octopus capital of Portugal for a reason. Go and try some!
Algarve Hinterland
If you have a limited capacity for beaches, the hinterland of the Algarve with its many cork trees is well worth a visit as well. The small town Monchique with its hot and cold springs is charming and the bone chapel in Alcantarilha is a true hidden gem.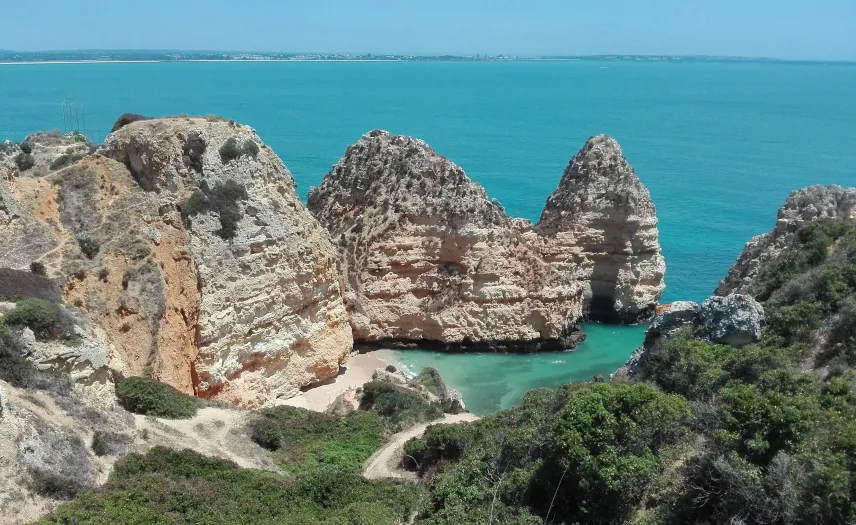 This post contains affiliate links. If you use these links to buy something we may earn a commission. You would help us a lot if you do so. Thanks.