Why should you visit Orange Walk, Belize
Orange Walk Town's nickname is "Sugar City". It's not only a main producer of sugar cane (with the sweet aroma of sugar filling the air on many days), it's also famous for a byproduct of sugar production - rum.
Orange Walk Town is famous for its Mestizo culture - Spanish and Yucatec Maya who fled Mexico during the Caste War.
Orange Walk Town is the main hub for Mennonites in Belize and you can visit Mennonite settlements like Shipyard or Blue Creek.
Orange Walk Town is a convenient first stop in northern Belize after crossing the border from Mexico.
Best things to do in Orange Walk, Belize
1. Lamanai and New River Lagoon
The Lamanai Mayan ruins will be a highlight on your Belize itinerary. Lamanai was once a major city of the Maya civilization. It is famous for its exceptionally long occupation spanning three millennia. Unlike most other Mayan cities, Lamanai was not abandoned at the end of the 10th century AD.
How to get from Orange Walk Town to Lamanai
The archaeological site can best be reached by a wildlife-spotting boat tour. The tour takes you across the New River Lagoon. You'll most likely see crocodiles, turtles, iguanas, monkeys, and many many birds.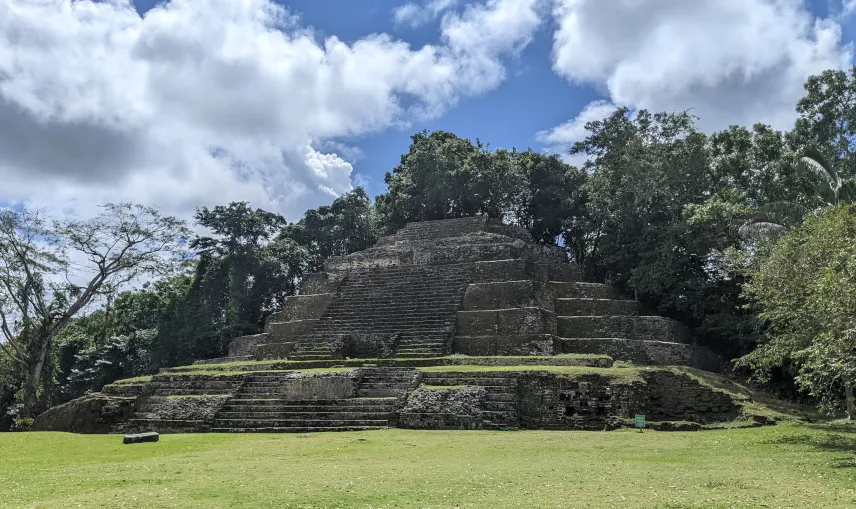 2. Visit a Mennonite community
Mennonites are common throughout Belize. They are originally of German descent and speak Plautdietsch, a Low German dialect. The Mennonites in Shipyard are quite traditional and conservative. You can recognize them by their clothing: The women wear bonnets and long dresses and the men wear denim overalls and hats. They are restrictive concerning the use of motors and electricity so that you see them riding around with a horse and carriage.
How to get from Orange Walk Town to Shipyard
If you want to visit Shipyard, it's best done with a tour. This way you will be more than a mere observer sticking out like a sore thumb. Organizing a tour takes a little preplanning as permission to visit should be asked first.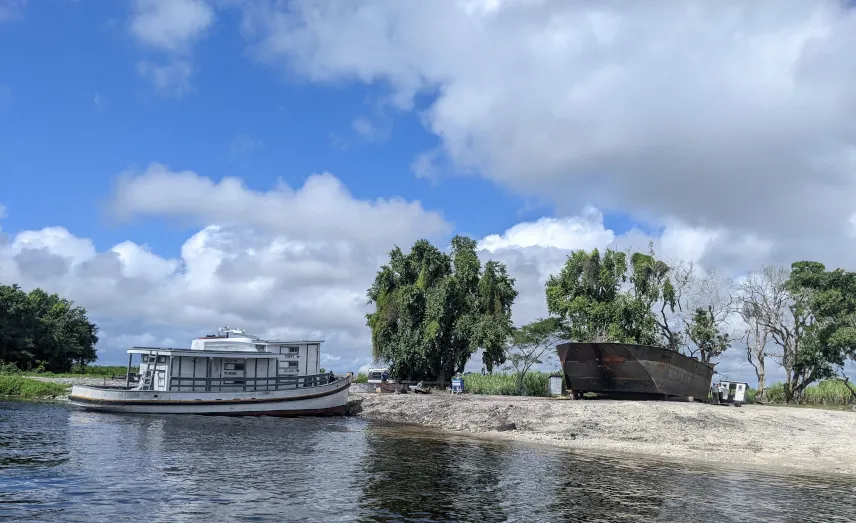 3. Visit Cuello's distillery
Orange Walk Town is the home of Cuello's distillery. And the best? You can visit their grounds free of charge. Just contact them or walk into the town office (above the company liquor store) and ask for a visit to the factory.
Tip: There's also a small Mayan ruin on their premises - make sure not to miss it!
How to get from Orange Walk Town to Cuello's distillery
You can walk or take a bike.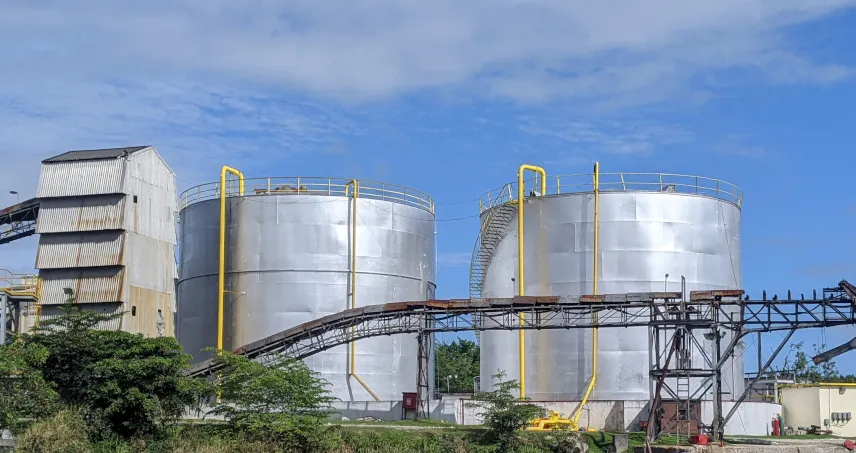 4. Sample the street food
Orange Walk Town is one of the best places in Belize to sample the cheap and delicious street food. It's famous for Mestizo dishes like Escabeche, Ceviche, and Salpicon. It's also the only region in Belize where you can sample Pibil tacos, a traditional meal of the Mayas.
The food court is the best place in town to indulge in your cravings.
Great restaurant options are Camie's Fast Food Saloon and Nahil Mayab.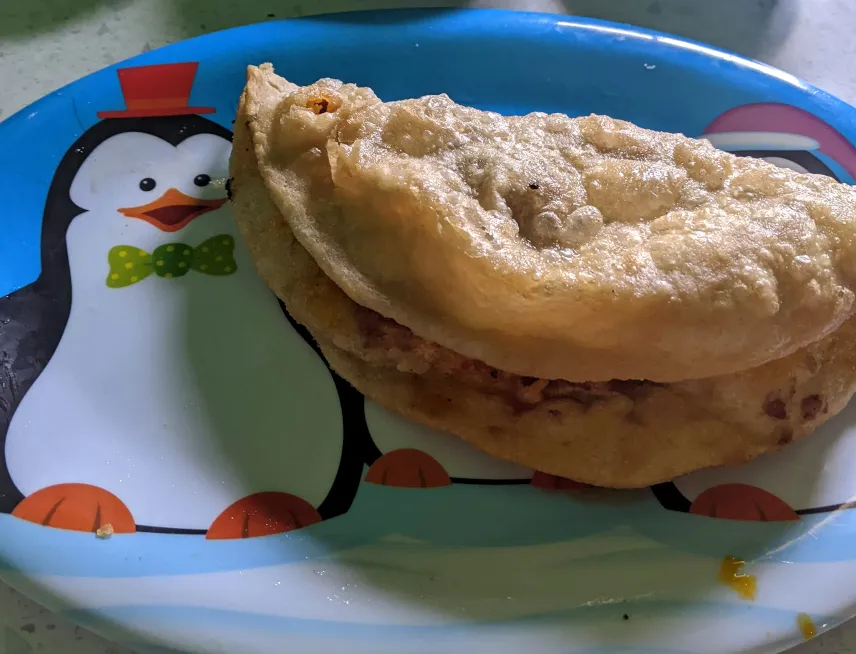 5. Walk around Orange Walk Town
There are several points of interest which you shouldn't miss:
Banquitas House of Culture is a Community Center which hosts a series of exhibitions
La Inmaculada Church - a Spanish colonial church
Queen Elizabeth Park with the town hall
Fun Fact: You used to be able to visit the house, where software millionaire John McAfee managed his harem of underage women and set up a drug lab. Unfortunately, it burned down in a fire.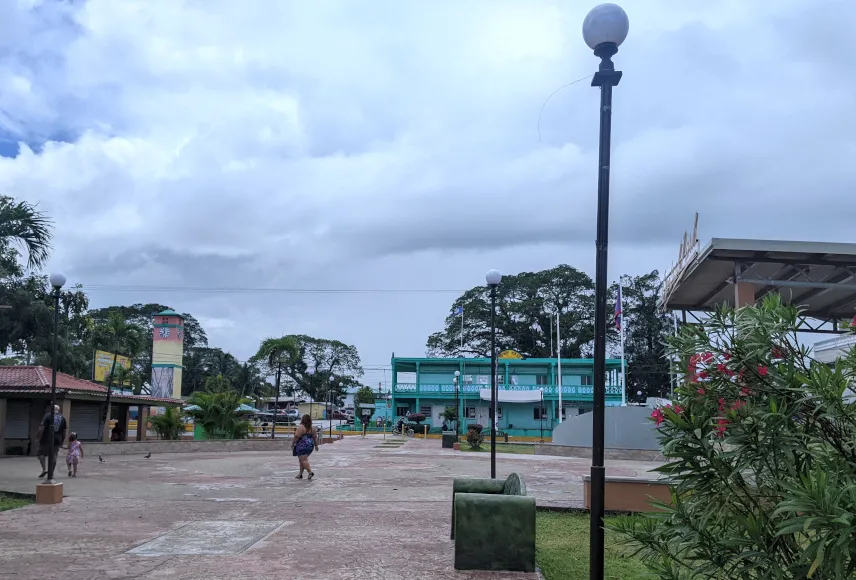 Best other day trips from Orange Walk, Belize
Full disclosure: We have not tried any of these ourselves but wanted to include them for the sake comprehensiveness.
6. Visit other Mayan ruins
Nohmul means "Big Mouth" in Mayan. This city had a population of around 3,000 in the late Classic period. Various structures are spread over a few square kilometres. The facility is mostly overgrown with grass. How to get to Nohmul from Orange Walk Town: Take the bus towards Corozal. Get off at San Jose and follow the signs to Nohmul for the last two kilometres. Due to poor signage, always keep to the right when in doubt.
Altun Ha means "Rockstone Pond" in Mayan. It's one of Belize's most popular tourist attractions. The largest pyramid, the Temple of the Masonry Altars, offers a spectacular view! How to get to Altun Ha from Orange Walk Town: You should be able to take a bus to Sand Hill and another bus to Lucky Strike from where you should be able to walk but this will definitely take a while.
La Milpa is the third largest archaeological reserve in Belize. 85 structures and 24 plazas have been identified. As La Milpa is super remote, you need to book a tour to get there.
7. Go wildlife spotting
If you're into wildlife spotting, you can go on several day trips from Orange Walk Town:
Shipstern Nature Reserve: You can find five cat species, tapirs and over 300 species of birds.
Crooked Tree Wildlife Sanctuary: You can see almost 300 species of birds in their natural habitat of swamps and lagoons.
Rio Bravo Conservation & Management Area: The area of Rio Bravo is a protected rainforest. You can spot jaguars, iguanas, and over 400 species of birds.
Best place to stay in Orange Walk, Belize
Casa Ricky's was one of our favourite accommodations of our half-year Central Americas trip. The owner Ricky is the most hospitable person ever. He can set you up with a local sim card, help you with your laundry, book tours for you, and gives you restaurant recommendations and directions. Additionally, his place is super cosy.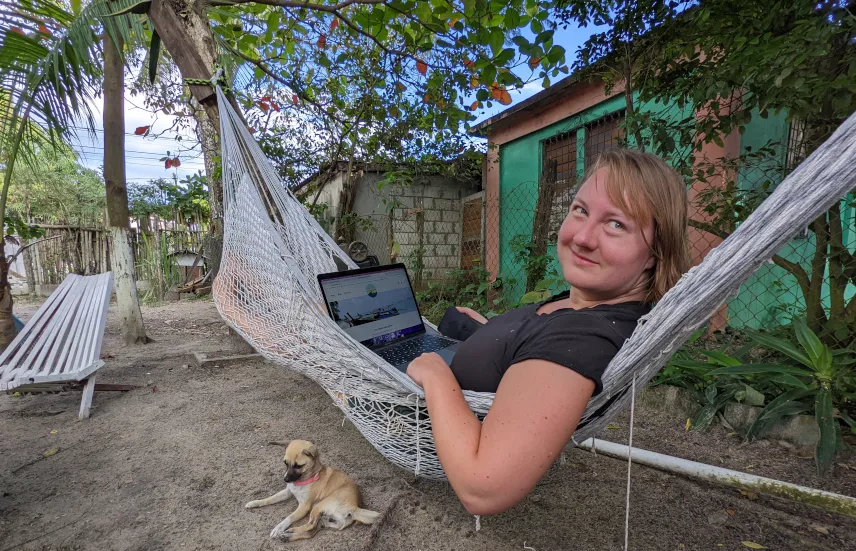 How long should I stay in Orange Walk, Belize
You should stay more than one day just to see Lamanai. Stay at least to days to enjoy the food and the lesser-known sights.
How to get to Orange Walk, Belize, with public transport
How to get from Chetumal, Mexico to Orange Walk, Belize
Orange Walk Town makes for a great first stop in Belize. As we write this blog post, no ADO buses or ferries are crossing from Mexico to Belize.
You can easily cross the border between Chetumal and Corozal though. Chicken buses run at least every hour between Corozal and Orange Walk Town. They take around an hour and should cost around 4$.
How to get from Belize City to Orange Walk, Belize
Chicken buses to and from Belize City run very frequently. The ride takes around 2 hours and should cost around 7$.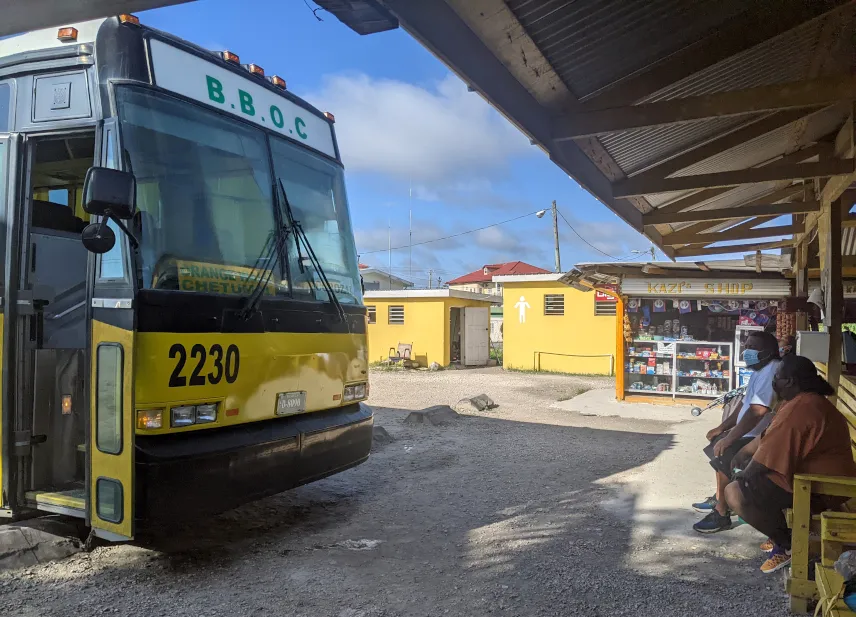 This post contains affiliate links. If you use these links to buy something we may earn a commission. You would help us a lot if you do so. Thanks.