After travelling to Belize and loving it, we answer the question: Why visit Belize?
Is Belize a good vacation spot?
What is so special about Belize?
12 reasons that will urge you to vacation in Belize.
The best places to visit and things to do in Belize.
Is vacationing in Belize safe?
Is Belize Worth Visiting?
Is Belize a good place to visit? The short answer is yes. Read on for the long answer.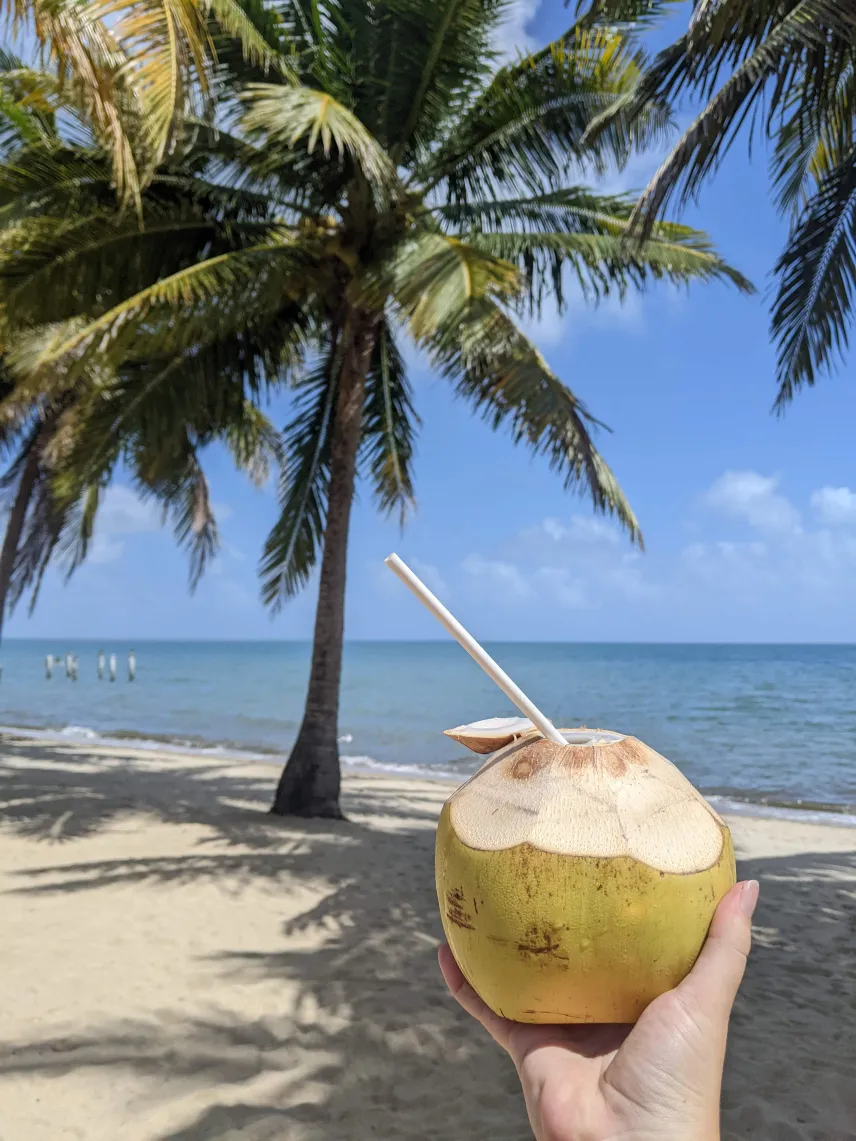 Things to Know Before Going to Belize
Things to know before visiting Belize:
Where is Belize? Belize is located in Central America southeast of Mexico and northeast of Guatemala.
Why is Belize famous? Belize is most famous for the Belize Barrier Reef, the second largest reef system in the world, with the famous Blue Hole.
Is Belize a party place? While you can party, it's not as notorious as places like Cancun, Mexico.
English is the official language and US $ are widely accepted.
The use of cannabis in Belize is common and largely tolerated (no legal advice, do your own research!).
Reasons to Visit Belize
12 Reasons You Should Go to Belize:
Great weather.
Mayan ruins.
Belize Barrier Reef.
World-class Scuba diving.
Caves!
Incredible flora and fauna.
Belizean food is absolutely delicious.
Cultures like the Garifuna culture or Mennonites.
Not too touristy.
English is the official language.
The currency is tied to the US dollar ($2 BZ is $1 US)
Decent public transport.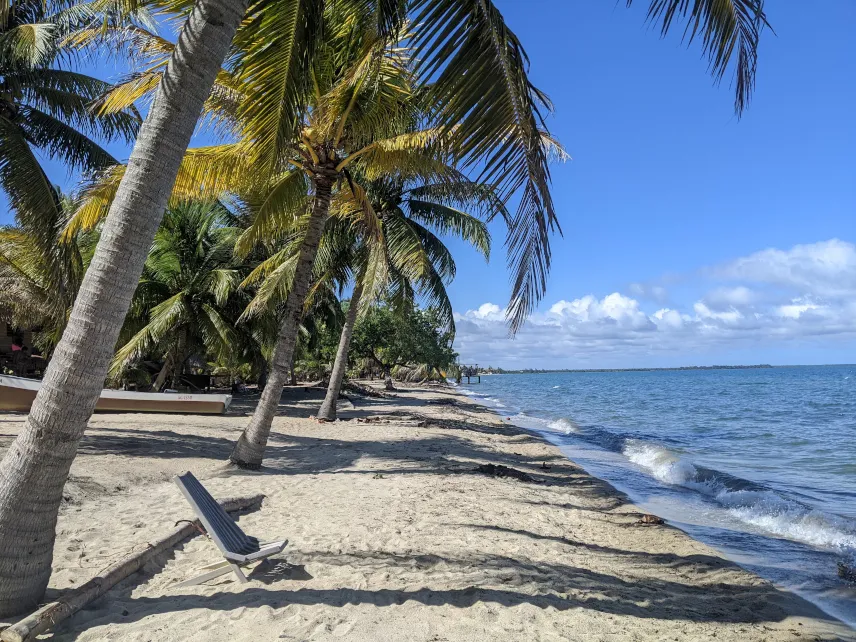 Reasons For Not Visiting Belize
4 reasons you should not go to Belize:
Belize is not for you if you are a city lover.
There are next no international chains – be it MC Donalds or Walmart.
Tourism is not super established. You will rarely find things like all-inclusive resorts.
Belize is not super cheap.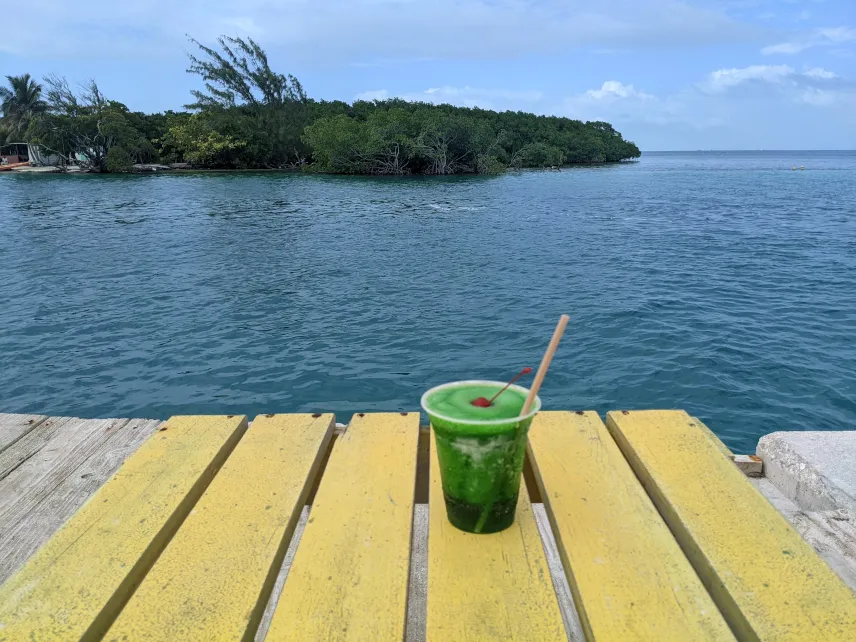 How Many Days Is Enough for Belize?
How many days you need in Belize depends heavily on your preferences.
One week should be enough to relax.
You need at least two weeks to thoroughly explore.
The Best Places to Visit in Belize
The best places in Belize:
Is San Pedro Belize worth visiting? Yes for the best tourist infrastructure in Belize.
Is Caye Caulker Belize worth visiting? Yes for snorkelling and going slow.
Is Hopkins Belize worth visiting? Yes for the friendliest village in Belize and our favourite beach.
Is Placencia Belize worth visiting? Yes for less touristy resorts and scuba diving!
Is Punta Gorda Belize worth visiting? Yes especially if you combine Belize and Guatemala.
Is San Ignacio Belize Worth Visiting? Yes for caves and Mayan ruins.
Is Orange Walk Town Belize worth visiting? Yes for Mayan ruins and Mennonites.
Is Belize City worth visiting? No.
The Best Things to Do in Belize
5 Reasons why Belize should be on your bucket list: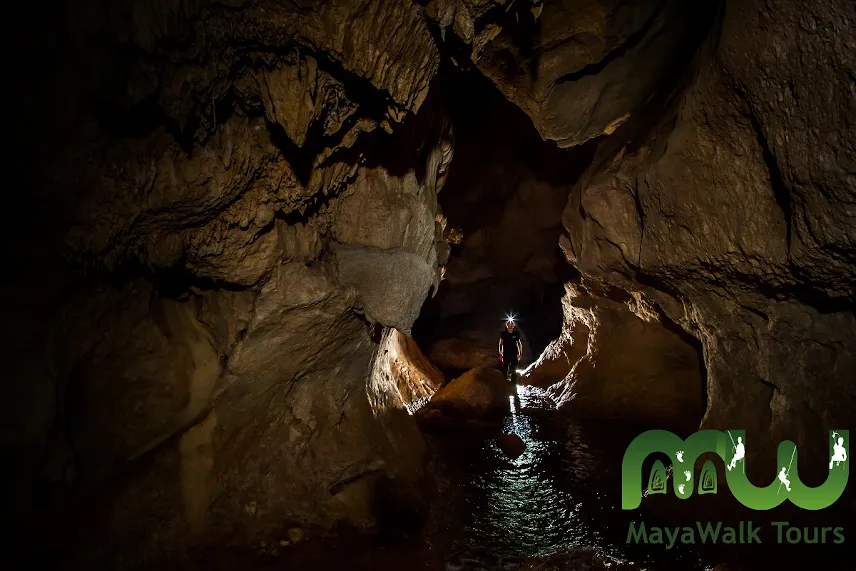 Things to Avoid in Belize
3 things not to do in Belize:
Avoid mistreating animals (animals in captivity, feeding fish, standing on coral,…).
Only seeing the beach and missing out on Mayan ruins, caves, and waterfalls.
Drinking tap water.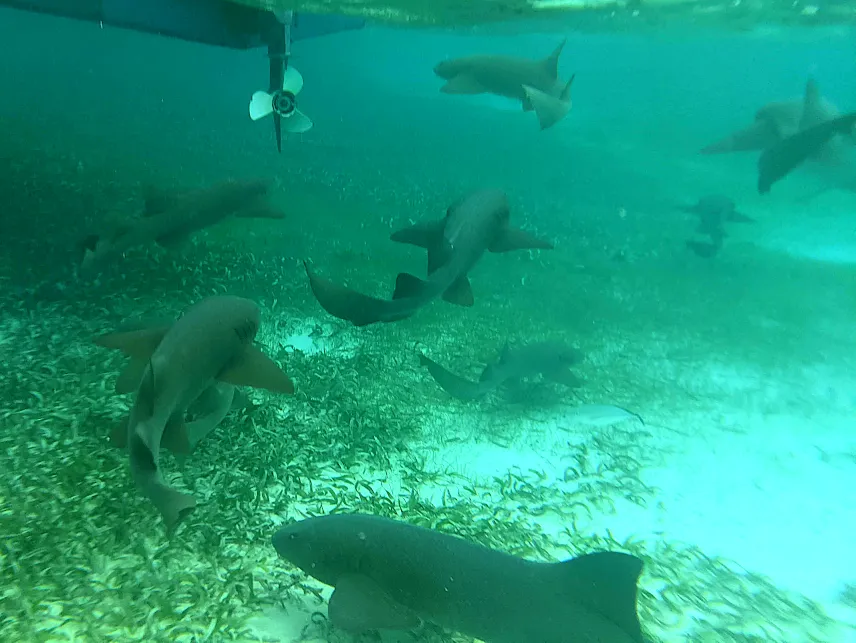 Is Belize Safe for Tourists
Is Belize safe to visit? Yes, Belize is one of the safest countries in Central America.
Still, you need to exercise caution: Use common sense, don't flash your valuables, don't walk around at night, don't walk around intoxicated.
The US embassy advises to avoid travelling to Belize City.
How dangerous is Belize in our personal experience? We never had any safety issues or concerns in Belize, neither with robbery, petty theft, or even scams – and we took the public bus everywhere.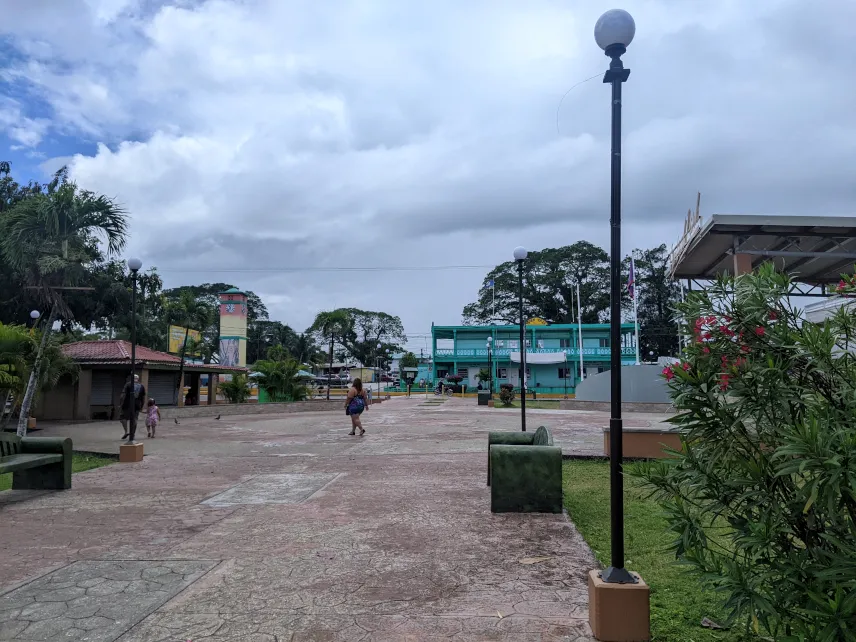 Is Belize Cheap to Visit?
Or is Belize expensive to visit? Belize is not a cheap country.
We visited every Central American country and here's our personal conclusion: We personally spent 55$ per person and day on average in Belize. This is more than in Mexico (40$) but less than in Panama (70$).
We spent the major part of our budget on accommodation but we also did amazing tours like visiting the ATM Cave and Mayan ruins as well as Snorkelling on Caye Caulker.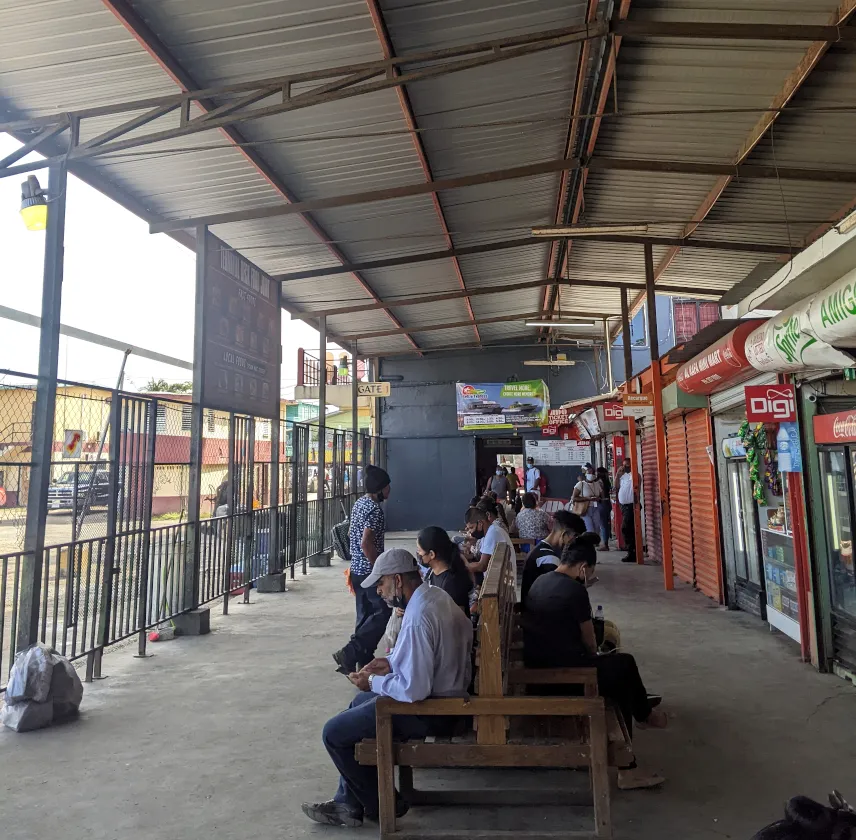 Mexico vs Belize
Should you visit Mexico or Belize is a different question. While we love Belize and 100% think it's worth a visit, we love Mexico even more.
Mexico is around 86 times bigger than Belize and has a lot more to offer. Mexico City is an amazing metropolis, there are mountains, volcanoes, deserts, and two coasts (Pacific and Atlantic).
While we thoroughly enjoyed Belizean food, Mexican Food Is a Cultural Heritage of the World…
If you're looking for world-class all-inclusive resorts, Mexico is your better bet as well.
We think a trip to Mexico and Belize complement each other so the best is visiting both!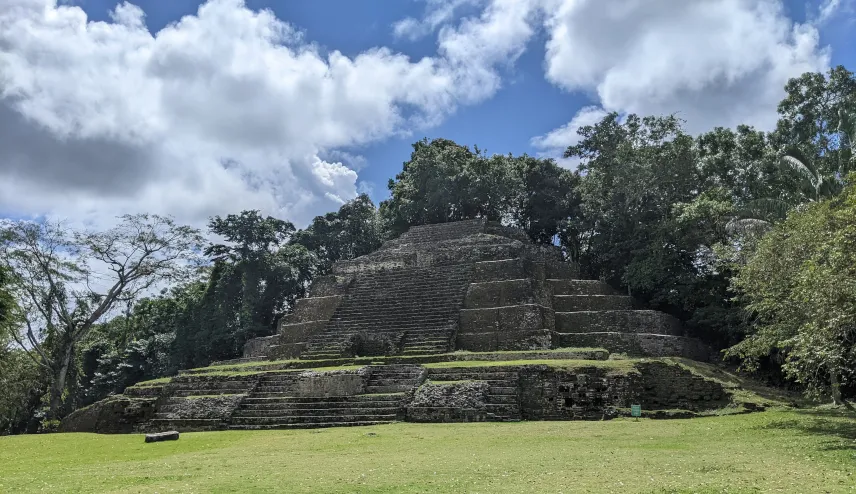 Cool Places to Stay in Belize
Find the perfect place to stay in Belize:
Is Belize good for tourists?
Yes, Belize is great for all kinds of travellers:
Backpackers.
Solo travellers.
Couples.
Families.
Beach bums.
Scuba divers!
Adventure travellers.
History nerds,
Resort dwellers (just don't expect crazy all-inclusive).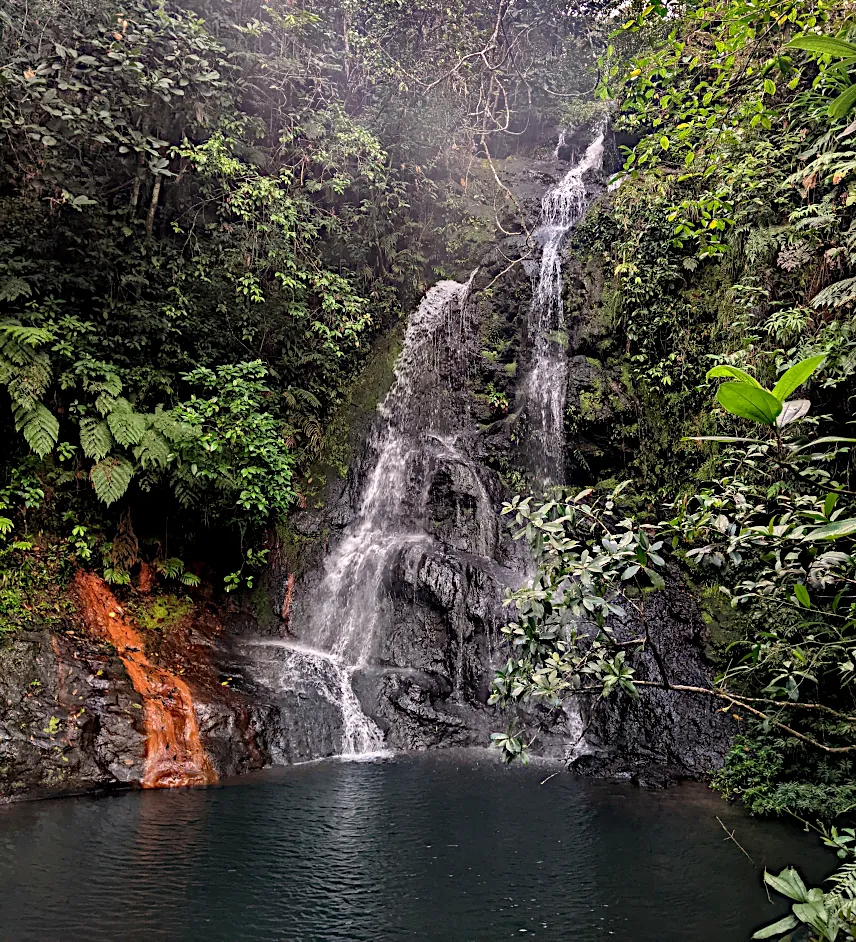 This post contains affiliate links. If you use these links to buy something we may earn a commission. You would help us a lot if you do so. Thanks.