Tours are the most convenient way to experience all the best things to do in San Ignacio Belize!
We loved checking out the caves and Mayan ruins in the area but there are also plenty of options if you feel active or want to learn more about the culture and nature of Belize.
Top San Ignacio Tours
Cave Tours San Ignacio Belize
1. ATM Cave Tour from San Ignacio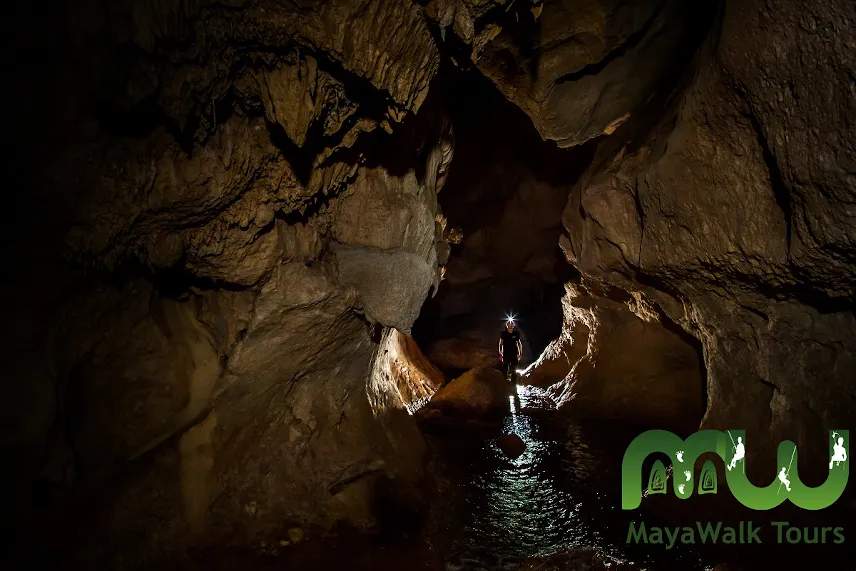 ⭐ Rating: 5.0 / 5 (587 reviews)
Tour provider: Mayawalk Tours
Why choose this tour? We personally chose this tour because of the raving reviews. And we must Mayawalk Tours lived up to its expectations. Our guide was one of the most passionate and knowledgeable guides we ever had. Also, swimming through a cave and seeing real Mayan artefacts is super cool.
Government officials, National Geographic, Discovery Channel, The British High Commission and US Embassy officials have trusted Mayawalk Tours with their San Ignacio ATM tour – so did we and so can you!
What can you expect from this tour? On the Actun Tunichil Muknal Cave Tour and Picnic, you'll explore the ATM Cave which is also called the "Cave of the Stone Sepulchre".
National Geographic voted the ATM Cave the #1 Sacred Cave destination in the world. It is not only beautiful geologically with its crystalline stalactites and stalagmites, but also historically, as is a natural museum of ancient Maya artefacts, as well as a sacred burial place with the remains of 13 sacrificed men, women and children.
Your adventure starts with a 45-minute jungle hike including river crossings.
To access the cave, you have to swim – be prepared to get wet on this tour. Your three hours in the cave start in the lower wet part. Wade through an extensive underground maze of tunnels, passageways and chambers.
Climb to the higher dry part of the cave. Learn about the traditions and rites that took place in the cave system and visit the famous crystallised skeleton of the "Crystal Maiden" as you hike deeper into the cave.
Including:
3-hour walking tour of the cave system.
Expert, specially licensed guide.
Small group ensures personal service.
Transportation to and from our office in San Ignacio.
All necessary equipment.
Lunch with a drink.
Rum punch.
Wow! Our Guide, Hugh was amazing! He truly cared about every member of the tour. He is passionate about the ancient people's culture, mythology, archeology, geology and history. He made us feel at ease as we navigated the cave and some of the difficult terrain in and out of the water. We were impressed with his knowledge and skill. Also the driver was very professional and helped set up the food. And the cook who provided the meal at the end was awesome. Her food was so yummy. Very good stewed chicken. Loved the entire experience. This is the most unique cave experience you will ever have.
2. Cave Tubing San Ignacio
⭐ Rating: 4.9 / 5 (24 reviews)
Tour provider: Belize Caving Expeditions
Why choose this tour? Cave tubing is a lot of fun and Belize Caving Expeditions makes it truly special.
What can you expect from this tour? San Ignacio: Cave Tubing with Lunch & Optional Zipline starts with a jungle hike. You can choose to tube through 1 or 2 caves, depending on how far you want to walk (30 or 45 minutes).
In your first optional cave, float down the river and relax while your guide tells you about Mayan culture.
In the second cave, light rapids will add some excitement and speed to your tubing experience.
You can also add an optional zipline ride. 
Finish the tour by cooling off in the water of a picturesque natural pool.
Including:
Expert tour guide.
Transportation.
Tubing.
Zipline (if option chosen).
Entrance fees.
Lunch.
Water.
Snacks.
An unbelievable experience with an amazing guide! With this tour, not only did we tube an extra cave, but our guide was so very flexible, knowledgable, AND we were able to explore/climb parts of the cave that other tours were just passing by! Doing so, we were able to spot Mayan pottery and really explore the space. Plus, lunch and rum punch was delicious!
3. Cave Canoeing San Ignacio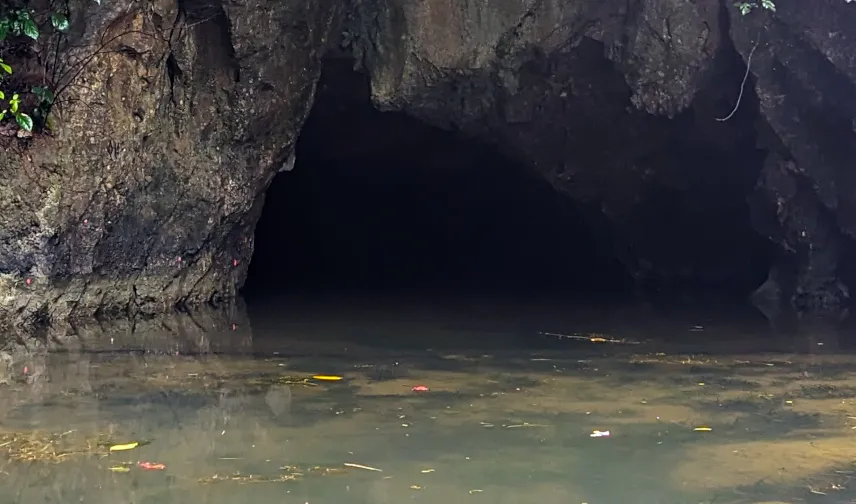 ⭐ Rating: 5.0 / 5 (10 reviews)
Tour provider: Belize Caving Expeditions
Why choose this tour? If you're a cave lover like us but cannot be bothered to swim, tube, or walk 😉
What can you expect from this tour? On the Half-Day Cave Canoeing Adventure, you'll paddle on a canoe through an underground cave system. Float along the ancient Maya waterway inside the mountain while your local guide teaches you about the different rituals and ceremonies that were conducted inside the cave as well as the geology.
Including:
Transportation.
Tour guide.
Equipment rental: Canoe, paddles, helmets, headlight, spotlight.
Entrance fees.
Snacks: Chips and salsa, watermelon.
Rum punch.
Water.
This is a very underrated tour option…. While other caves are more popular, in our opinion this far exceeds expectations. The canoeing in the cave was a really accessible way to see spectacular caves and artifacts. Marlon was an informative and resourceful guide.
4. Crystal Cave & Blue Hole Tour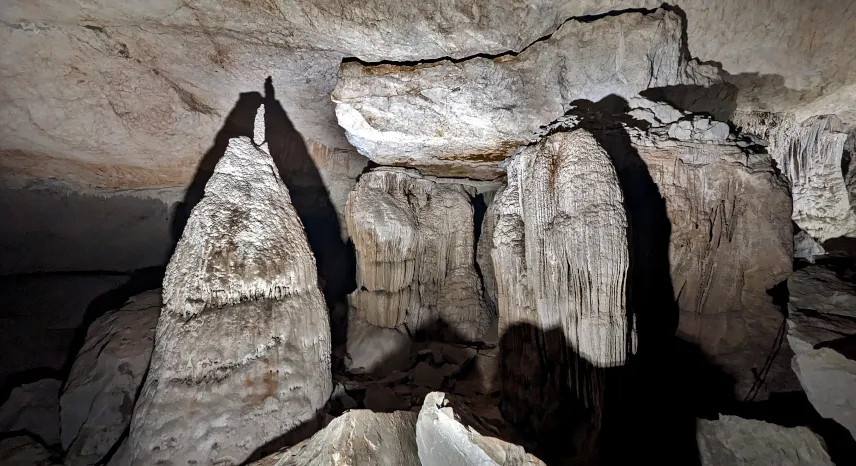 ⭐ Rating: 5.0 / 5 (3 reviews)
Tour provider: Belize Caving Expeditions
Why choose this tour? Kill two birds with one stone (yep, that's the worst geology-related pun I could come up with) on this geology double feature tour: The tourist highlight St Herman's Blue Hole and the off-the-beaten-path Crystal Cave.
What can you expect from this tour? Like most caving tours, the Crystal Cave & Blue Hole National Park tour starts with a jungle hike.
Your tour through the Crystal Cave system will last 3-5 hours – my heart beats with excitement even thinking about it.
On your spelunking expedition, you'll wander through a series of limestone caverns that the Mayans treated as a natural pantheon. You'll see Mayan artefacts and the evidence of ritual ceremonies that took place thousands of years ago.
Step into Wonderland, an aptly-named chamber deep in the earth with walls covered in shimmering crystals. Admire beautiful stalactites, stalagmites, flowstones, rock columns, and crystalline formations.
The cherry on top: You can have your lunch and a cheeky little rum punch IN the cave!
Finish your day with a refreshing dip in the Blue Hole pool, one of Belize's most stunning natural wonders.
Including:
Hotel pickup and drop off within San Ignacio.
Entrance fee.
Equipment.
Guided tour.
Lunch.
Rum punch.
Water.
Selwyn was the best tour guide we could've asked for. He was informative, patient and made for a very safe friendly and fun atmosphere whilst exploring the cave. Crystal Cave was astonishing and would recommend this to anyone who is up for a bit more of a challenge than the ATM tours. We were also the only people in the cave which was an added bonus and the lunch and dip in the blue hole afterwards was a great end to the day.
5. Black Hole Drop: Rappelling at Ian Anderson's Caves Branch
Why choose this tour? This excursion is ideal for adrenaline and nature lovers!
What can you expect from this tour? The Adrenaline Pumping Black Hole Drop: Rappelling at Ian Anderson's Caves Branch Tour begins with a 60-90 minute jungle hike to the Natural Sink Hole of Actun Loch Tunich.
Your team of expert guides will gear you up for the 300 ft (91-meter) descent into the sinkhole before you can enjoy the adrenaline rush of rappelling.
At the bottom of the sinkhole, you will enjoy a tasty picnic-style lunch.
The final part of your adventure is hiking out of the cave and back to base camp.
Including:
Helmets.
Safety Repeling Gear.
Small group.
GST (Goods and Services Tax).
Lunch.
Important information:
Dress code: Lightweight long pants (not jeans), t-shirts or long-sleeved shirts, and well-threaded tennis or hiking boots.
Worth every penny! Our excursion with Caves Branch was even better than we expected. Everyone was very helpful for our first repelling experience. The beautiful and very sweaty hike up to the black hole drop took about an hour and was not an easy. Our guide, Hector really made this an incredible experience. We stopped to learn a bit about the local plant & animal life and had plenty of time to take photos. The view from repelling was stunning. We'd love to come back and bring our kids when they're a bit older. The team at Caves Branch will give you everything you need for the day (small backpack with water, helmet & repelling equipment, as well as a fresh lunch) Tips: Wear comfortable, sturdy hiking shoes, clothes to sweat in, bring gratuity for your guide and mosquito spray.
Maya Ruins Tours San Ignacio Belize
6. Caracol, Rio On Pools, and Rio Frio Cave Tour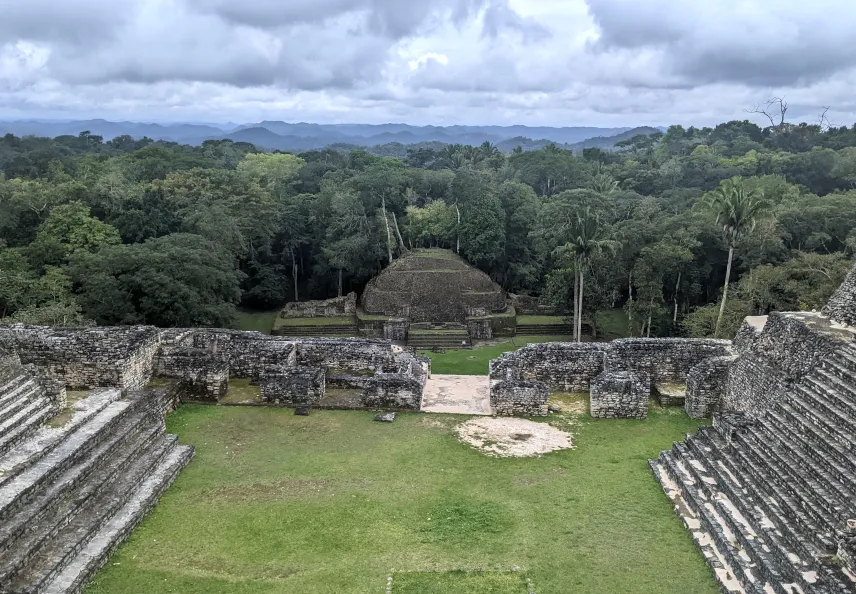 ⭐ Rating: 5.0 / 5 (103 reviews)
Tour provider: Mayawalk Tours
Why choose this tour? Caracol is the largest Mayan ruin in Belize. It is a major site in Mayan history, rivalling the neighbouring metropolis of Tikal in size, power and riches.
What can you expect from this tour? The Caracol Maya Ruins Tour Including Rio On Pools, Rio Frio Cave starts with a drive through the Mountain Pine Ridge Forest Reserve on which you have the chance to spot some wildlife.
Break the journey up by visiting Rio Frio Cave. It is a must-see because it has the largest cave entrance in Belize and was once a sacred burial site for the ancient Maya. We personally loved it for its sandy beach within the cave.
Caracol will be the highlight of the day. Follow your guide through the vast archaeological site and follow the history in the glyphs, stelae, and carvings. Climb up the pyramid of the Sky Temple – with nearly 135 ft (41 m) the highest man-made building in Belize to this day – and admire the panoramic views of Belize and neighbouring Guatemala.
On your way back, take a break at the Rio On Pools, a series of natural swimming holes, to cool down and relax in the clear water. There are some natural waterslides which are a lot of fun.
Including:
Round-trip transportation.
Guide.
Picnic lunch with a drink.
Rum punch.
National Park fees.
All taxes, fees and handling charges.
Great experience. Caracol was my favourite even after visiting Tikal and yaxha in Guatemala. Guide and driver were lovely and all stops were lovely
7. Xunantunich and Cahal Pech Tour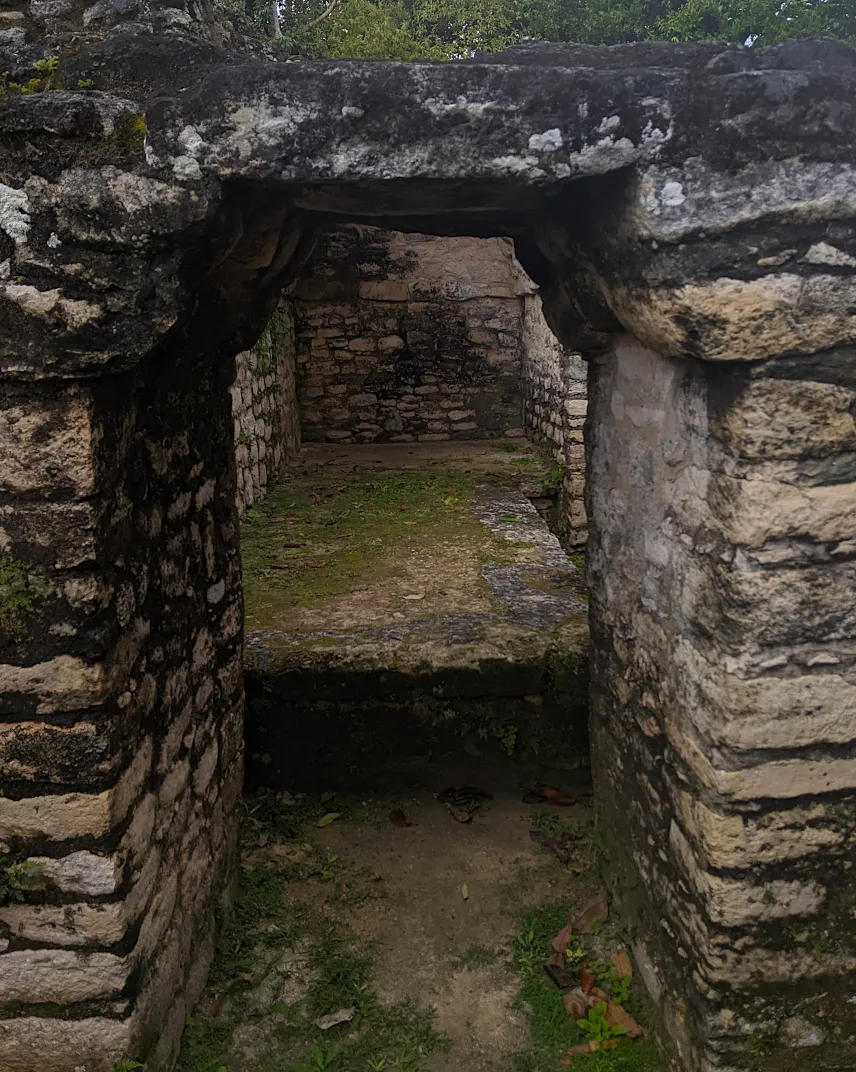 ⭐ Rating: 5.0 / 5 (25 reviews)
Badge of Excellence
Why choose this tour? Visit two Mayan ruins on one tour!
What can you expect from this tour? On the Xunantunich and Cahal Pech Tour:
Enjoy Cahal Pech for 1-2 hours almost to yourself. Cahal Pech gives you a perfect first glimpse into Maya history before heading to the bigger site Xunantunich.
Explore the majestic Xunantunich Maya site. Enjoy amazing views of the countryside from El Castillo, Belize's second-highest man-made structure.
Enjoy a delicious lunch at a local restaurant.
Including:
Professional local guide.
Transport by private vehicle.
Hotel pickup and drop-off (select hotels only).
Lunch at a local restaurant.
Bottled water.
A great day trip with a very knowledgeable guide! Our guide showed us around Cahal Pech before it got too crowded and then over to Xunatunich to climb the ancient structures. Delicious lunch spots, as well.
8. Xunantunich & Food Tour with Local Chocolate Experience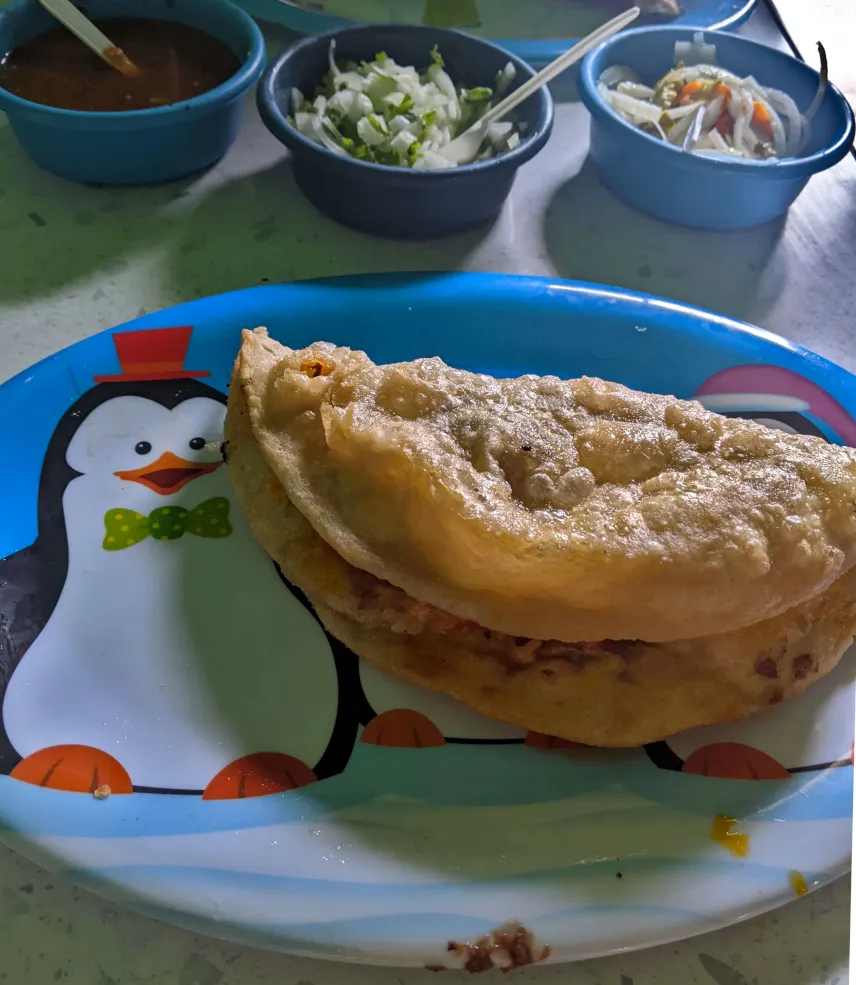 ⭐ Rating: 5.0 / 5 (2 reviews)
Why choose this tour? We believe that you only get to know a culture if you sample its food. The Xunantunich & Food Tour with local chocolate experience is the only food tour we could find in San Ignacio. The Xunantunich Mayan ruins are a bonus.
What can you expect from this tour?
Start early to grab some breakfast downtown – how about some fresh fruits or even some fast food?
Visit some hidden places at Xunantunich and climb El Castillo to enjoy the beautiful landscape.
Stop for lunch and taste some delicious food at a local restaurant called Benny's Kitchen. Sample several Belizean dishes, including salbutes, pibil (we love pibil), and more.
Learn to make chocolate the Mayan way.
Depending on the day, you may enjoy some tasty fresh fruits or watch some delicious hot fast food being prepared for you at San Ignacio Market.
Including:
Guided tour of Xunantunich.
Transportation to any hotel in San Ignacio Town.
Bottled water.
Our guide, Jorge, was great! Very knowledgeable, informative and friendly. Would definitely recommend him and the tour to everyone. The chocolate tour was fun also.
9. Tikal Tour from San Ignacio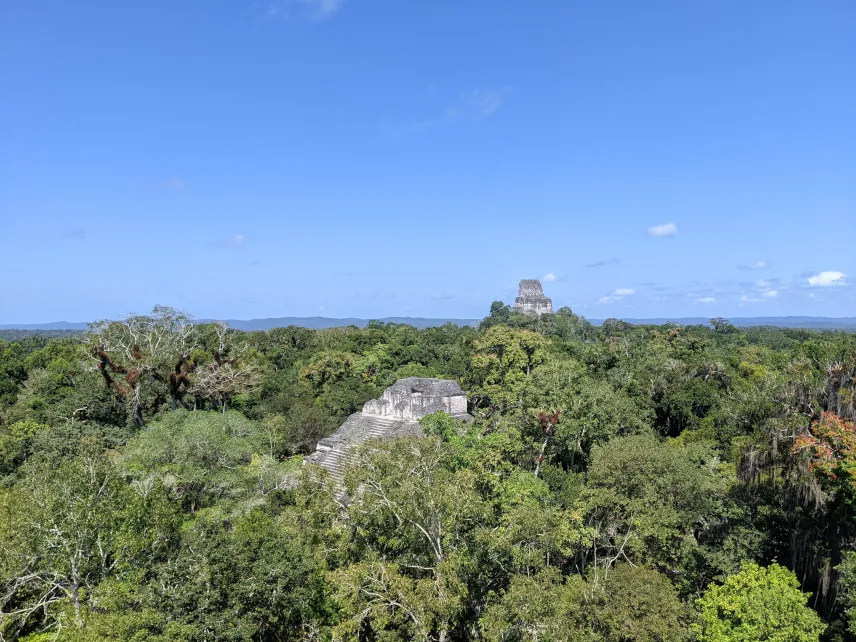 ⭐ Rating: 5.0 / 5 (162 reviews)
Why choose this tour? If you don't plan to head to Guatemala for longer, Tikal tours from San Ignacio are the easiest option to visit in one day. The UNESCO World Heritage Site is a must-see.
What can you expect from this tour? The Tikal Day Trip with Local Lunch from San Ignacio is super convenient. You will be picked up at your hotel in San Ignacio. Your professional guide will take you across the border to Guatemala and into Tikal National Park.
Enjoy a fascinating tour of the archaeological complex.
Including:
Local guide.
Hotel pickup and drop-off within San Ignacio town limits.
Lunch.
We had an amazing day at Tikal. We were picked up at our hotel at the time we were tole to be ready. We were driven to the Guatemala border and turned over to our guide for the day. The transfer was so incredibly easy. We the met Willie who was an awesome guide. We made a couple of stops on our way. Tikal was amazing. So much more than I expected. We were glad we had bug spray and sun screen as it was very hot. My wife and I went with her parents and they did great as well. So very glad we climbed to the top of Temple 4. Saw monkeys and other wildlife. I am so glad my wife and I got to visit this amazing historical place. Our lunch was great as well. My wife has a gluten allergy and they handled it great. U-Go Tours is who we met in Guatemala. If you are any place close, you have to make this a destination.
Nature Tours San Ignacio Belize
10. Jungle Pontoon Waterfall Adventure Tour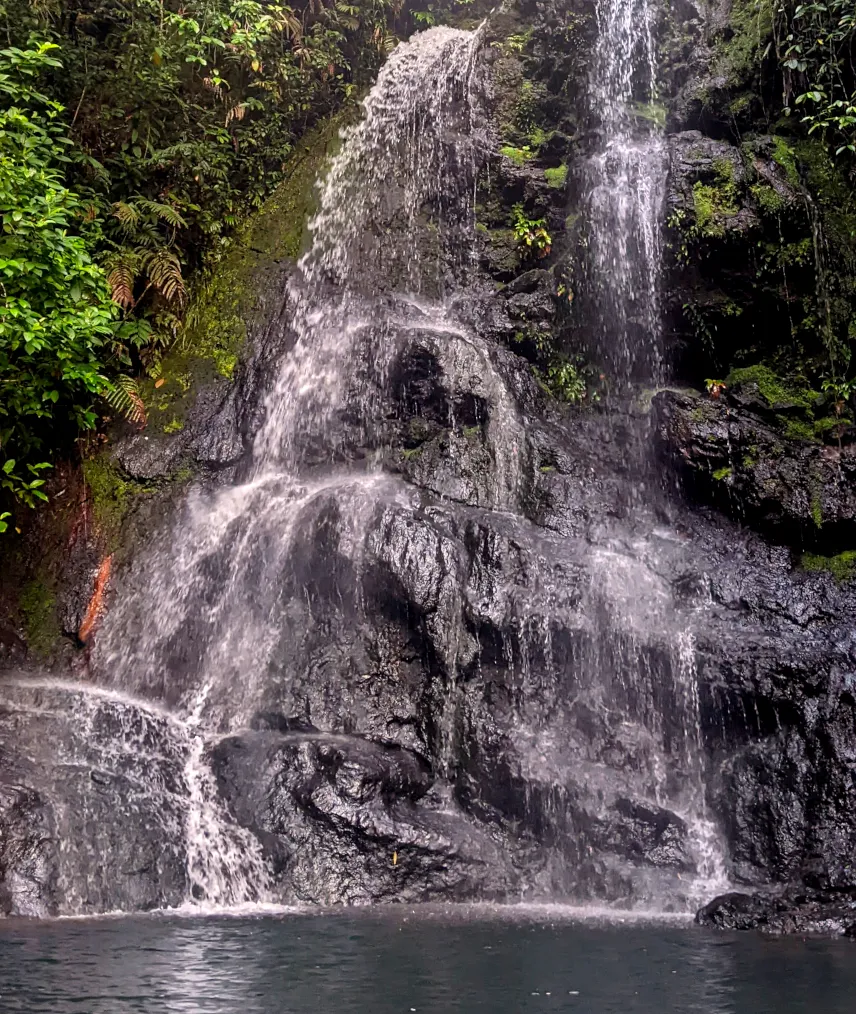 ⭐ Rating: 5.0 / 5 (114 reviews)
Why choose this tour? Choose the Jungle Pontoon Waterfall Adventure Tour if you want to feel like a jungle explorer cruising through the wild forests of Belize on a pontoon boat. And of course, if you love waterfalls.
What can you expect from this tour? Float down a river that winds through the mystical Maya Mountains, stopping to swim and cliff jump at three waterfalls buried deep in the rainforest.
The Un-Named waterfall: Numerous pools of crystal-clear water cascading upon each other create an ever-shifting spectacle. The high calcium content in the water transforms fallen leaves, twigs, and ferns into calcified artefacts.
The Twin Falls: While the Twin Falls both cut their course through the same granite barrier, they vary in both size and features.
Rio-Frio Waterfall: The Rio Frio Waterfall presents an idyllic opportunity for bathing beneath its cascade. Its waters gracefully plummet from a height of roughly 75 ft (23 m), into an inviting pool that is perfect for leisurely bathing.
A fresh Belizean lunch cooked right on board the pontoon completes this fantastic full-day adventure.
Including:
Professional guide.
Transport in an air-conditioned vehicle.
Lunch.
Soda/pop.
Bottled water.
All taxes, fees and handling charges.
The tour itself is very cool but the guides are what make the tour exceptional. Nadir and Javonni were amazing hosts. They kept us entertained the whole ride, assisted with anything we needed, made us a delicious meal, helped us create the most memorable experiences (going behind a waterfall, cliff diving, rope swinging) and are all around good people. My family of 4 (2 adults, 2 children -8 years and 11 years) had a blast and would highly recommend this adventure!
11. Belize Birdwatching Tour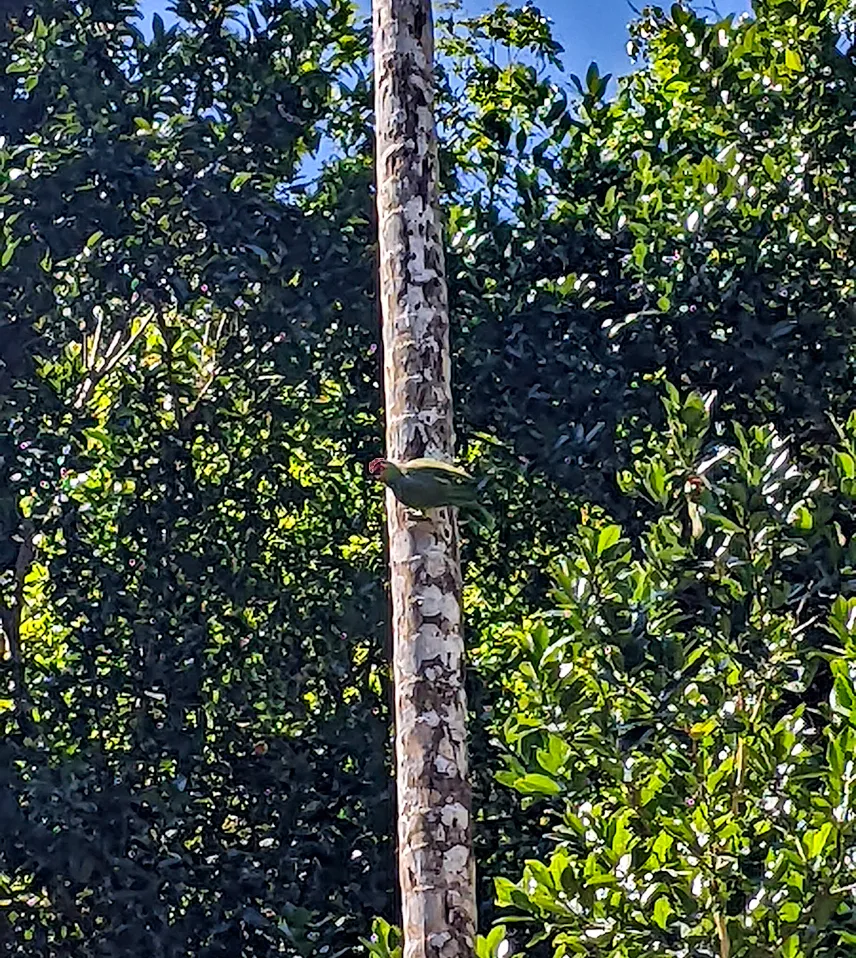 ⭐ Rating: 5.0 / 5 (1 review)
Why choose this tour? The Rio Maya Bird Sanctuary and Spanish Lookout All Inclusive Birdwatching Tour is for you if you love birding.
What can you expect from this tour? Start your day at Rio Maya Bird Sanctuary. Enjoy the sunrise surrounded by tropical fruit trees and songbirds. Grab your binoculars and commence a slow-paced hike through the nature trails. Expect hummingbirds, warblers, and the endemic Rufous Breasted Spinetail.
Make your way to the industrial Mennonite farmlands of Spanish Lookout. The agricultural lands, open fields, and patches of forest create a diverse mix of birds.
Look for the following birds in the broadleaf forest of Aguacate: Slaty-tailed Trogon, Rufous-tailed Jacamar, and Ruddy Woodcreeper.
Where the forest merges into a small lake, look for Blue-winged Teals, Wood Storks, Least Grebes, and Yellow-crowned Night Herons.
Have a delicious picnic lunch while enjoying the breathtaking view of the lagoon.
Including:
Alcoholic beverages.
Breakfast.
Air-conditioned vehicle.
All fees and taxes.
Julio have the best birding tour I have ever been on and Connie was extremely helpful in booking. I cannot say better things and still need to share my ebird with them!
12. ATV Excursion with Waterfalls Experience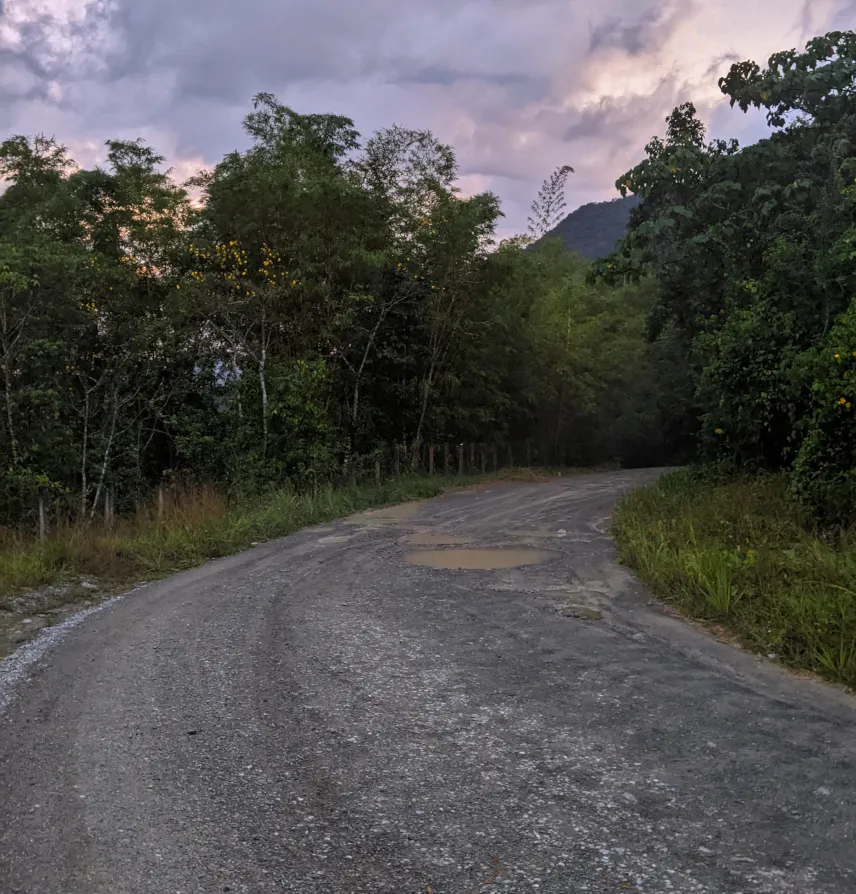 ⭐ Rating: 5.0 / 5 (13 reviews)
Why choose this tour? Whether you're a first-timer or a seasoned ATV veteran, ATV Excursions in Cayo with Waterfalls Experience are for adventure seekers.
What can you expect from this tour? Enjoy riding through the rainforest and mountains of Cayo and see a waterfall only accessible by 4WD.
Start your day with a short safety instruction.
Enjoy an ATV ride through the villages of Cristo Rey and San Antonio in Elijio Panti National. Drive amongst towering trees, mud puddles, hills, and rugged rainforest terrain to the waterfall.
Swim and jump off the rocks in the waterfall to cool off after your ATV adventure.
Including:
ATV.
Helmet.
Eyewear.
Bottled water.
All fees and taxes.
My wife said that this is the best birthday ever, she loved every bit of it! I would definitely recommend, and would also do again. Our guide was very understanding and informative.
Culture Tours San Ignacio Belize
13. Maya Village and Mennonites of Barton Creek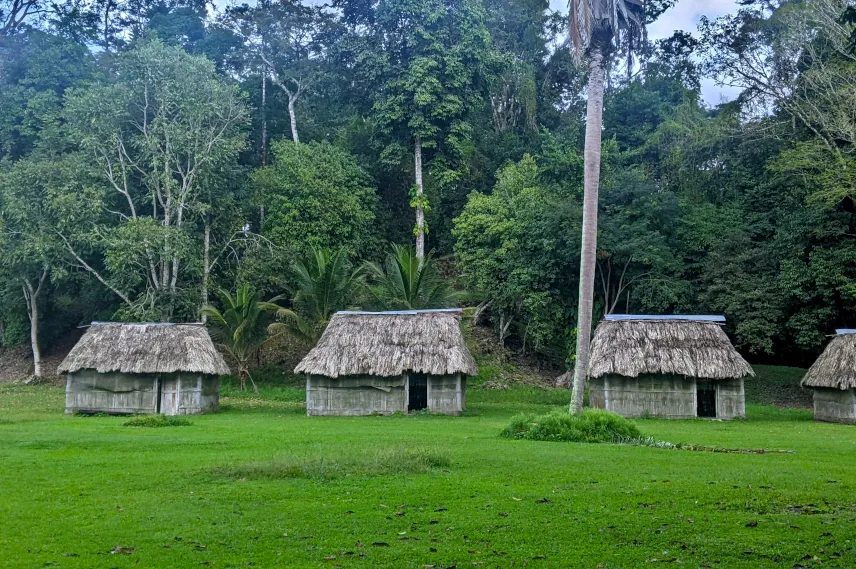 ⭐ Rating: 5.0 / 5 (1 review)
Why choose this tour? The Maya Village and Mennonites of Barton Creek Cultural Tour is perfect for culture lovers as you'll learn about two different Belizean cultures: The Mayans and the Mennonites.
What can you expect from this tour? Get off the beaten track in a 4x4 car:
First, visit the Maya village of San Antonio or as known in the local Yucatec Maya dialect "Osh Multun Kakab" which translates to "Three Mound Virgin Forest". It's mainly an agricultural community.
There are three women's collectives in San Antonio. One group operates the community bakery, the other specialises in pottery, jewellery and embroidery, and the third makes hammocks and clothing – perfect if you want to do some shopping.
Continue to Barton Creek, where the Mennonites maintain a simple way of life until this day, relying on their knowledge to survive in the jungle with few modern amenities. They use horse-drawn buggies and wear conservative clothing – the women wear bonnets and long dresses while the men wear denim overalls and hats. This German-speaking community of European descent and heritage is a unique blend of cultures.
Including:
Local guide.
Transport by private vehicle from San Ignacio and back.
Local Maya lunch with a drink.
Rum punch.
Small group.
We had a fantastic excursion learning about the Mayan culture today. Such wonderful people and delicious food. We will do this tour again for sure.
Active Tours San Ignacio Belize
14. Canyoning and Lake Kayaking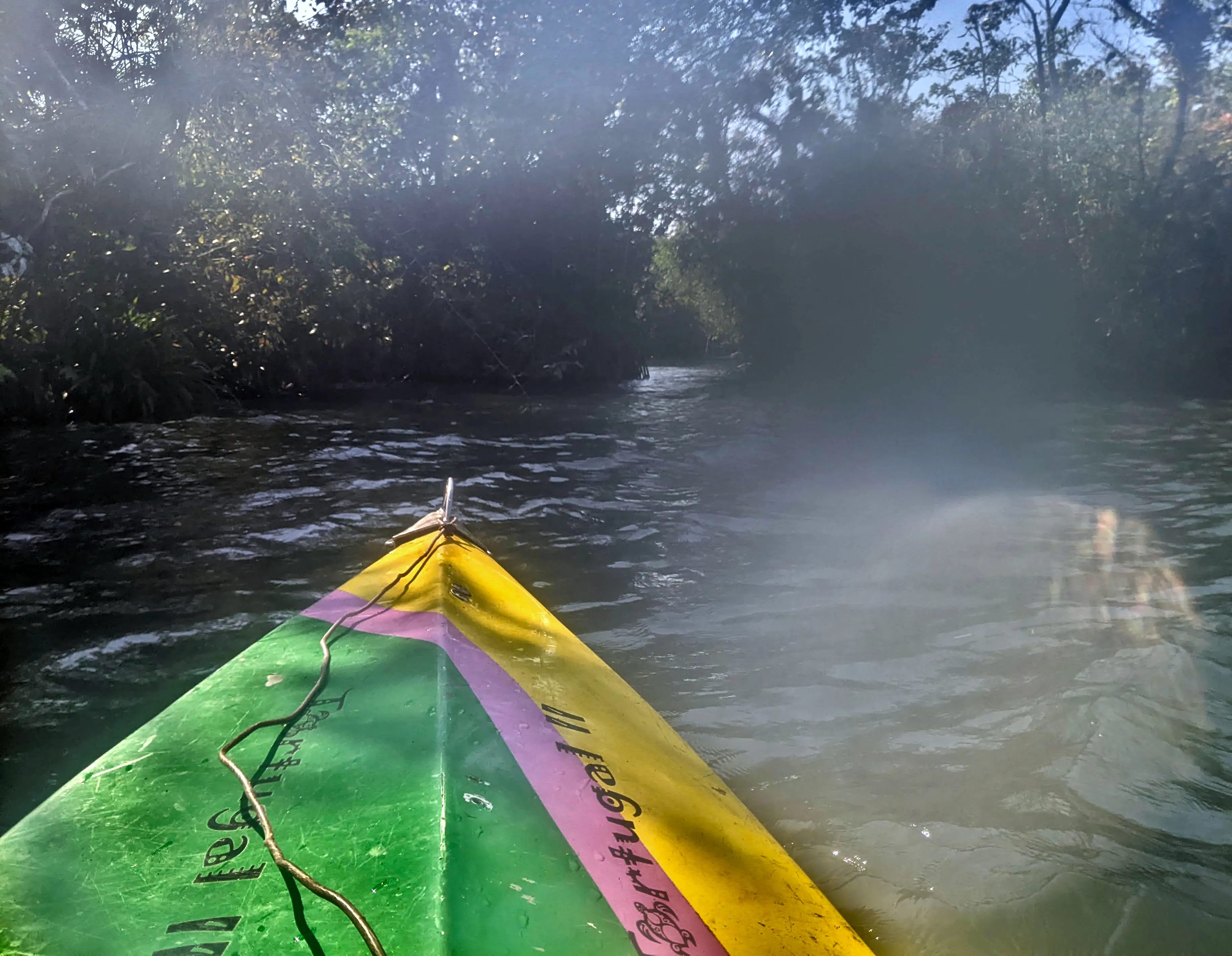 ⭐ Rating: 5.0 / 5 (2 reviews)
Why choose this tour? Choose the Canyoning and Lake Kayaking Combo if you want to find a hidden piece of paradise.
What can you expect from this tour? Start with spectacular towering canyons covered with air plants and penetrated by rays of sun.
End with a refreshing swim and kayaking in the beautiful Five Blues Lake, named after the five different shades of blue that make up the lake.
Including:
Latest kayaking & outdoor equipment!
Lunch (consists of a Cave Burrito with fresh four tortillas, veggies & meat).
All fees and taxes.
Let me start by saying that we were hesitant to book this tour at first since we didn't see it anywhere else, but we would have regretted it. Five Blues is a piece of paradise hidden in the jungle and yet only minutes away from the main highway. It was one of the most beautiful tours we did involving cave exploration, nature hike, climbing and sliding huge rocks and kayaking the gorgeous lake. Elvis and Jayson were our guides and we absolutely felt safe each step of the way while enjoying the tour. One of the things that stayed with me was their genuine conservation efforts and work to unbuild the community. If you wanna do something truly unique and adventurous away from crowds and support conservation, Going Coastal is your option. We will be back when the via ferrata is open Elvis!
15. Horseback Ride to the Forgotten Jungle City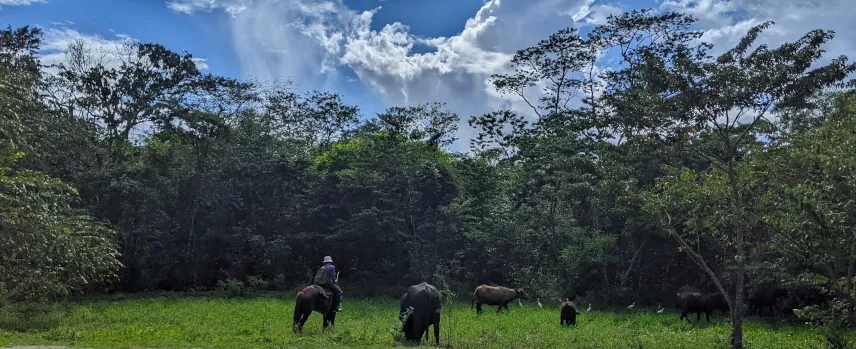 ⭐ Rating: 5.0 / 5 (12 reviews)
Why choose this tour? The Horseback Ride to the Forgotten Jungle City is not just for horse girls but also for people who want to venture away from modern civilisation and deep into the Belizean jungle.
What can you expect from this tour? Ride deep into Belize's rain forest to the "Forgotten Jungle City" of Minanha.
First, head to the local stables to meet your horse and saddle up. Keep an eye out for native wildlife as you explore.
Follow in the footsteps of explorers to Minanha, a once-mighty Mayan city. Climb among the 38 partially uncovered structures of this lost city.
After lunch, venture into the ancient Mayan underworld aka Isabella Cave. Grab a headlamp and explore the system of chambers glimmering with naturally formed crystalline structures. Witness the echoes of burial artefacts abandoned over a millennium ago.
After returning to the surface, climb back on your horse for the return journey to San Ignacio.
Including:
Professional guide.
Transport by private vehicle.
Typical Belizean lunch.
Bottled water.
This was one of the absolute most incredible adventures I've ever been on. We weren't sure what to expect from this trip but it was exceptional. First let me say that if you are not experienced on a horse, go for a shorter ride. This was very challenging at times both in terrain and the amount of time you are in the saddle. Robert, the owner of both the horses and the land is an excellent guide. He is knowledgeable and intelligent. He has a great sense of humor and perspective. We thoroughly enjoyed our time with him. He is a passionate educator and really has a vast knowledge of the land he lives on. The trip was enhanced by his lovely assistant Rachel and his hysterical dogs. They provided a passion for the land (Rachael) and immense comic relief (Red and Blue)This really was an adventure of a lifetime
16. Mountain Bike Adventure to Xunantunich Maya Site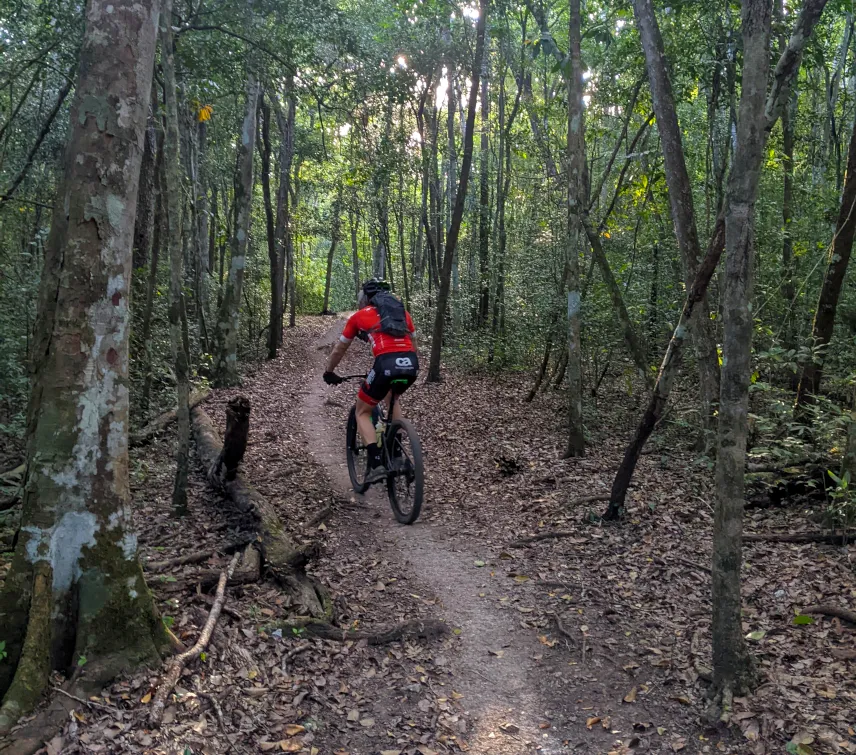 ⭐ Rating: 5.0 / 5 (1 review)
Why choose this tour? Choose the Mountain Bike Adventure to Xunantunich Maya Site for an adrenaline-filled adventure on a mountain bike!
What can you expect from this tour? Embark on your adventure on the outskirts of San Jose Succotz. Your experienced guide will equip you with a bike and helmet and provide an orientation and a safety briefing.
Follow your guide's lead as you pedal uphill along a single track, skillfully manoeuvring past tree branches and navigating tree roots that dot the path.
As the journey progresses, the terrain transforms into a more leisurely double track, leading you through an open expanse that unveils breathtaking panoramic views of the encompassing mountains.
In Succotz, board the 19th-century hand-cranked ferry crossing the Mopan River.
Embark on a 1-mile (1.6 km) uphill ride on a paved road, leading you to the remarkable Mayan city of Xunantunich.
Explore the archaeological wonders in the company of your guide. Ascend to the pyramid of El Castillo, the second tallest Mayan structure in Belize, where panoramic vistas of the Cayo District unfold before you.
End your journey with a speedy ride downhill.
Including:
Local guide.
Use of necessary equipment.
Hotel pickup and drop-off within San Ignacio Town limits.
This ride was really fun and not very technical mostly dirt road, but some potholes and roots to make it interesting. A long slow climb, then downhill into farmland next to the river. We rode across a river on a hand cranked car ferry and climbed the paved hill up to Xunantuich Ruins. What made the ride and ruins tour so spectacular, is that our guide, Selwyn Bol is a naturalist with a degree from Belize University. He had a keen eye for birds, their sounds, and where to see them. He also had extensive knowledge of the local flora there. He explained so much about the Mayan Culture and Xunantunich, that it informed our later tours of Caracol, and Cahal Pech. This was money well spent and we rode our bikes through the jungle!
Private Tours San Ignacio Belize
17. Private Driver & Tailored Itinerary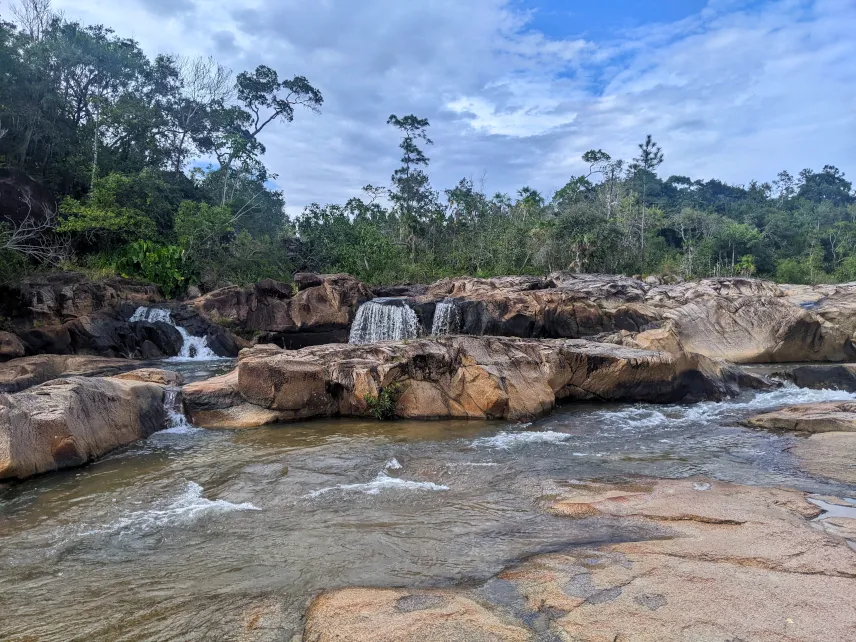 ⭐ Rating: 5.0 / 5 (2 reviews)
Why choose this tour? The Daily Private Transportation, Driver & Tailored Itinerary is for you if you value your freedom.
What can you expect from this tour? St. Leonard's Tours offers you a tailored experience in your private vehicle with your driver at your disposal for up to 10 hours.
You get to choose where you go, what you do, and at what time you start your day. The local and reliable driver can advise you about your options.
Including:
Transport by private vehicle.
Hotel pickup and drop-off.
Professional guide.
Lunch.
Snacks.
Bottled water.
Excellent tour transportation and company. Carla and Elio have been so easy to work with and the tours have been very fun and informative. Carla made scheduling our transportation from the international airport to San Ignacio, two tours and transportation from San Ignacio to Dangriga very easy. She worked with me to get the schedule and tours just right. She was great communicating changes and options (due to weather conditions) in a timely manner! Elio, our tour guide and driver, was excellent as well. He was always on time, had great information and was very considerate. He took the time to show us the places in town, gave us great restaurant recommendations and added stops to the pharmacy and supermarket when we needed a few items. We really enjoyed having him guide us through the caves and ruins. Without him, we would not have seen or learned so much!
This post contains affiliate links. If you use these links to buy something we may earn a commission. You would help us a lot if you do so. Thanks.