After letting ChatGPT have a go at creating a Vietnam itinerary, we thought we might as well write about our own backpacking Vietnam route.
Northern Vietnam is the best choice if you only have 7 days in Vietnam as you'll get to see the capital Hanoi, the rice paddies of Sapa, and the UNESCO World Heritage Site of Halong Bay. If you're looking for a 10 days Vietnam itinerary, you can add the Ha Giang Loop to your route.
Worst Time to Travel Northern Vietnam
Normally, we don't write about this topic but we feel like we need to warn you. We went in backpacking in Northern Vietnam in January and can absolutely not recommend it. It was cold. We mean really cold. There was snow on Fansipan when we visited. We even cut our time short and ended up not visiting the Ban Gioc waterfalls because we needed some warmth.
Next time, we would pretty much choose any other season than winter. It will not only be warmer and less misty but also the rice fields will be green.
North Vietnam tours or independent backpacking?
Northern Vietnam has a great deal of tourist infrastructure. This makes it super easy to travel the region. Theoretically, you can embark on guided tours from Hanoi to Tam Coc, Ha Long Bay, or Sapa without having to organise anything on your own. Just hop into a travel agency and they'll sort you out quickly and for a reasonable price.
On the other hand, there are plenty of public transport options (you can check them out at 12Go) if you want to be on your own schedule and sort things out yourself.
This is why North Vietnam is the ideal destination for first time travellers as well as seasoned backpackers.
How to Get Around Northern Vietnam
For long distances like Hanoi to Sapa or Sapa to Ha Giang, super comfortable night buses are your best option. For shorter distances, regular buses are a great choice.
Except for the way from Hanoi to Sapa, trains are not the best option to travel around North Vietnam as the train stations are often too far away from the tourist attractions.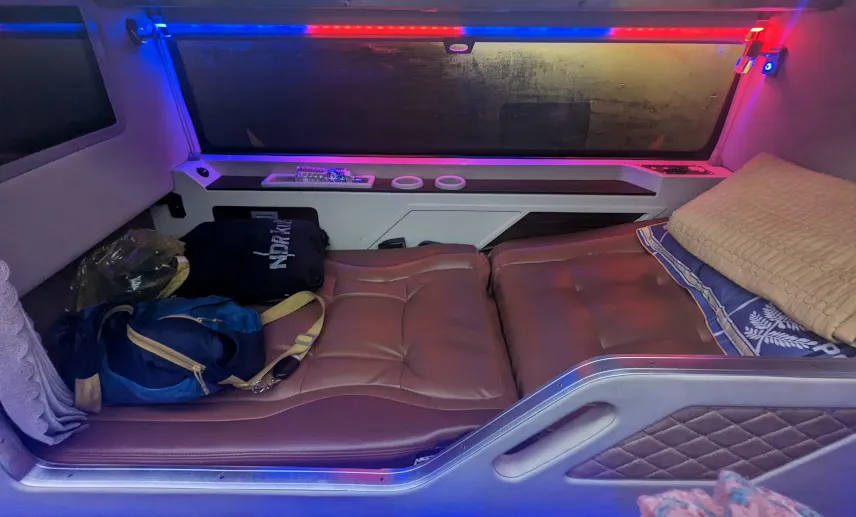 Where to Sleep in Northern Vietnam
We loved sleeping in homestays in Northern Vietnam for four reasons: 1. It is cheap, 2. You will get the best local tips. 3. You get a glimpse into Vietnamese everyday life. 4. The food is the freshest because it's literally home-cooked.
Vietnam Itinerary 7 days
Day 1 – Hanoi
Hanoi is the capital of Vietnam and is definitely worth a visit. Here are our must things to do in Hanoi if you only have one day in Hanoi.
Go on a free walking tour. This tour is actually free as the guide will not accept tips.
See train street.
Visit the French Quarter, St Joseph Cathedral, and the Opera House.
Check out Ngoc Son Temple and Hoan Kiem Lake.
Visit the Ho Chi Minh Mausoleum.
Have a sunset drink at Sol Sky Bar.
Enjoy a rest with an egg coffee.
Have a Bia Hoi at Beer Street.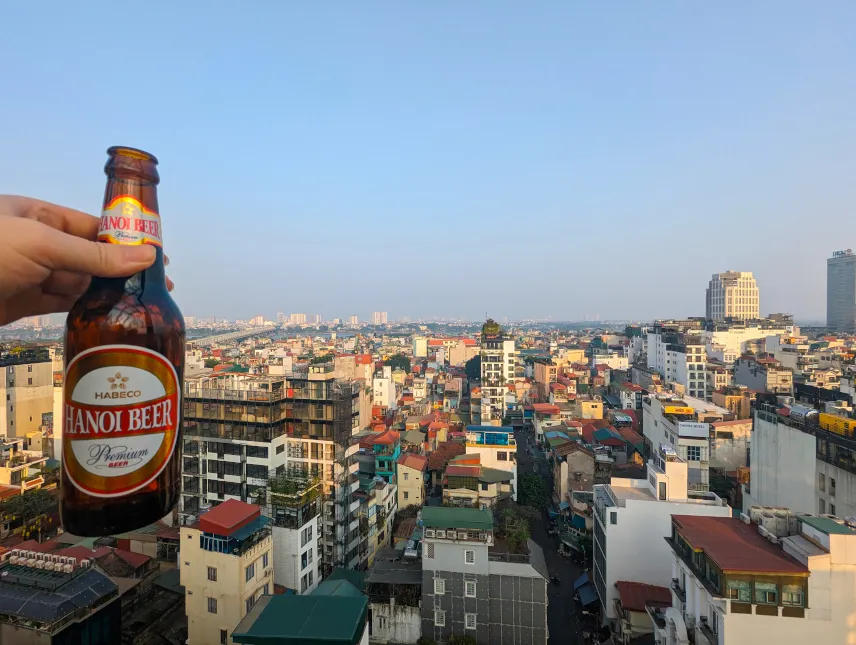 Day 2 & 3 – Ha Long Bay
The UNESCO World Heritage Site of Halong Bay is a must visit. Whether you opt for a day cruise or an overnight stay, the beautiful bay full of dramatic limestone cliffs should not be missed.
Make sure that you have enough time to explore the bay on your own with a kayak or enjoy one of the many beaches if you're interested.
How to get from Hanoi to Ha Long Bay
Your first option is a guided Ha Long Bay tour which includes transfers from Hanoi, a night on a boat, and all meals.
Your other option is to take a bus from Hanoi to Cat Ba Island and go on a day cruise around the bay.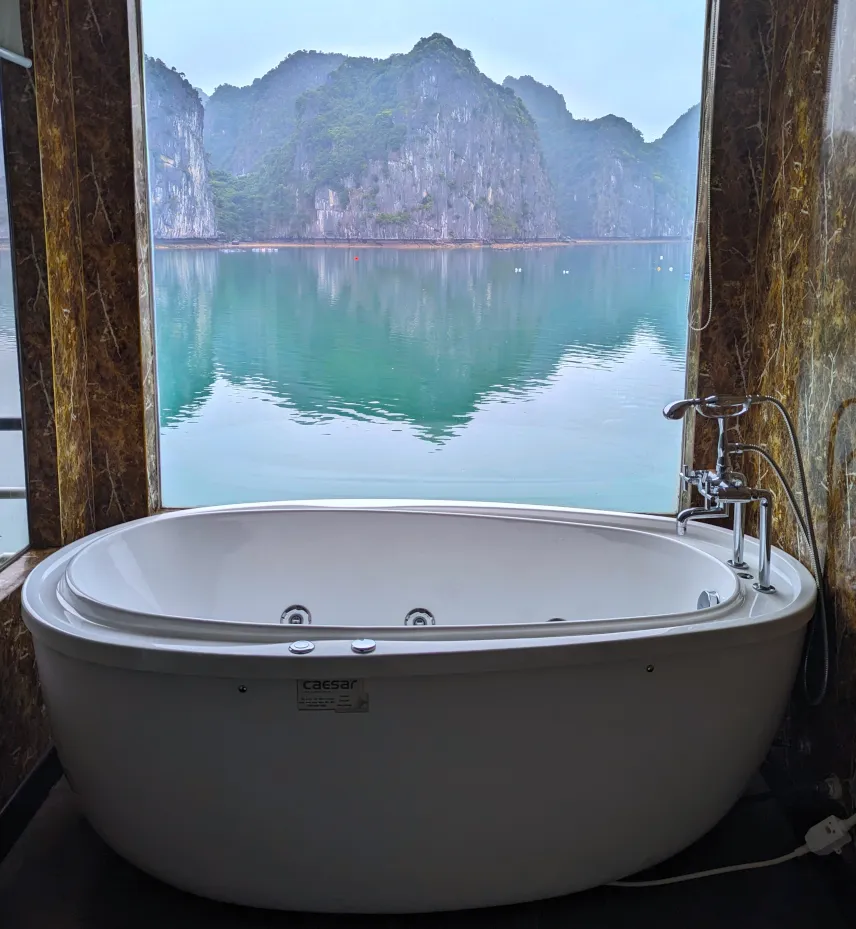 Day 4 & 5 – Tam Coc / Ninh Binh
Ninh Binh is a bigger city with a train station. The backpacker hub in the area is Tam Coc though because of its strategic location within cycling distance to many tourist attractions.
You'll have roughly 1.5 days to spend in the area so make the most of your time. When you arrive, hop on a boat ride which will actually lead you through limestone caves. You can either go from Tam Coc centre or (if you have the time and energy) walk towards Bich Dong Pagoda where you'll find Ben Thạch Bich pier which is much less touristy.
On your second day, rent a bicycle and explore the area. The two major sights can be easily reached by bike in one day:
Bich Dong Pagoda.
The Instagram famous Hang Mua Dragon Viewpoint.
How to get from Ha Long Bay to Tam Coc
Buses from Ha Long Bay / Cat Ba Island to Tam Coc do include the ferry ride. You might have to change buses.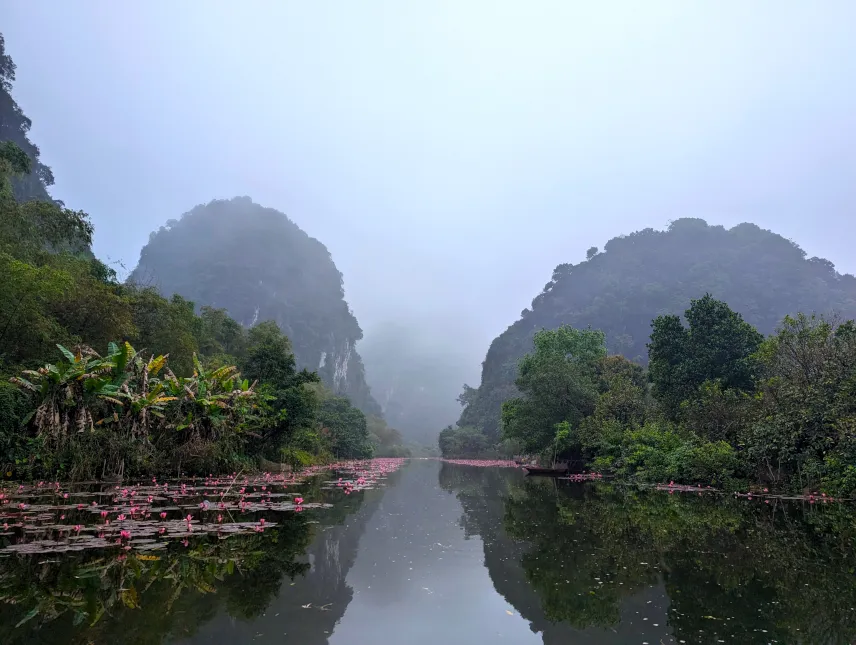 Day 6 & 7 – Sapa – 2 days / 1 night
To be time efficient, embark on your hike as soon as you hop off the night bus. We opted for a guided tour because it was cheap and convenient but we met several other travellers who just hiked on their own.
Make sure to stay in a homestay to get a glimpse into the lives of the ethnic minorities that live in the Sapa area like the Hmong.
How to get from Tam Coc to Sapa
A comfortable night bus ride from Tam Coc to Sapa takes 8 to 10 hours.
Vietnam Itinerary 10 days
Day 8, 9 & 10 – Ha Giang Loop (Express)
If you have 2 or 3 nights more to do an itinerary for Vietnam in 10 days, the highlight of your Vietnam backpacking itinerary will be the Ha Giang Motorbike Loop – either driving yourself or with an easy rider.
Again, you'll have to hop on the bike right after you hop off the night bus to save time but it's possible.
The regular loop takes 3 nights / 4 days but you can get an express tour with 2 nights / 3 days where you'll stop less but drive the same route.
💡
Make sure to do some research into the company you'll do your tour with. Especially check for the average group size. Unfortunately, we cannot recommend the tour company we chose.
How to get from Sapa to Ha Giang
Comfortable night buses will take you directly from Sapa to Ha Giang.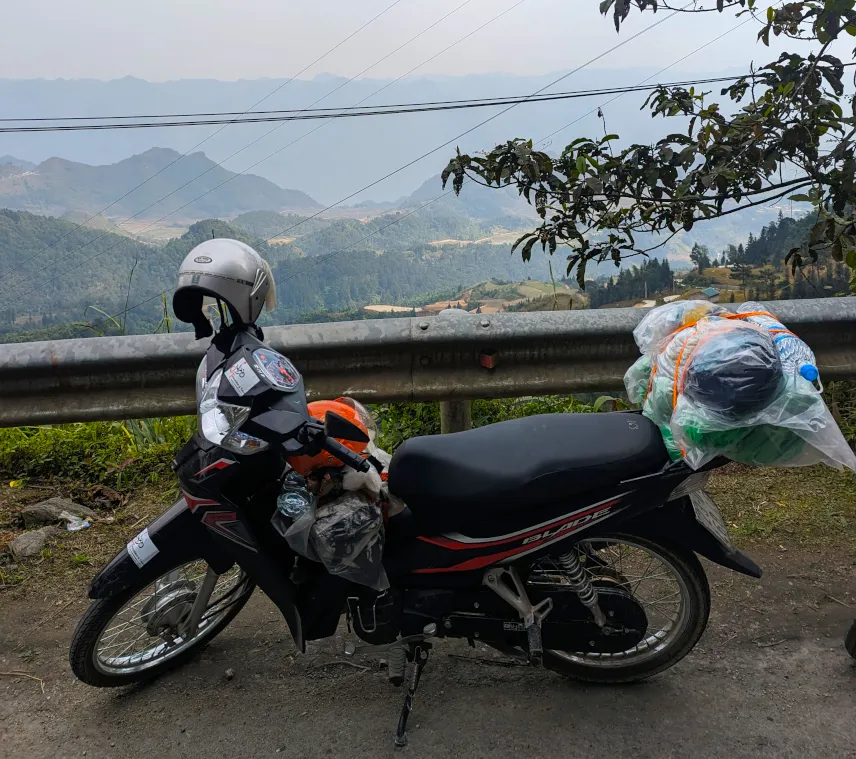 From Ha Giang, you can either go back to Hanoi or travel further south to Hue or Hoi An which we both loved and can 100% recommend.
This post contains affiliate links. If you use these links to buy something we may earn a commission. You would help us a lot if you do so. Thanks.