You are new to travel or you simply have unlearned travelling over the past year? Worry not, because this guide shows you how to have your best experience on your next holiday. Make sure not to miss the highlights and find some hidden gems. And you will be super flexible: You can either create a complete itinerary for your next trip or simply collect ideas. And you can easily add local recommendations or tips from other travellers on the road.
I used to organize all my travels in excel sheets I printed out and later in google tables, which were at least accessible on the go. I never felt quite right to only have a list with no idea about the locations and the distances. Later on, I added markers on my google maps to get a spatial reference. But that meant that I had my spreadsheet with the details like sources and personal notes on one side and the google map with all the locations on the other side.
Nowadays, I plan my travels with our handy bucketlist2life app. Here, I can add markers for sights, activities, hotels, and restaurants. I can decide whether this place is a must-have or only nice to have. I can add notes and links to further resources. When I'm on the road, I can navigate on the map using GPS. Afterwards, I can check off the things I've done to keep everything clear. And let's be honest: It's fun ticking things off of lists – especially if it's your bucketlist.
First overview
The first websites I check out when travelling to a new city are Wikivoyage and Wikitravel. These websites give you a great overview of different areas in the city or country and how to reach them. In Athens, I chose to base myself in Monastiraki because it's super central and I found a cheap hostel.
I'll fly to Athens from Berlin, Germany. The airport is 27 km (17 miles) east of the city centre. The best way to reach Monastiraki Square seems to be the metro. I love walking and the centre of Athens seems to be very walkable. Additionally, I'll have free internet data because Greece is part of the EU.
I like to start my city trips with a free walking tour. They only seem to run in the mornings and evening during the Athens summer, so I'll try and take one on my first evening.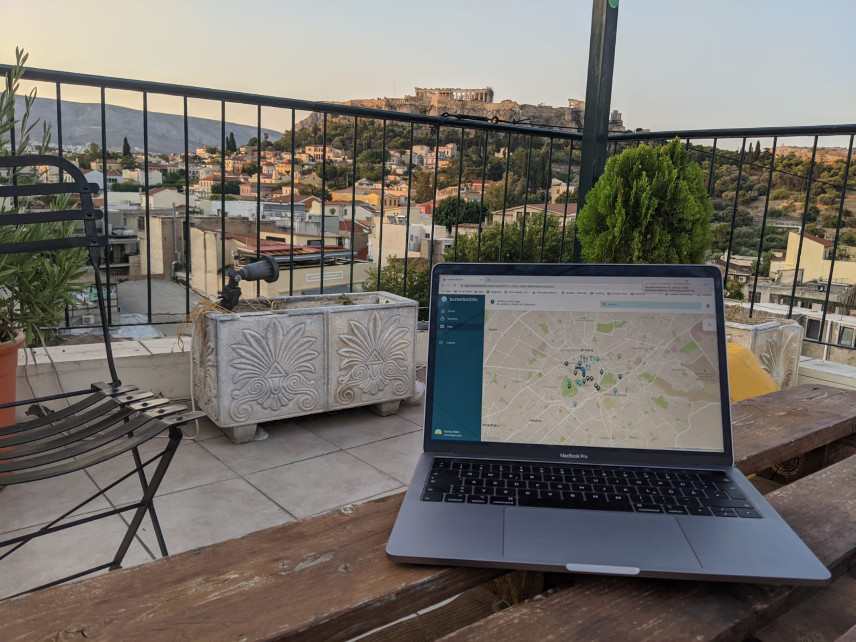 Blogs and Pinterest
After I get a first overview of the main sights on Wikivoyage and Wikitravel, I read blogs to find local recommendations and hidden gems in a new area. Articles like 20 Famous Landmarks in Athens are always a good place to start! I mostly look on Google, but I try to use Pinterest more.
The Acropolis
The Acropolis is the best-known archaeological site in Greece and the quintessential thing to do in Athens. Contrary to what you think at first, it's a huge complex made from several buildings. You can see several things on the way up like the Odeon of Herodes Atticus, the Beulé Gate, the Monument of Agrippa, the Propylaia, the Temple of Athena Nike, the Parthenon, the Erechtheion, and the Old Temple of Athena Polias.
As a history nerd, I plan to buy the special ticket package, which also includes the Agora, the Kerameikos, Hadrian's Library, the Lykeion, the Olympieio as well as the north and south slope of the Acropolis.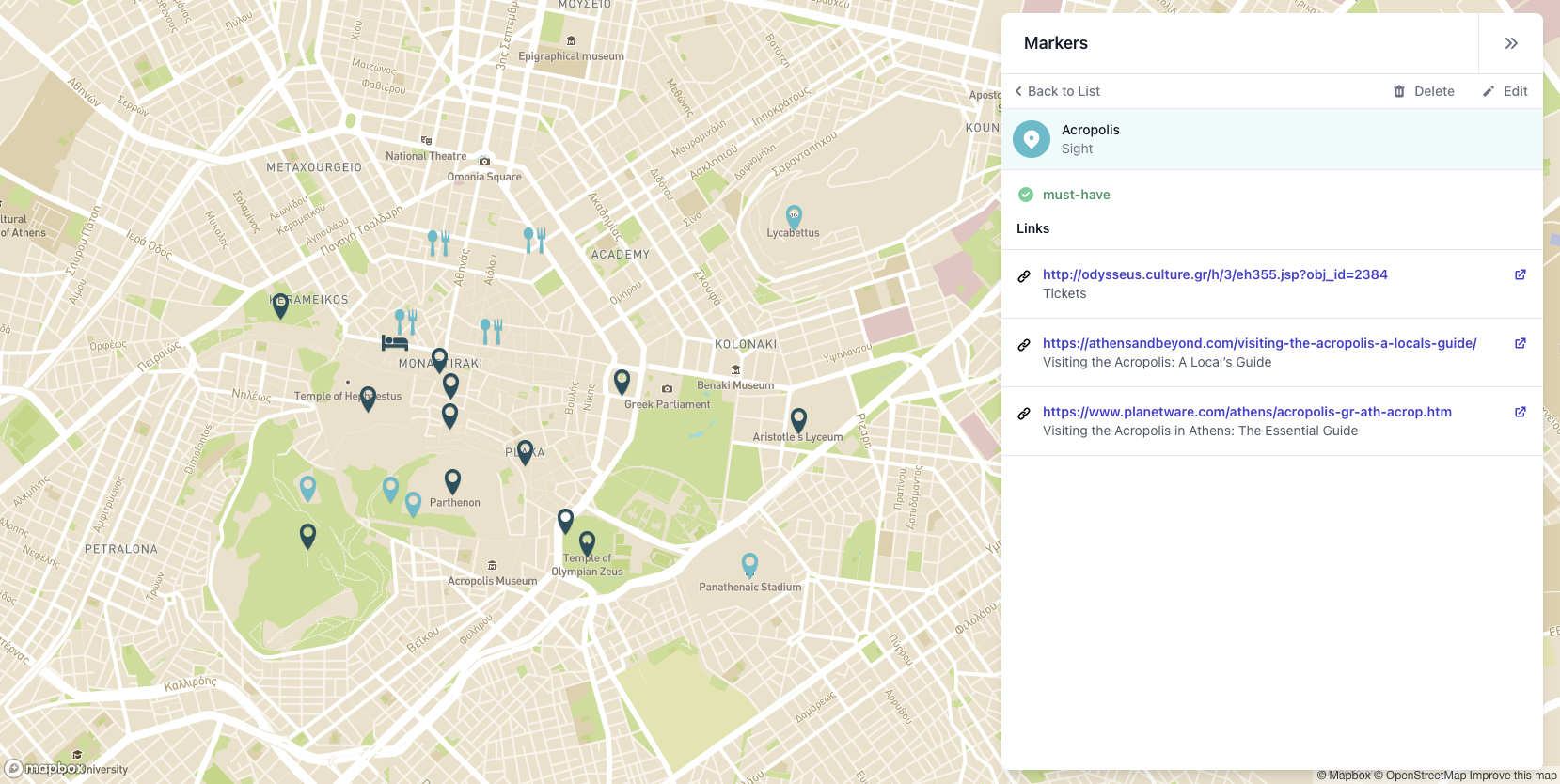 Other things to do
Other areas that sound interesting are the neighbourhoods of Plaka, especially Anafiotika. Who wouldn't like some Greek island flair in the middle of the capital?
Close to Monastiraki Square, there is the Monastiraki flea market as well as the Psiri neighbourhood with loads of street art. Another market that sounds interesting is the Varvakios Food Market.
The parliament on Syntagma square is a must, too. Additionally, the ceremony of the Changing of the Guards takes place here every hour. The adjacent Panepistimiou Street with its neoclassical buildings sounds lovely, too.
Mostly, I just like to wander around with some ideas of nice places to go in mind as well as interesting sights or restaurants along the way.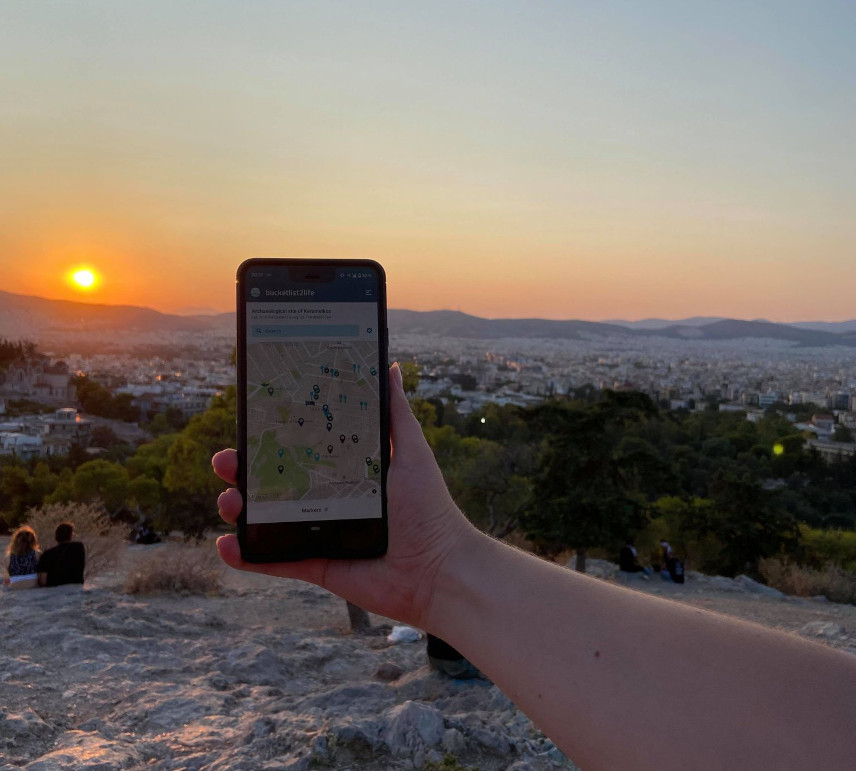 Food
When travelling, I normally conduct extensive research about the local food. Oftentimes, I consult Wikipedia for a list of traditional dishes. We've already been to Greece and the Greek cuisine is one of our staples at home as well. Still, I browse the blogs for new inspiration. I found out that I need to step up my meze game and try courgette balls, tomato fritters, taramasalata, and fava dip.
Vlogs on Youtube
I turn to YouTube to find personal opinions and get a better feeling for the place. For myself, the medium film works better than the written word in this regard. Every time I watch a vlog ( and I tend to do this a lot) and I see something interesting, I put a little marker on my handy bucketlist2life map with the link and a short description so I can remember the spot and the source.
I completely fell in love with the Athens Vlog of Travellight. The way she just wanders the streets looks amazing and I hope I can find this area with the directions she gives. I also enjoy some more "listy" videos like 15 things to do in Athens. A go-to channel of mine is TheEndlessAdventure. I enjoy their combination of sights and foods and I have noted two of the viewpoints they recommend: Lycabettus and Filopappou Hill.
Of course, the travel food master is Mark Wiens. I already visited many places he recommended and tried many of the foods and he never disappointed. In fact, all of the amazing food we ate in Amman, Jordan was inspired by him.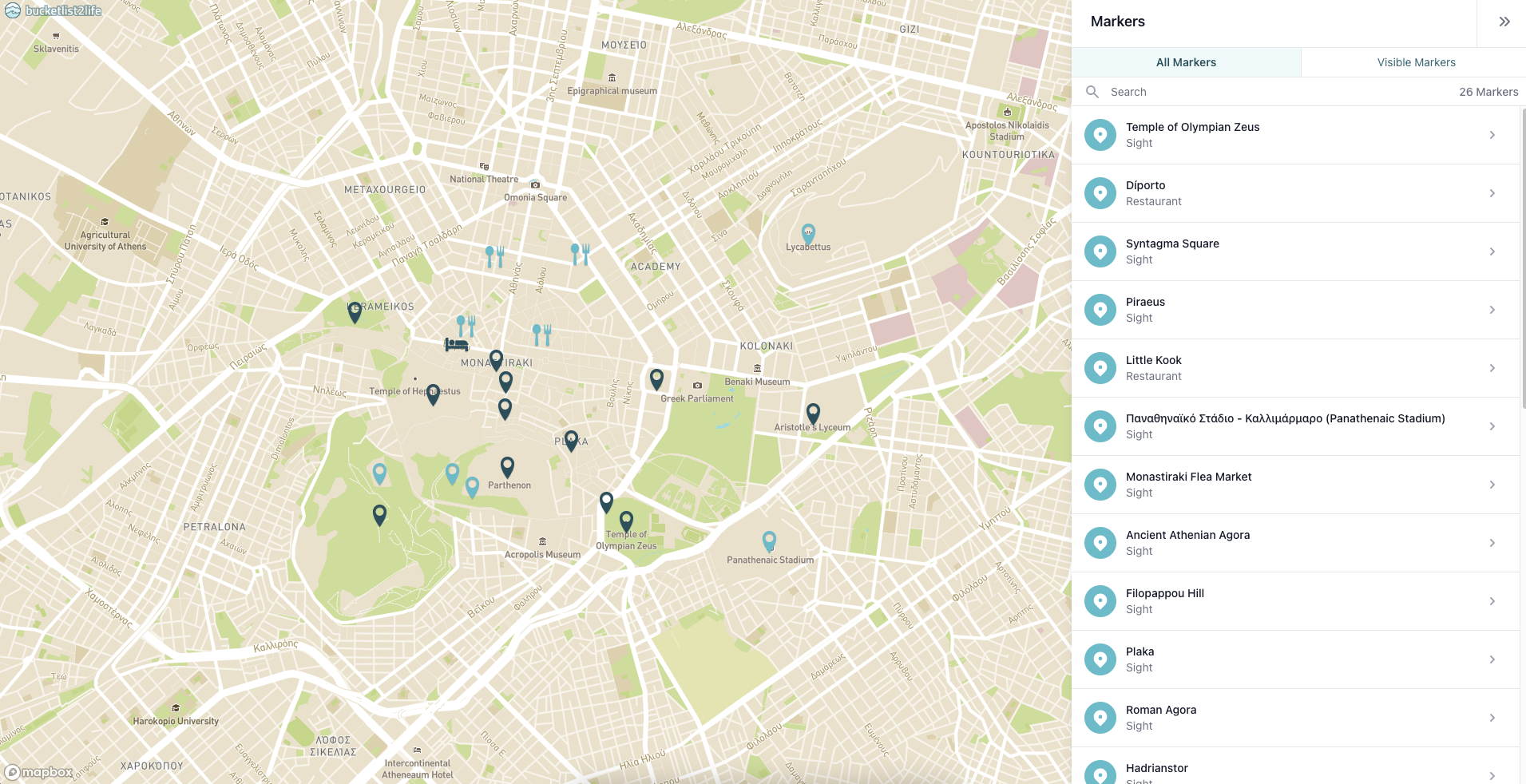 How to move on
Contrary to my nature (you might have guessed by now that I'm an over-planner), I have no plans on how to move on whatsoever.
I'm certain that I want to visit one of the lovely Mediterranean beaches after my city break but I'm not sure whether I'll stay close to Athens, travel to an island like Aegina, or move to the Thessaloniki area. I guess you have to stick around and both of us will find out 😉